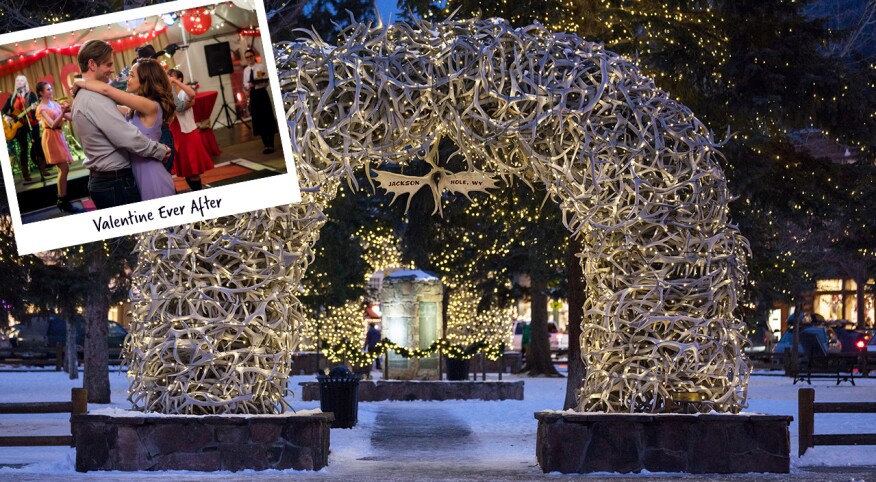 You watch Hallmark movies year-round, now live the dream. Or at least vacation in the dream for a week.

Picture this: You're wandering through the streets of a small town dotted with local ice-cream spots, quaint coffee shops and a mom-and-pop diner. You're here on holiday, but maybe — given the right circumstances — you fall in love with the hot bar owner who lives in the most snug cabin; you're offered the job of your dreams running the bookstore; and you realize that you are happy. One can fantasize.

Anyway, we searched high and low for small-town America that looks and feels just like our favorite cozy Hallmark movies — so you can live in the bubble for your spring break and beyond.

Jackson Hole, Wyoming

There were a bunch of Hallmark movies filmed here, and we're not surprised. It Wasn't Nearly Christmas, The Homecoming: A Christmas Story and Valentine Ever After are just a few. Enveloped by the peaks of the Gros Ventre Range and the Grand Teton Range, this small-town ranching community has an unusual number of red pickup trucks (just check out the livestream of Jackson's town square). Immerse yourself in the Hallmark fantasy by going stargazing in the northwest corner of the Stilson parking lot, where astronomers host free stargazing events on Thursdays. This time of year, it may still be snowing, but that's a good thing. Head to Astoria Hot Springs to soak in the warm water while the snow is gently falling, making the scene magical. You can't go to Jackson Hole without checking out a Dude Ranch, so swing by Goosewing Ranch, where you can go horseback riding, fishing, cycling and hiking in the most romantic setting.

Mystic, Connecticut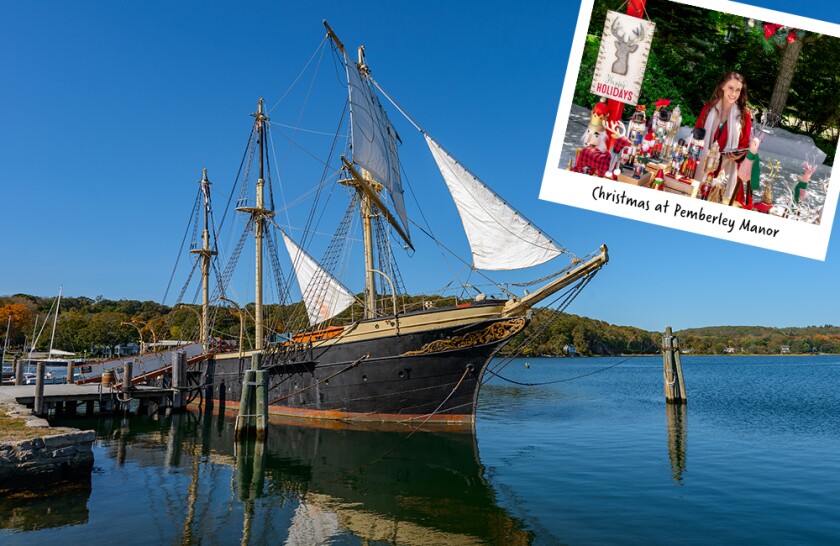 The list of Hallmark movies filmed in Connecticut may exceed any other location. From Christmas at Pemberley Manor to Holiday for Heroes to Romance at Reindeer Lodge, there's no shortage of spots. We've spent a ton of time in Connecticut (most summers, in fact), and our favorite small town in the Constitution State is Mystic. It's got all the classic New England charm with plenty of unique small-town attractions. Once a small coastal village, Mystic still retains its seaside appeal. The Mystic Seaport Museum and the Mystic Aquarium are gems that will center your days. But you also must visit Mystic Pizza (star of Julia Roberts' breakout 1988 film), along with Young Buns Doughnuts and all the adorable shops in Olde Mistick Village.

Stowe, Vermont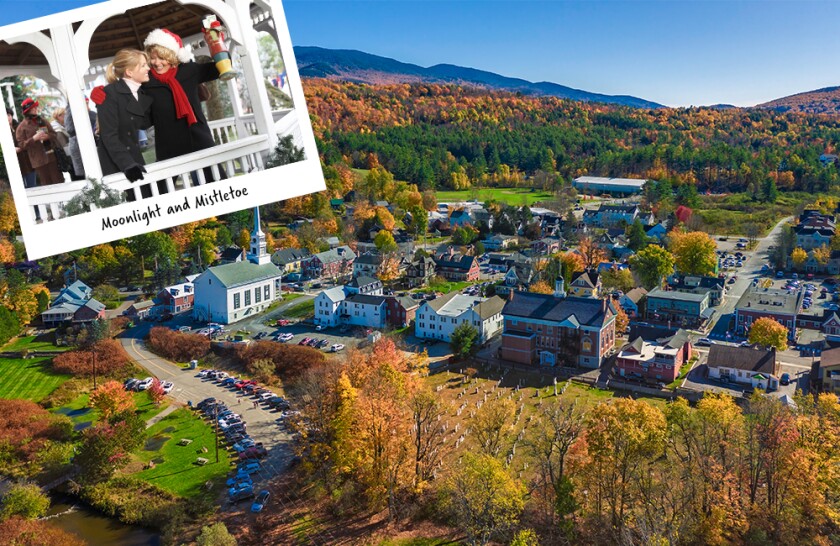 Many Hallmark movies were either filmed in Vermont or they pretended to be based in Vermont when they were actually shot elsewhere. Moonlight & Mistletoe was actually filmed in Vermont. It's all about the woods, the gorgeous trees and the artists who live there. In Stowe, a teeny town with a big reputation, you may find your new significant other (or just a great drink) at The Alchemist Brewery, a family run brewery that resembles a church. Take a glass-blowing lesson at Little River HotGlass Studio and wander over the Gold Brook Covered Bridge (it's a haunted yet beautiful bridge), which has a picturesque backdrop. But you've come here for the magical woods, so be sure to wander through the stunning Wiessner Woods, where you'll pass a gnome town on the Sugar House trail (no joke), streams and other forest treasures.

Salt Lake City, Utah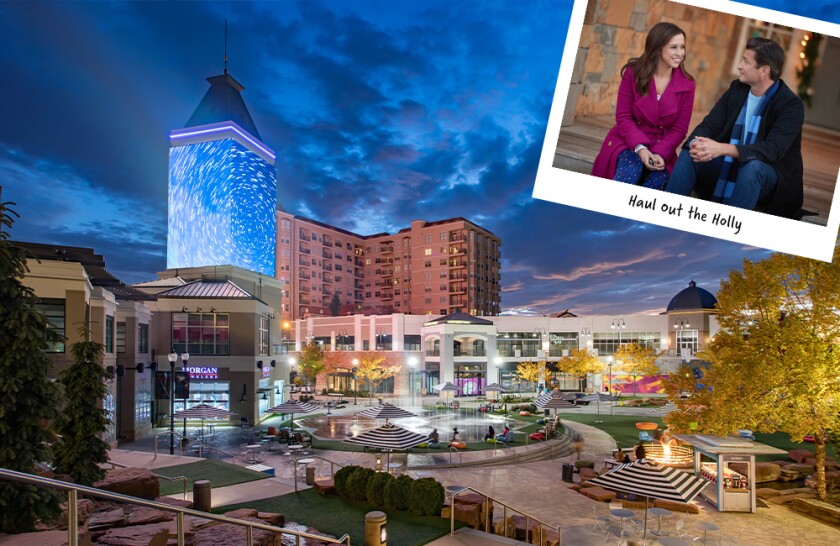 It's a city with a small-town feel, making it the perfect backdrop for Hallmark movies and your life. Utah has a natural beauty that's not found anywhere else, so start by hiking at the base of the Wasatch Mountain Range. The Bonneville Salt Flats, which are stretches of flat desert floors, are also not to be missed, and they often form the backdrop for many movies and photo shoots. If you really want to escape to a Hallmark movie, swing by 9th and 9th neighborhood (at the intersection of 900 East and 900 South), where you'll find boutiques and local restaurants. It's where all the locals hang out. Wander into Hidden Hollow, a forest-inspired area within the shopping plazas, and you'll see people walking their dogs and having picnics.

Williamsburg, Virginia

Looking for a Hallmark vacay with a historical twist? You'll feel like you're vacationing in a quaint history museum, as about 85 percent of Colonial Williamsburg is the same as it was back in the 18th century. Take a tour of Colonial Williamsburg and pretend you're living hundreds of years ago. Have some comfort food at the Blue Talon Bistro, snack on the ginger cakes at Raleigh Tavern Bakery and grab some antiques at the Williamsburg Antique Mall.

Traveling alone? Here are the top destinations for solo travelers.

Do you love the Hallmark Channel? What's your favorite film? Let us know in the comments below.