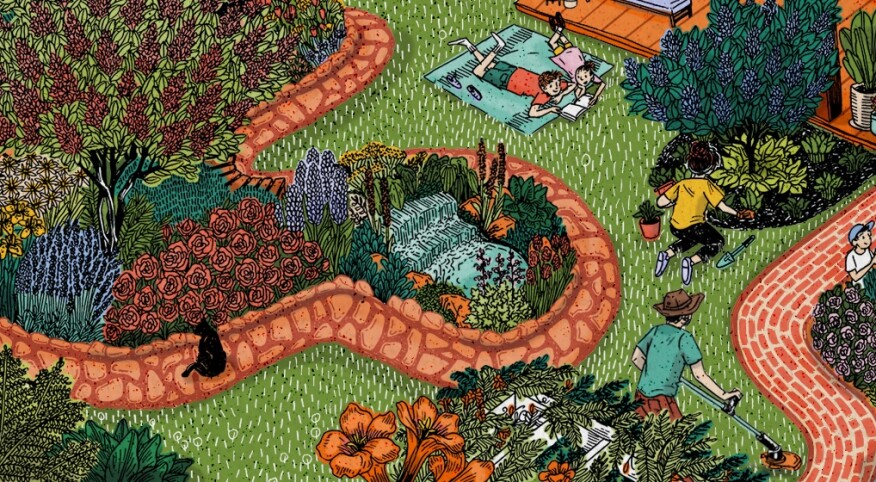 Want your backyard to look like a million bucks? Since money doesn't grow on trees, we spoke with gardeners and landscapers to learn how to transform a backyard filled with grass and weeds into a flourishing wonderland … on a budget.

Carpet roses are your BFFs

These showstoppers grow in a mounding fashion about knee-high, are easy to maintain and resistant to many common rose problems, and flower for long periods of time with many small bunches of flowers, says Zachary Smith, the founder of Zachary Smith Arboriculture, a professional landscaping company in the San Francisco Bay area. "When I'm suggesting plant material for a budget backyard makeover, one of the first things I look to … are carpet roses," he says.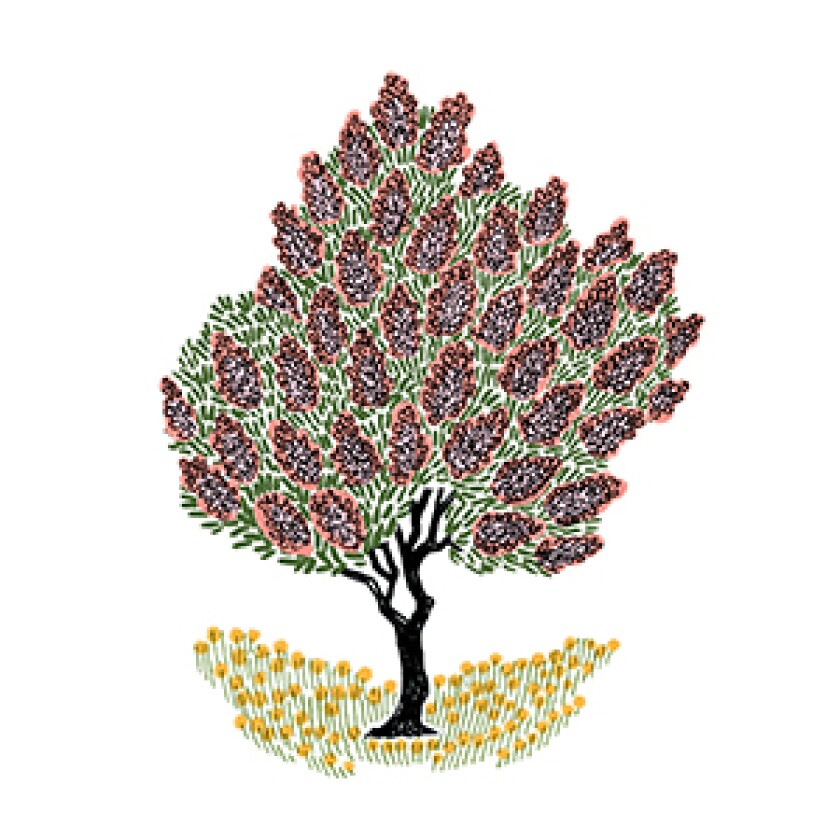 Always add a crepe myrtle

This tree comes in several colors and puts out profuse blooms, Smith says. It's a relatively small tree, which is easy to maintain and doesn't need much water.

Opt for native plants

Native plants and trees are already accustomed to growing in the climate conditions of your area (the types of plants and trees native to your specific area will vary by location), says Mark Russell, an ISA-certified arborist based in Atlanta. "You definitely don't want to take a tree that's used to one set of environmental conditions and expose them to another," Russell says. "They simply won't thrive. We're talking about sunlight, humidity, heat and annual rainfall."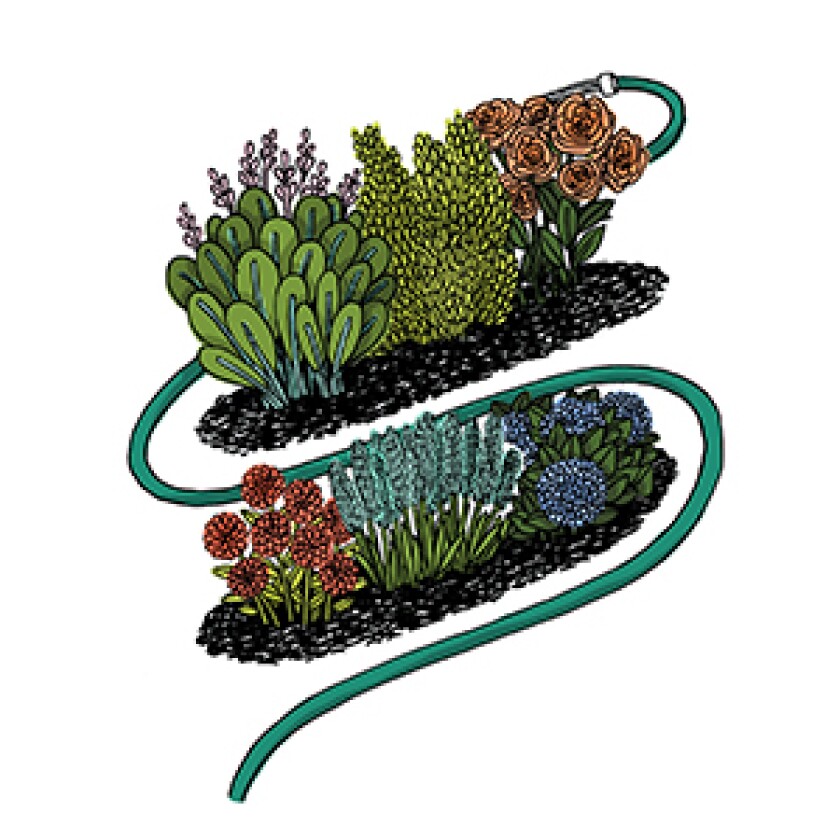 Don't cut corners on soil preparation or irrigation system design

It's always the boring stuff that you want to skip (you won't even see the effects of this), but Smith says that he's constantly correcting expensive problems with plant health originating from poorly structured soils and shot irrigation systems. In fact, one of the top causes of plant death is improper application or irrigation water, so make sure you speak with your landscaper about keeping irrigation issues at bay.

Pick plants that have a long lifespan

Plants have a lifespan, just like humans, says Clive Harris, founder of DIY Garden, a gardening blog in the United Kingdom. "While many can live for decades — such as trees and shrubs — others only live a few years," he says. Some long-life evergreen structural plants are buxus, bay, holly and English yew, Harris says.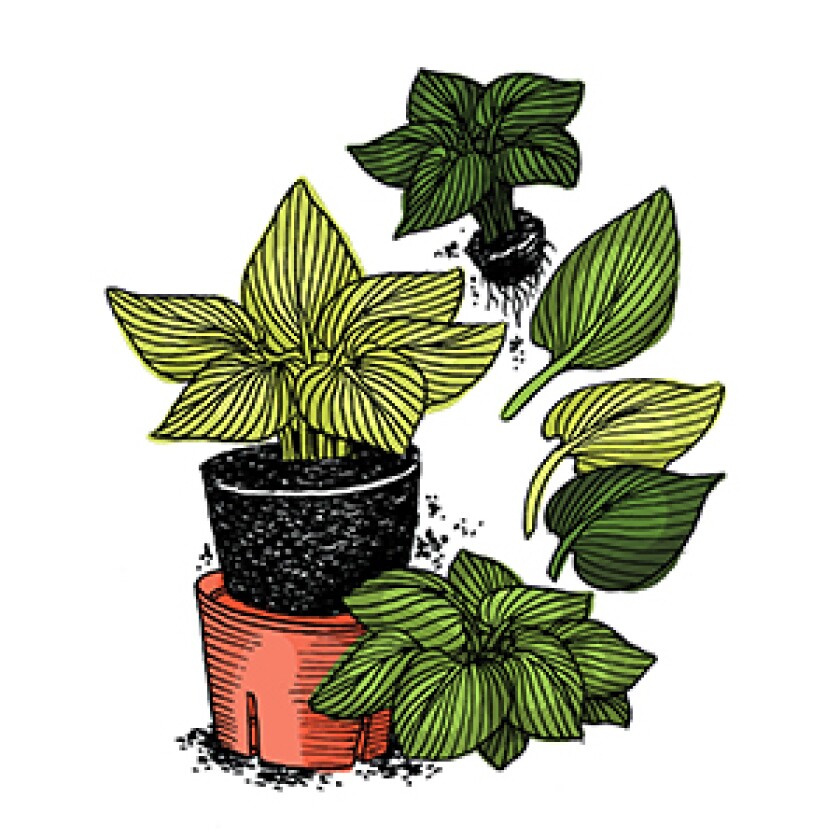 Get your money's worth with hostas

Hostas are vigorous growers that can divide into two or more individual plants, says Erinn Witz, a garden expert and the cofounder of Seeds and Spades, an educational gardening website based in Rockford, Illinois. You should be able to divide your hostas every year or two, so it doesn't take long to get a large collection.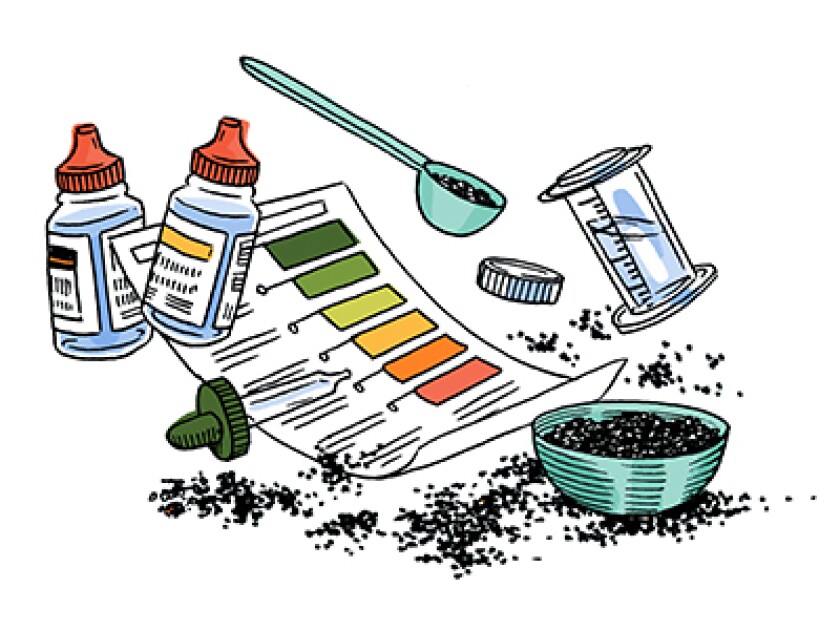 A soil test is a must-do

Having soil analyzed by a reputable soil lab prior to starting your backyard reno is key, as it can point out any major nutrient deficiencies or — in some cases — toxic levels of common minerals, Smith says. "A soil analysis can give some great insight into the growing conditions underground, and allow a landscape project to get off on the right foot," he says. Getting your soil tested shows you the conditions you have to work with and explains what steps to take to make your lawn a happy home for plants, Witz says. For example, if your test comes back low on nitrogen, you'll know you need to apply a nitrogen-rich fertilizer to support your new plants. Soil testing is usually inexpensive, especially if you're just trying to discover basic information, Witz says.

Choose perennials over annuals

Perennials are plants that establish a deep root system that can live for years or even decades, Witz says. Annuals, on the other hand, complete their entire life cycle in a single growing season. "Even though perennials cost more to purchase initially, they save money over the long term because you don't have to buy new plants every year," Witz says. Some of the best long-living perennials include peony, liriope, hosta, sedum, wisteria, trumpet vine, moss phlox and yellow, says Bryan McKenzie, a landscape designer, gardener and the cofounder of the Bumper Crop Times blog based in Jacksonville, Florida.

Skip the fence

Instead of building a fence to divide properties, opt for emerald green arborvitae (Thuja) trees, which are exceptional structural trees, says Zack DeAngelis, creator of Tree Journey. These are year-round evergreen trees that grow up to 10 to 15 feet tall and 3 to 4 feet wide. They're relatively inexpensive and may even be bought online. "Really, they're phenomenal structural trees that create a living border and cut down on fence maintenance costs," he says.