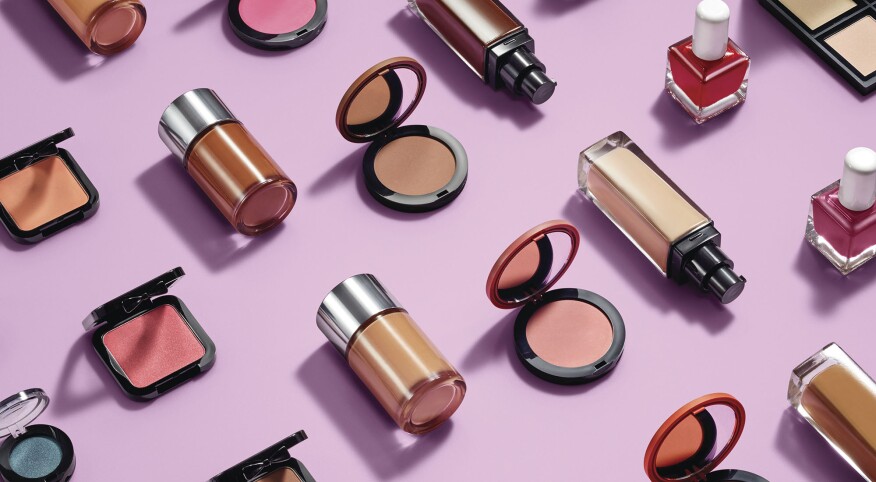 Let's face it. We turn to Google for everything from vacuum reviews to cheesecake recipes. Where our makeup routines are concerned, the same rings true: The search engine serves as the go-to authority for beauty dilemmas and makeup mishaps alike. The problem? Not all tips, tricks and hacks are legitimate or worth trying. (Seriously, please don't put lemons on your face in an attempt to brighten up your skin.) For this reason, we decided to pull up the most commonly googled makeup questions and get straight-forward answers from Robert Sesnek, celebrity makeup artist.

How do I do makeup for photos?

The goal: flawless photos. The enemy? Flashback. "Flashback is almost always caused by powder products that contain silica," says Sesnek. "The human eye won't necessarily see it, but the flash of a camera will give powdered areas a white-cast." You can prevent this by using a finishing spray after you've finished your powder application, bringing a dewy softness to the complexion.

Also, Sesnek recommends doing your makeup in natural lighting (for the most realistic skin-tone matching) and going one to two shades deeper with your foundation or bronzer, as the flash from cameras can oftentimes lighten the complexion in photos.

How do I cover up scars with makeup?

Covering up scars is all about color correcting, which depends on the shade of the scar itself. Here's a good rule of thumb: If the scar is neutral, use a natural flesh-colored tone to even out skin tone. If the scar is more red, opt for a light green corrector to neutralize the redness. If the scar leans yellow or sallow, Sesnek says to use a light lavender shade to color correct and balance. Finally, go for a peachy orange shade if the scar is purple or blue.

To color correct, Sesnek says to do your foundation first and then use a small detailed brush for applying your color corrector. "The foundation will even out your skin tone, and adding the color corrector on top will give the smoothest, most believable coverage to problem areas," he notes.

What's the best way to clean a makeup sponge?

Sesnek cleans his makeup sponges after each use, and even though he's a professional, he recommends you do the same. Makeup sponges harbor bacteria that can lead to complexion issues (think: breakouts), so keeping your tools squeaky clean before they hit your skin is key. If you're trying to get foundation stains out of your sponge, Sesnek says to use a liquid antibacterial dish soap, as it effectively removes oil-based products and colored stains.

How should I apply lip liner?

As with anything makeup-related, lip liner application is all about personal preference. Case in point: If you prefer a monochromatic look, match your lip liner to your lipstick. If you're applying lip liner in order to give the illusion of fullness, however, Sesnek says to choose a lip liner that's one to two shades deeper than the lipstick for added dimension. Then, use a lip brush to blend the product in, focusing on the corners of the mouth for additional fullness and depth. "Using smaller strokes while feathering in the lips with liner adds a much more realistic look to the lips," he says. Finally, finish with a lip gloss just in the center of the mouth for even more additional dimension and fullness.