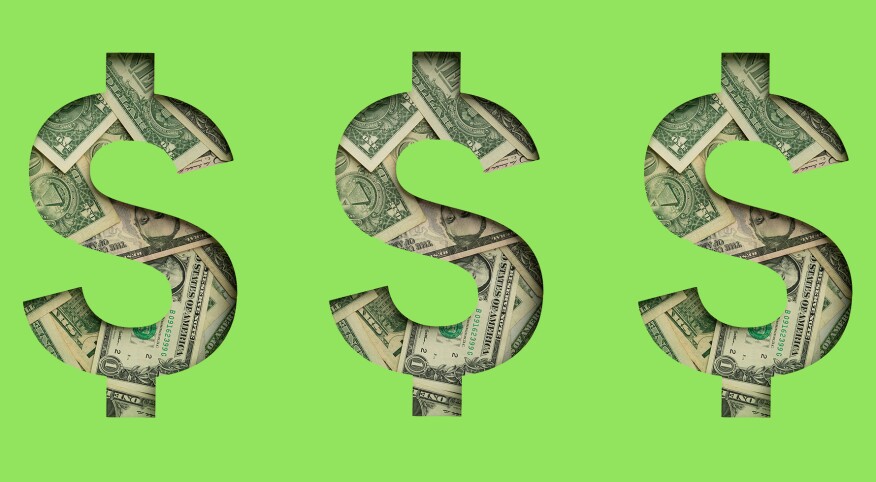 Ever since I stopped working full time, I have made a commitment to save as much money as possible in order to stay within our tight budget. Over the years, I've developed three spending habits that save me hundreds of dollars a month. It might seem like these would take a lot of time and energy, but it's worth the work. And after a while, they get easier and come naturally, as most habits do.

Buying (almost) everything at the lowest price possible

I purchase most of my products when they are at their lowest sale price. I used to buy items on sale thinking I was saving money, but I've learned how misleading the word "sale" can be. Some sales offer only a slight discount, while others can be 50 percent or more off the regular price. To find the lowest price, I do some investigative work by comparing the prices of each item with various stores and the different types of sales. I frequently shop at stores where I've found the best prices for the products I buy regularly. When they are at their lowest price, I stock up on food, hygiene items, basic essentials, clothes and any other household goods we use all the time.

For example, recently the same bag of Doritos (regularly priced at $3.99) was on sale at two different grocery stores. One store advertised the sale price at $2.99 and the other store at $1.77 if you bought five items in the sale (which is easy to do). The same store that sold those Doritos for $1.77 has them on "sale" again this week with a new, higher price of two for $6. This might seem like a small difference, but purchasing most of your products at their lowest prices can add up to hundreds of dollars a month.

I buy most of my meat when packages are "buy one get one free," saving loads of money. Meat goes on sale with various discounts per pound, but after comparing the prices, I've learned this is the best deal. I'll buy several packages of different meats and put them in the freezer for the months ahead. I'll also find meats heavily discounted for fast sales when they expire in a few days. I just bought six pork chops for $3.77 that were originally priced at $14.57, and cooked them the next day.

To add even extra savings, I combine printable coupons and digital coupons along with the sale prices. For example, I wait to buy my home hair color ($9.99 a box) until it's at its lowest sale price, and I often find coupons for this particular product, too. I recently purchased four boxes for $5.99 each and used three $5 coupons (one downloaded and two printable), consequently paying just over $2 a box and saving over $30.

I also always check clearance areas in every store I shop in to find deep discounts on any gifts, clothes, shoes, household items and decor that are well-known brands in perfect condition. There is absolutely nothing wrong with them — the store just marks them down for fast sales to make room for the next season's merchandise. I save hundreds of dollars buying clearance sale items that were regularly priced the previous season.

Checking receipts for mistakes every time I shop (and going back to fix them)

I always check my receipts to make sure I've been charged the correct amount, because I've learned there can be errors costing me money. And sometimes I miscount the number of items I need to buy for the sale price or forget to use coupons, so I go back to fix my own mistakes, too. You can find cashier errors, digital glitches with downloaded coupons, or sale prices not computing at the register because the store hadn't updated the new price.

Just this past week, I went to the grocery store twice, and both times my receipt had errors that cost me around $16. I was charged the regular price for several items I bought because the store hadn't updated the sale prices. I'll usually correct the receipt the next time I shop at the store to save me an extra trip. Customer service will adjust the price and credit you the overcharged amount.

Returning a product for a refund if I don't like it

Most stores will accept your return and give you a full refund as long as you have a receipt and you purchased it within an acceptable time frame. I always save my receipts in a simple filing system, organized by store. That way I can easily find the receipt if an item doesn't fit or taste good, or for any other reason it just didn't meet the expectations for me and my family. We recently tried a grocery store brand of rice my family didn't like at all. I usually buy our favorite brand, but the only thing in stock was this large bag costing $7.99. I returned it for a full refund even after I had opened it and cooked a few servings for my family. I never used to do this, but I've realized that it's a waste of money to spend on a product I won't use, and I've saved hundreds of dollars with those returns. Why throw these items out or let them sit somewhere collecting dust when I can get my money back for something I don't want? I've returned many products I've purchased online, too. It's worth the trip and easy to do, and I can use that money to buy something I'll actually use.

Over the years, these have been the best ways to save a lot of money and stay within our small budget. Of course, there were times when I just had to buy things without considering the cost, or I lost my receipt, or I didn't have the time to return something. But most often, I've stuck to my plan successfully.