4 Best Beauty Products To Snag At The Grocery Store
Plus, they're all under $10.
It's more likely than not that a quick trip to the grocery store doesn't involve jaunting through the beauty aisle. After all, what are the odds you'll find your next skin-care savior next to a jar of cookie butter? Truth be told, you could be passing up on some seriously good finds. As both a foodie and beauty fiend, I was pleasantly surprised to find what I now consider beauty staples at my local grocery stores (although I'm disheartened to know that they've been sitting right under my nose for years). From daily SPFs infused with good-for-you ingredients to hydrating toners that pack spa-evoking aromas, you don't need to be a beauty devotee to appreciate high-quality, wallet-friendly supermarket products. Admittedly I never thought my makeup remover would share shelf space with kale chips, but alas, here we are.

Keep scrolling for four beauty products to snag on your next grocery run.

Trader Joe's Coconut Body Butter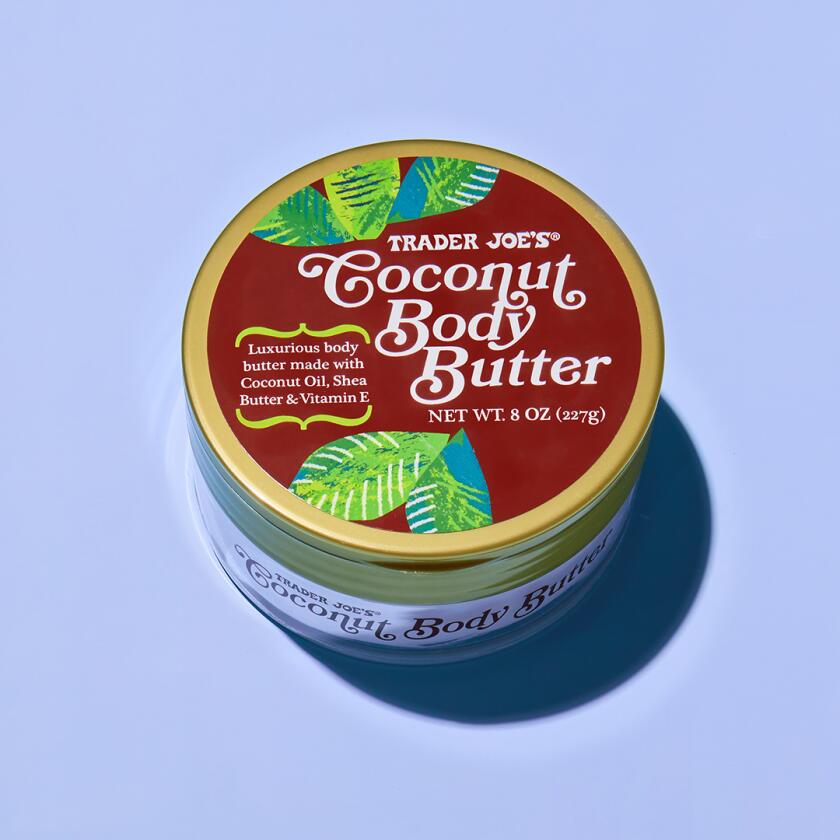 Dry skin is to me what butter is to toast — it's like they were made for each other. No matter the season, chances are I'm sporting parched, flaky patches on more than one area of my body, which is why body butters are a staple in my routine. Enter this coconut variety I discovered at Trader Joe's; it lists coconut oil, shea butter and vitamin E as its hero ingredients and has a super-luxe, creamy formula that makes me feel like I paid triple in price for it. I find it absorbs into the skin quickly without leaving behind a greasy residue, and it keeps me hydrated on areas that are prone to dryness — like my elbows and knees.

Whole Foods 365 Waterproof Eye Makeup Remover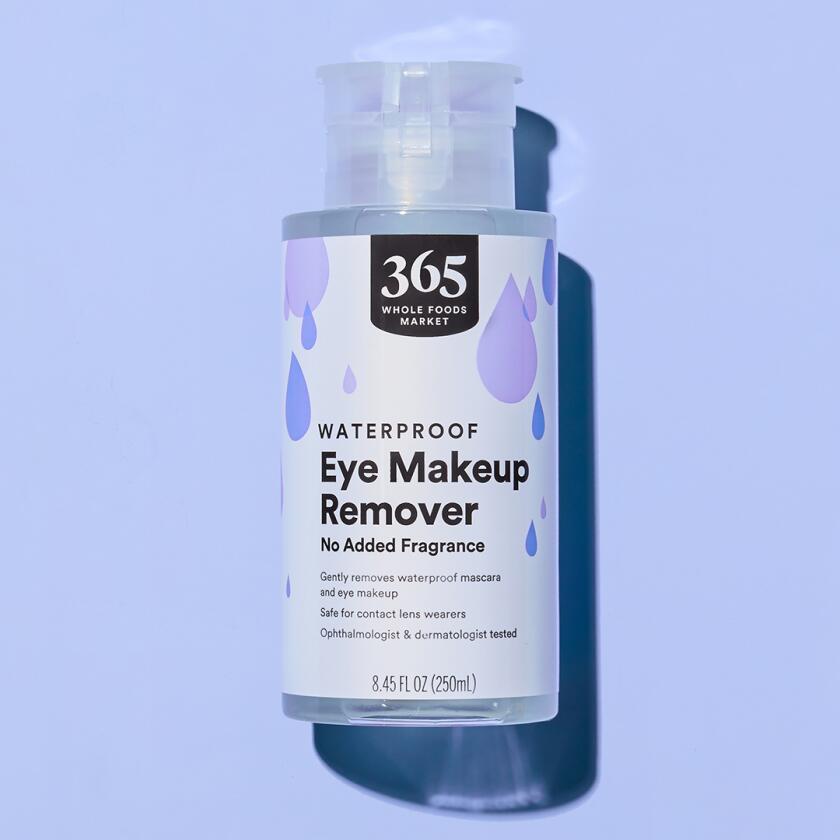 I love shopping at Whole Foods for clean, organic produce, but I've never thought to scour the beauty department. They have a healthy selection of products, including everything from hair dyes and sheet masks to lip balms and mascara. I'm a fan of their household 365 Everyday Value line, and specifically this eye makeup remover. It's fragrance-free (therefore much friendlier on my delicate eye area, which I've had many issues with over the years) and removes stubborn waterproof mascara, especially on my lower lashes. If you're looking to clean up your beauty routine, Whole Foods is a good place to start. And because they sell only products that are made without over 100 harmful ingredients, it's like they did the research for you.

Trader Joe's Hyaluronic Moisture Boost Serum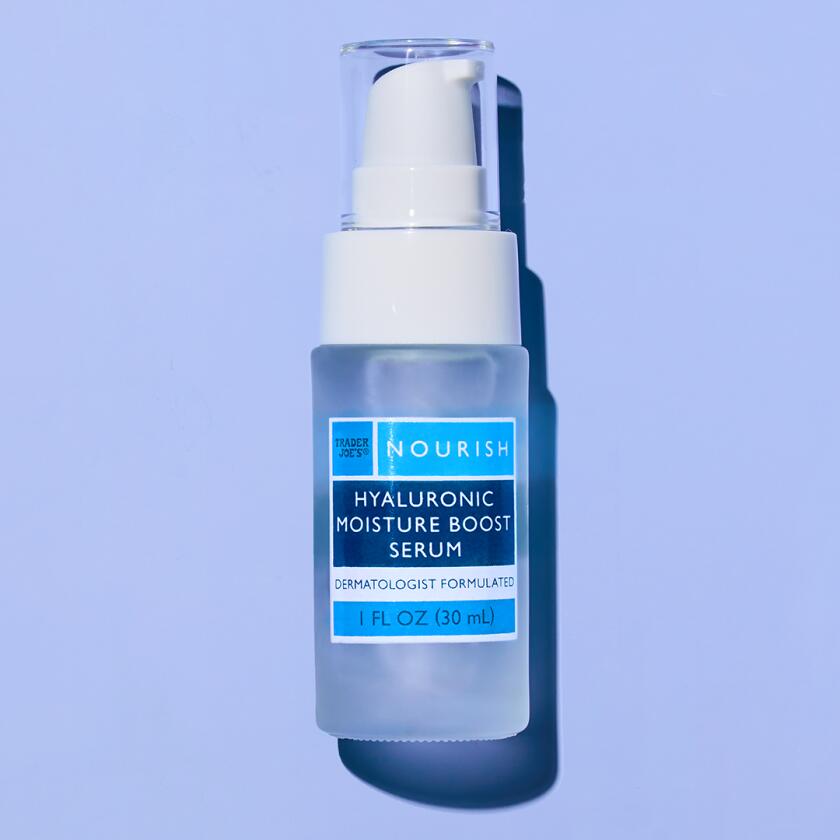 If you're from the school of thought that hyaluronic acid is reserved for the fancy stuff, this serum proves otherwise with its $9 price tag. Hyaluronic acid, which is touted in the beauty world for being able to lock in moisture, has always been part of my routine to combat dryness and fine lines. I first stumbled on this serum while flipping through the Trader Joe's Fearless Flyer and was intrigued. After incorporating it into my nightly skin-care routine for two weeks, I fell in love with how lightweight it felt and how it made my skin feel plump come morning. It's also very easy to layer products on top of, and doesn't pill when doing so.

Up&Up Continuous Sunscreen Mist Spray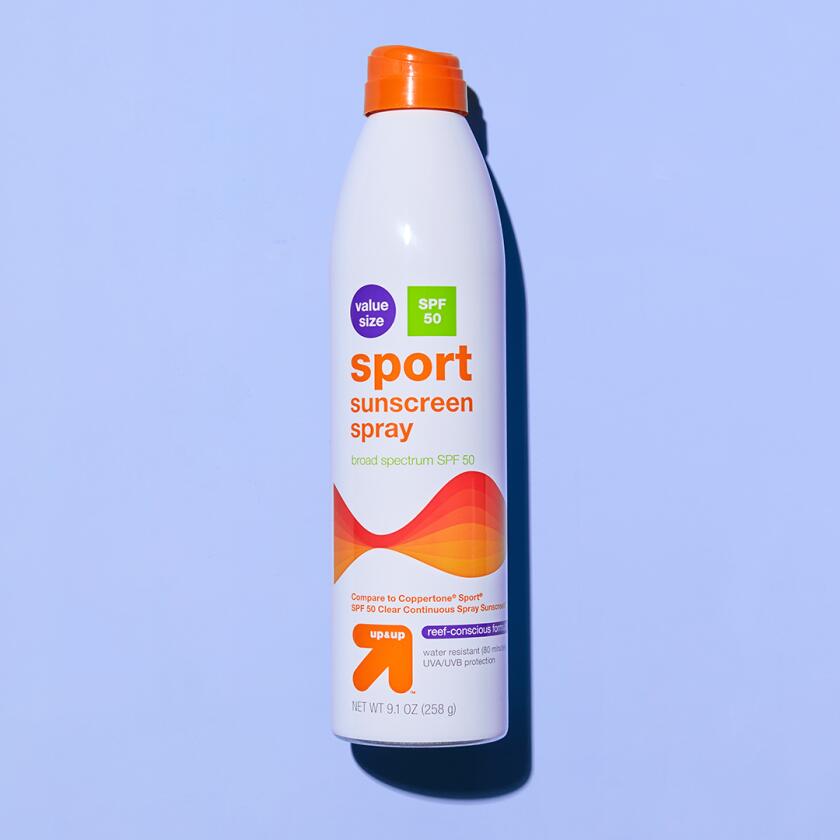 I typically go into Target with more of an open mind about beauty products than I do in other stores (it's one of the only places you can shop for your kitchen, wardrobe, living room and beauty cabinet). For budget-friendly beauty, I opt for their household label Up&Up. This spray-on sunscreen is an easy-to-apply, modern take on traditional sunscreen formulas that have a greasy, goopy feel. I love its continuous mist (it makes it easy to reapply throughout the day) and that it contains SPF 30, which is what most experts recommend we use on our face and body.