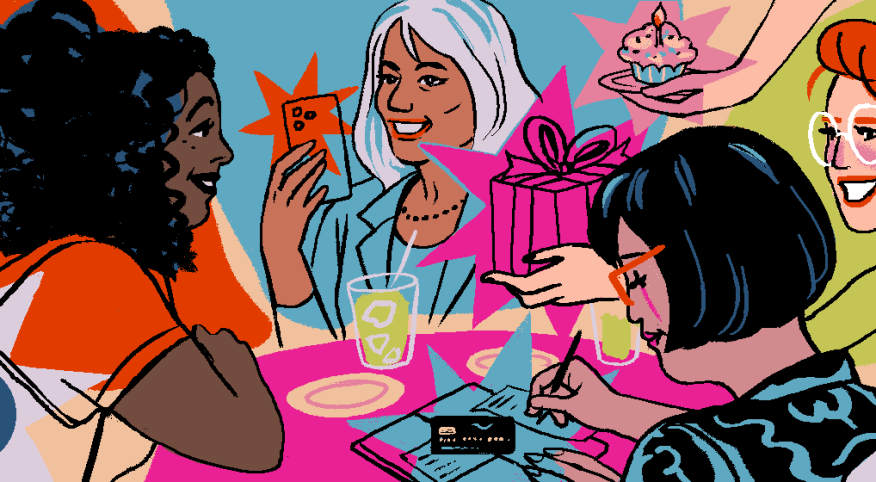 While not everyone is old enough to qualify for an age-based discount — aka "senior discounts" — there is still plenty of money to be saved and freebies to be had. Here are 40 of our favorites.


Free food on your birthday!
Most high-end restaurants will treat you to a dessert on the house if you let them know you are celebrating your birthday. Ditto for pretty much every restaurant chain and fast-food joint. From a free scoop of ice cream at Baskin-Robbins to a free 6-inch sub at Subway, lots of food places are eager to make your special day more special. Free birthday food


And birthday cosmetics, too
Sephora and Ulta, two beauty supply chains, have a free gift for you that you can pick up any time during your whole birthday month.


Public radio stations' deals
In addition to making a difference in your community, there are a range of discounts and benefits you can get just by donating to your public radio station. Many local stations offer deals at your favorite restaurants and reduced admission tickets to museums, plays and events. Here's a sample from Los Angeles' KCRW.


Sometimes, it pays to be a member. Take Starbucks, where members get a free drink on their birthday and free in-store refills on coffee and tea. Hotel chains reward you with free stays or room updates. Even Hotels.com counts the number of nights you book through the site and kicks in a free overnight. Hotel rewards programs


A way to love the outdoors more
REI pays its co-op members a dividend share each year — even in 2020 when the outdoors clothing and equipment line didn't make a profit.


Supermarket fuel points can save on gasoline
By shopping faithfully at your local Kroger's or Ralph's store, you can accumulate fuel points that add up to as much as $1 a gallon off on a fill-up. Many grocery chains have similar fuel programs.


We just snagged $10 off our Armstrong Garden Center order by using our Chase Freedom card. That same card gives you $50 back when you spend $70 on new AT&T TV service with no annual contract using your eligible card.


Love your credit card and choose wisely
OK, maybe you don't see a credit card that gives you cash back on purchases the same as a discount. We see it as free money. Many cards don't charge an annual fee and still reward you with 1 percent to 5 percent back on your purchases. Again, that's free money.


Amazon Prime — more than free shipping
It's also free delivery from Whole Foods when you order your groceries through Amazon. Plus free movies to watch, free music to listen to, free books to read on your Kindle.


Speaking of Amazon Prime, there's CamelCamelCamel
Don't you just hate it when the price of something on Amazon drops after you've bought it? That won't happen again with CamelCamelCamel — a free Amazon price tracker that monitors millions of products and alerts you when the prices drop.


5 percent off with Target's Red Car
The Red Card isn't a credit card, it's a debit card that draws the payment from whichever account you choose. In addition to 5 percent off every order (online or in-store), Target's Red Card members are also eligible for exclusive deals.


If it's free you want, the library is your best friend. Everything about it is free — membership, books to borrow, movies to watch, online classes to take, book clubs to join and tons more. Libraries have been a lifeline for the lonely during pandemic isolation.


How to get the cheapest airfares
Google Flights will not only save you money, it will save you hours of trying to chase down the lowest airline prices — a task akin to nailing jelly on the barn door. But Google doesn't have a lock on where to find the cheapest fares. Check out online travel agent (OTA) price aggregators like Momondo — where we recently saw a weekend Los Angeles to Denver fare of $15. No, that's not a typo. And a special hat tip to Jack's Flight Club for letting us know about these sites.


Student discounts on United
While I've never scored so much as even a better seat based on my age, my kids have. United Airlines gives travelers age 18–22 access to special fares on flights both globally and across the U.S.


Sweet deals from Wolferman's
Wolferman's Bakery will knock off 20 percent with your AARP card. This landmark Kansas City, Missouri, bakery has been around since 1888. Best of all, you can order your yummies online and have them delivered.


Add a little honey to your shopping cart
Honey is an extension that scours the internet to find any coupons or promo codes you might have missed. It also watches items in your cart to see if they are a good deal or not.


Autoship saves you money, time and precious memory cells
If you buy certain products — say, dog food — every few weeks or months, autoship will save you all three of the above by switching to an automatic shipping program. You can use it for many of the products you regularly use: hair coloring, coffee, cleaning supplies, you name it.


Ask for samples when buying department store cosmetics
It's not only a great way to try out something new, but those tiny little packets of moisturizer and sunscreen are easy to pack and take along when you travel instead of those high-priced travel sizes.


Are you a first responder or health care worker?
Maybe it was a year of the coronavirus that knocked us to our senses and we've come to appreciate our frontline workers? Many companies have stepped up and now offer those folks special discounts. How about 40 percent off Asics or Reebok's?


And let's not forget our teachers!
Lots of discounted products are available to teachers, including money off on the purchase or lease of a new car. For example, GM has this educator discount.


Even Amazon Prime has something for teachers
Here are nine Amazon perks for teachers.


Listen up, Sailor (or Army, Air Force or Marine)
Lowe's offers 10 percent off eligible purchases every day to active military personnel and veterans. And, of course, Home Depot has a similar program.


And another 10 percent military discount …
The North Face offers a discount to active, reservist, veteran and retired U.S. military personnel, as well as to spouses and dependents of active personnel.


Buy an officer a doughnut and then some.
First responders — police, firefighters, EMT and others — can get a $30 spending card at Costco when they sign up for membership. And plenty more, as listed here and updated every three months.


Some car dealers also will offer a cash incentive off the price of a car or lease if you are in the military or a first responder. Ask for details.


So, you want to be a gardener?
Take some free classes through Armstrong nurseries or Green Thumb.


Both sites offer discounts on a range of local services and products. Read the fine print about expirations and exclusions or blackout dates.


Some websites and newsletters find deals for you. It generally requires sharing your email address with them. These deal aggregators often provide many of the same deals, but test out a few to see which strike a high note in your wallet. Our pick is Dealsplus.


Thrift stores are a great place to find bargains — many of them still with the item's original price tag. You may need to try a few, since life as a thrifter is hit-or-miss. Tip: The higher-income the neighborhood, the better quality its castoffs.


If making the rounds in person feels exhausting, try online — both to buy and sell. There's ThredUp, an online consignment shop "for your closet, your wallet, and the planet."


Clip coupons the digital way
The internet is overflowing with coupons and promo codes for all kinds of things. It's worth the 20 seconds it takes to Google the name of your merchant and "promo code" to see if you qualify for something off or free shipping. Try RetailMeNot.


Study those biggest sale events
Black Friday is no longer just a one-day sale event. In 2020, it started when Amazon Prime Day was held Oct. 13-14 — also not a one-day sale. You need to be an educated price shopper to handle these huge sale events; some are indeed great deals, but some are just so-so.


Oil changes, we're looking at you
Valvoline, Jiffy Lube and others always have coupons that will save you as much as $15–$20 off your oil change. Before you hit the door, just Google them and the word "coupon."


Don't be a Dollar Tree snob

Dollar Tree, 99 Cents Only and other stores sell stuff for about $1. A gift bag is a gift bag whether it costs $1 or $4 at the drugstore. Same goes for greeting cards, some school supplies, and travel size toiletries. Dollar Tree even has a blog about decorating for weddings, kids' birthday parties and other events.


The American Automobile Association (AAA) may still be best-known for coming to your rescue when you have a flat tire or run out of gas. But the club also provides myriad discounts ranging from amusement parks and restaurants to rental cars and moving vans.


Save money on prescription drugs
Sites like GoodRx are free to use and can save you a bundle. GoodRx gathers current prices and discounts to help you find the lowest-cost pharmacy for your prescriptions. No personal information is required.


No, you don't have to be 50 to join, and yes, you'll access a WIDE range of discounts.


CNN actually publishes a list of discounts on a regular basis. Very helpful.


Kids age 2 through 12 ride for half price every day. Older adults get a 10 percent discount. Military personnel and families, as well as veterans, also get a discount.


There are loads of discounts you can get if you just know about them. Just a sample or three: If you have a fourth grader, your whole family (or anyone in the fourth grader's vehicle) gets into any park for free; children under 16 are always free (this comes in handy for parks that charge a per-person entrance fee instead of a per-vehicle entrance fee); and don't forget you can get into the National Parks for free on six days a year (upcoming free days include Aug. 4, Aug. 25, Sept. 25, and Nov. 11).