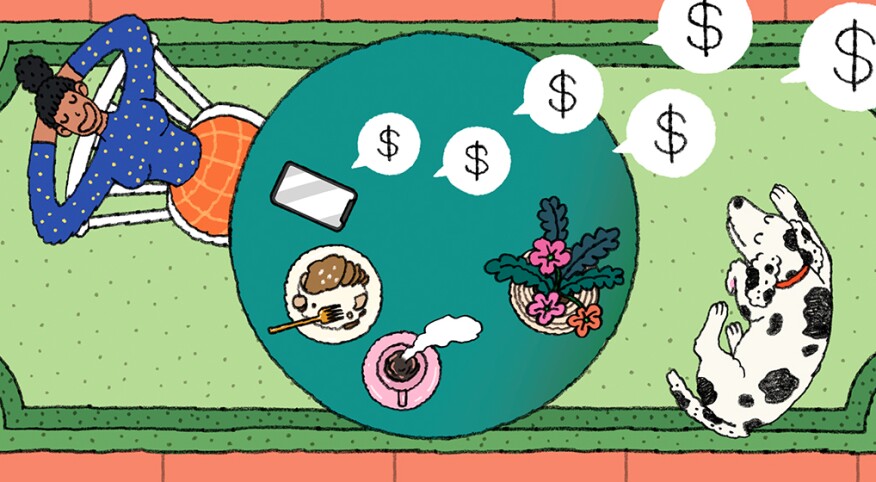 I never knew what passive income was until I was at a book signing and I overheard the author talking to one of her fans. "It's all about passive income," she said as she signed copy after copy, obviously madly in love with her life.

The way to give your income a boost whether you love your job or not is to find extra ways here and there to earn some money while you are doing other things. Some of us are hardwired to believe we have to trade time for money — and it's just not true. Side hustles and passive income are great ways to give your earnings a jump. Here are five things you can do — starting now — that could help you make a few hundred dollars, with sites I have used or that have come recommended.

Affiliate links

Affiliate marketing is when an online retailer gives you a cut when someone purchases something from your link that you share on social media or website. Many influencers will tell you the best way to do this is to find a niche and share the products you use and recommend. It's important to make sure they are things you actually use and love because this is how you gain the trust of your followers — and that you aren't just hyperlinking anything. Get to know your audience and why they follow you. Anyone can join an affiliate network and start making commissionable links. Popular ones are ShareASale, Amazon Associates, CJ Affiliate, and Click Bank.

If there is a company you love, you can also check if it provides affiliate links. Sometimes the information can be found at the bottom of the home page. If that doesn't work, look for the "media" or "work with us" information and send them an email. From there you apply and see if you are approved, and you can start using affiliate links right away. How much money you earn depends on how often you advertise, but be sure to be consistent and realize it may take some time to build up sales. Once word catches on, you can even make money while you are relaxing on vacation.

Self-publish on Amazon

Anyone can become an author on Amazon and share the link to their eBook. You can self-publish anything from a book of poems to a journal with inspiring sayings, or an entire series. As the author you keep up to 70 percent of sales on books priced at $2.99 to $9.99, and Amazon pays you every month. Write it once and get paid over and over. Amazon takes you through the steps to publish your book for free.

Store other people's stuff

If you have extra room in your home, garage or barn you can rent it out to other people and make a few hundred dollars each month. Simply go to Neighbor, a website that lets you rent out your unused space to those who need to store their treasures. You won't have to lift a finger (literally) as it's up to your renters to move their stuff in and out, and you collect a monthly paycheck. You are automatically protected by liability insurance. Another peer-to-peer online option is

StoreAtMyHouse.

Take some surveys

You can make money by relaxing and filling out some surveys with Survey Junkie. All you have to do is enjoy a cold beverage while you share your opinions about certain products. Some surveys pay up to $45; you will need to provide your PayPal information. Other online options are InboxDollars and Swagbucks.

Put your receipts on an app

Download the Fetch Rewards app to take pictures of your receipts so you can start getting points that earn you gift cards to popular places like Amazon, Target and Home Depot. Other app options are Upside and Pogo.