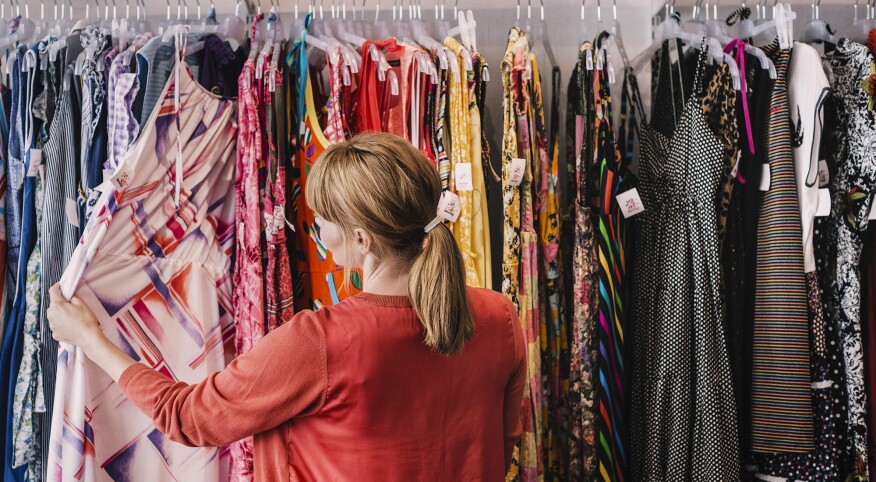 There's nothing like a fresh, new season to get us motivated to buy a few new duds to wear. Whether you've had your eye on some designer items and there's no way you should spend the money, or you are still debating about that Fendi bag, check out these designer dupes before you make any decisions. You might save yourself some money and be able to add a few more items to your closet than expected.

Here are six designer look-alikes you are going to want to explore.

Sunglasses

Designer sunglasses can definitely make a statement. But, let's be honest: They are a splurge that can get ruined, bent or lost on the beach faster than anything else in your wardrobe. Designer dupes like Pro Acme shades (starting at $14) look like the round Ray Bans that run you about $160. The Sorvino Black Aviator Glasses ($17) also are fashionable.

Loafers

Gucci has a classic loafer that has been kicking around for a long time and is always in style. Last spring they were huge, and there's no question they will be on trend this year. However, there's no need to spend $880 on a pair when Sam Edelman makes a beautiful loafer at a fraction of the cost. These will look great with everything from your favorite work outfit to cut-off jean shorts to your favorite jeans and tank. You might also check out the various loafers from Clarks that are all less than $50.

Flare jeans

Flare jeans are back and the perfect pants for warmer weather since they look great with a sandal or strappy heel. The Dolce and Gabbana flares for $1,075 are luxe — but so are the $60 high- waisted flares from Express. Wrangler also makes some flare jeans for less than $40.

Handbags

If you've been thinking about splurging on a Fendi Peekaboo bag, check out Baginc.com first. They have great designer look-alikes. The Carrie Smooth Leather Bag rings in at $109 and is a spitting image of the Black Fendi Peekaboo bag that's a whopping $3,390. Also look for a replica of the Bottega Veneta Mini Jodie Bag (starting at $40); an original costs about $4,500.

Slides

Slides are essential to have when the weather gets warmer. They are a bit dressier than flip-flops, can still be worn at the beach and look so good and comfortable with joggers, jeans, dresses and shorts. So, really, they go with everything, and it's worth having a few pairs. Try the cute Ivante slides from DSW ($40) that look like the popular Chloé pair (which costs around $400) without having to spend the cash. Adidas also has some cute slides for about $18.

Sandals

The $125 Dolce Vita taupe heeled sandals will look great with all of your spring/summer pieces, but you can grab a similar pair — a New Day Women's Dorothy Slide Heels — for $32.99. Lucky Brand also has some nice sandals for around $31.