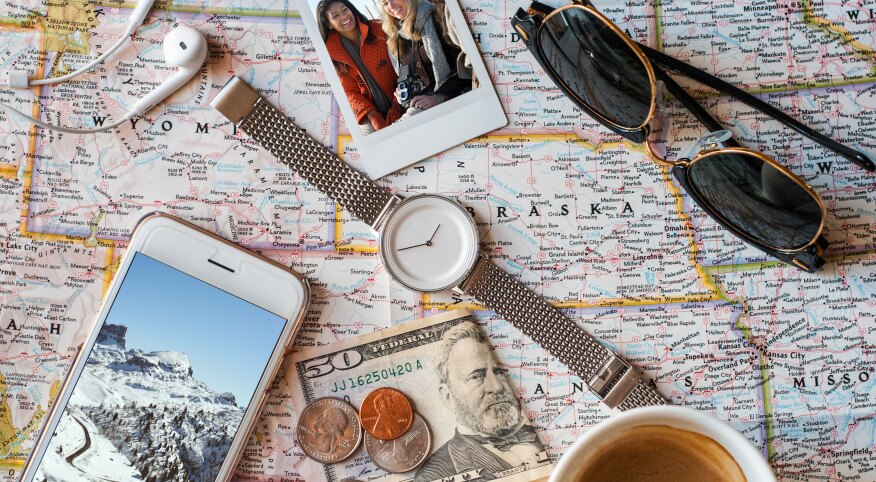 This is an ad for AARP membership

"Roam if you want to/ Roam around the world/ Roam if you want to/ ... the trip begins a kiss." —"Roam" by the B-52s

Okay, gals, where are you going to roam? Are you going to go across the country, go across an ocean or explore that neighborhood across town? Traveling opens your eyes to the world and lets new sensations into your soul. And a trip doesn't have to clean out your savings account. There are so many places to choose from. Imagine the smell of pungent BBQ from a truck in Nashville; the warm, chocolaty aroma of a cafe latte in San Francisco's North Beach; or what you can see from atop the Eiffel tower. Wherever you go, relish the new.

1. The AARP Travel Center Powered by Expedia offers 10 percent off at select hotels.

2. You are eligible for car rental discounts as an AARP member. Members can save up to 30 percent on base rates with select car rental companies. Members can also get 43 percent off an annual Zipcar membership plus $40 in free driving credit.

3. If your trip takes you to Paris, roaming the streets can cost you nothing. Your senses come alive when you see streets filled with color or smell flowers in bloom. Go out to Père Lachaise Cemetery to visit the gravesites of some of your idols — Jim Morrison and Oscar Wilde, for two. Check out AARP Destination Guides and other great travel tips on aarp.org/travel including "The Budget Traveler's Guide to Top Destinations."

4. Stay safe! Don't let your guard down when traveling and think twice about using free phone charging stations. Check out AARP's Cybersecurity Safety Tips for Travelers and learn other ways to help protect your personal data away from home and decrease your chance of dealing with unwanted and stressful credit card security issues. Nothing hurts post-vacation bliss like calls to your bank.

5. No need to splurge on a copy of that must-read book just yet — instead, wait to borrow it from a friend. And download free podcasts that you won't want to pause. And listen to The Girlfriend: In Conversation, a new four-week audio-only series that features provocative female thought leaders.

6. Take advantage of "free days." The National Park Service offers free admission to national parks on various days of the year, including Aug. 25, Sept. 25 and Nov. 11, 2021. And also, many large cities boast museums with free admission or make admission free on certain days, including New York City. In addition, and super fun, many cities offer free walking tours, including Washington, D.C.

7. Or maybe your gal pal adventure will be exploring your own backyard. You don't have to go overseas to experience something new. What about going to the town across the river that you've never been to? Round up your girlfriends and rent a hotel in an area that's new to you. Go to supermarkets filled with unfamiliar foods, eat from street vendors and talk to the locals. You'll be surprised at how much is going on right next door. Did you know AARP membership provides instant access to hundreds of carefully chosen benefits Just $12 the first year with automatic renewal and $16 after that. Plus, you may find that using a single member benefit covers the entire cost of membership. Membership also includes a subscription to AARP's bi-monthly magazine and a free gift.

Learn more about joining AARP!