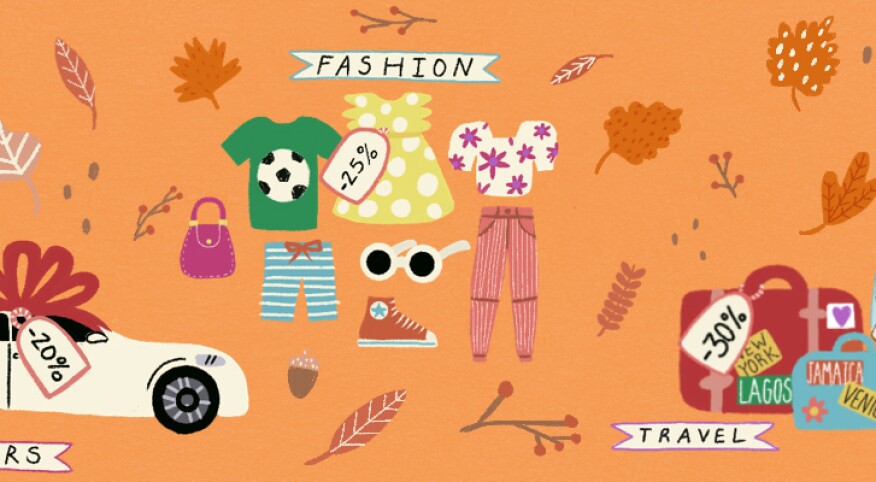 Who doesn't like a good deal? After all, why spend more than you have to — especially at a time when finances might be tighter than usual?

Fortunately, you can find plenty of bargains in the fall. "There are so many great savings to take advantage of as long as you know where to shop and what to buy," says Andrea Woroch, money-saving expert at AndreaWoroch.com.

Here's what you need to know to separate the deals from the duds. Remember, though: Don't get carried away with the discounts. If it's not something you or your family needs, ask whether you'd be buying it if it weren't on sale. Hopefully, that will help you avoid buyer's remorse if you end up going on a shopping spree after being cooped up for months.

Save on school supplies

Whether your kids are heading back to the classroom or learning at home this fall, they'll need some school supplies. But don't be in a rush to buy crayons, pencils and notebooks, because the real deals don't show up until after school starts.

"If you can, make do with what you already have at home and then stock up for the rest of the year when those clearance sales roll out," Woroch says. Basic supplies will be marked down an additional 10 percent to 20 percent on top of already low prices in early fall. And backpack prices will drop 30 percent to 40 percent, she says.

Time clothing purchases right

Tired of wearing the same top for Zoom meetings? Or maybe your kids outgrew their clothes over the summer. Fortunately, you can find deeply discounted summer clothes for the whole family after the long Labor Day weekend, says Trae Bodge, smart shopping expert at Truetrae.com. In many parts of the country, you'll be able to wear warm-weather clothing well into the fall.

You'll also see discounts on fall apparel as part of back-to-school sales. However, the best savings won't appear until it's actually fall. "Any sales on fall clothing you will see in August are around 10 percent to 20 percent off max," Woroch says. "But wait for fall, and you can snag an additional 10 percent."

Update your outdoor and indoor space for less

If you're tired of looking at your seen-better-days lawn furniture, you'll find outdoor items on clearance during after-Labor Day sales. Prices will drop even more as we get further into the fall, but there will be fewer options.

You'll also see indoor furniture discounted up to 30 percent in the fall, Bodge says.

And mattress prices will be slashed up to 25 percent.

Get discounts on social-distancing getaways

If you want to go camping this fall, you can find deals on the gear you'll need. "We typically see discounts between 25 percent and 60 percent off at retailers like REI, Columbia and Patagonia," Bodge says. If roughing it isn't your style, you can save on hotel stays during the fall. "You may be looking at around 20 percent to 30 percent less in cost compared to peak summertime travel," Woroch says.

For those of you planning to travel during the holidays, flights will be cheaper because of the pandemic. However, Woroch cautions that you should buy tickets in October because prices will rise in November.

Negotiate savings on a new car

When car manufacturers release new models in September, dealerships will start slashing prices on older models. However, you can save 10 percent to 20 percent more on older models if you wait until October when dealers are even more eager to get these vehicles off their lots. "You will also have more power to negotiate, so do your research before and stand your ground," Woroch says. "Just don't let the salesperson talk you into the new model."

Woroch recommends using automotive pricing website TrueCar.com to determine a fair price based on what other people in your area paid for the same make and model. Also check with dealerships in nearby cities to see if they're offering a lower price on the car you want. "Many are willing to offer free delivery of a vehicle if that means they win your sale," Woroch says.