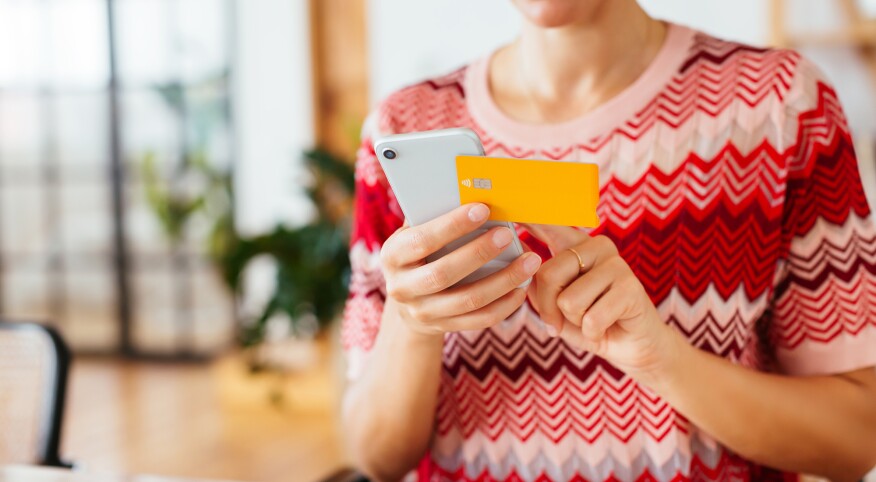 Online shopping has always been convenient, and in the midst of a pandemic, dare we say essential? Now isn't an ideal time for spending hours hemming and hawing in the dressing room when you can do it at home.

But before you grab that glass of wine, kick up your feet and load up that cart, there are a few things you should know. We chatted with celebrity stylist Eric Himel, who has dressed everyone from Rachel Bronson to Gillian Flynn, about how to make online shopping productive with minimal returns.

Come prepared

So back to that glass of wine, sweatpants, late-night scrolling through the sales … I have bad news for you. Himel says, "Stop doing that. It's fun to browse and click on something — but that's where you get in trouble."

Instead, you need to prepare for online shopping like you would for an actual shopping trip. Carve out a block of time to shop and come prepared with what you are looking to buy.

We hate to break it to you, but "shopping online is more convenient but it's not really easier," he says. "You should put the same amount of time into it as you would in real life."

Think about your style — are you boho, classic, edgy? It helps to really stick to the styles you know.

"Define your body type," says Himel. "Are you petite, busty, pear-shaped?" Now write that down. Next go into your closet and do a little research. Is there a skirt or dress that you love the length of? Measure it and write that down. Maybe you love silk but hate rayon? Pay attention to materials. Peruse a few other tops you really love in your closet and have a game plan for when you start to shop.

Don't be fooled by the photos

Although it may be more enticing to purchase a shirt that someone is wearing on a beach, remember you are looking at the piece of clothing — and the piece of clothing only.

It's easy to get sucked into the photos on how things look, especially when they are lifestyle shots. Ignore the pictures!

"Models are generally super tall, have long legs, no chest, and a longer torso," says Himel. If you must look, aim for those photos of the item by itself and not on a person. Those measurements? They are there for a reason, so always read the fine print. Most stores now go into detail about measurements, material and how things fit (size up, size down). Reviews can be helpful, too, with a grain of salt (weed out the complainers but look for consistent criticism or praise among reviews). "What's also helpful is the sites that also have videos [like Nordstrom] that show how to style the outfits as well and give you a 360 off-the-hanger view," he says.

And be realistic: If you are busty, don't think those backless shirts will magically work; if you are short, consider that a cropped shirt or pants may be full-length on you. The more you do your homework on the front end, the fewer boxes you'll have piled up waiting to be returned.

Snag those deals … on the things you actually want

Admit it! Your favorite store sends you an email about a sale, and because the deals are so good you load your cart with anything that looks cute.

Himel advises, "Ask yourself this: If it was full priced would you like it as much?" If the answer is no, you may want to rethink putting it in your cart — even if it was a great deal. That's not to say you shouldn't try to save money on everything you buy. Himel says he loves the app Earny. It not only tracks deals for you with items on your wish list, but also scours deals as you online shop AND will automatically refund you money if the price drops after you purchase.

He also says there is no shame in calling a store and asking about sales. "Sometimes deals in-store are different than online, and it never hurts to ask if they'll honor in-store prices."

So, what should you be buying now?

Just about everything has changed during this pandemic, including how we dress. Even as we transition into the new normal, it's still not business casual as usual. If you are going to shop, Himel suggests "elevated athleisure," keeping the comfort there (and giving grace if you put on a few pounds). Swap the T-shirt and sweatpants for a loose wide-legged jumpsuit or flip-flops for flat slip-on sandals. Midi cotton dresses are also great for this time of year and, ahem, forgiving.