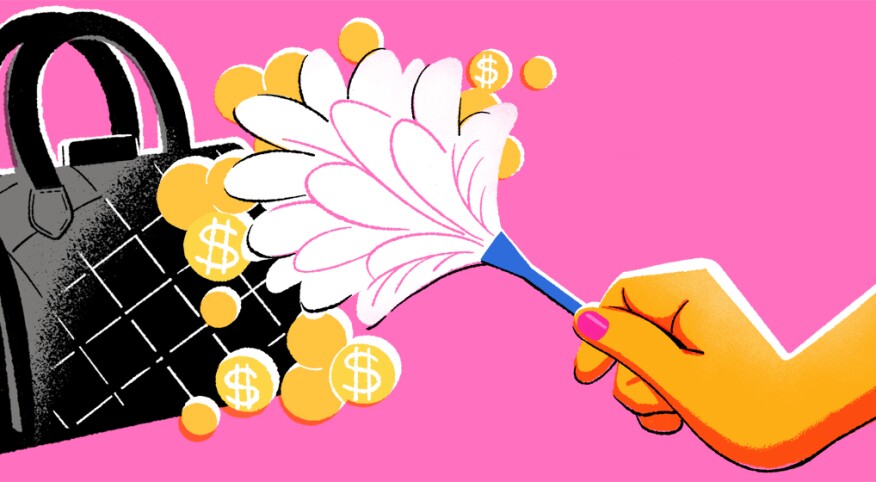 Things change in life: seasons, styles, our size and what we like to wear. How many times have you caressed those expensive boots you never wear only to be flooded with guilt because you had to have them?

We all do it — get something and then, soon, we are over it. Whether we've owned a classic piece for five years and we no longer wear it, or we splurged on something that's still sitting in our closet with the tags on it, we have regrets over spending money on something that now lives among the dust bunnies.

You don't have to beat yourself up over clothes that no longer fit your body or style, though. It's 2022, and the days of trying to fit into something that fit us last year — or last decade — need to end. If there's something in your drawers or closet that makes you feel like a lesser version of yourself, or you feel a twinge of regret when you look at it, get rid of it.

The good news is that you can make some of your money back or earn store credit at your favorite consignment shop, and get some fresh clothes you love. Then, repeat as necessary like I do.

I'm a clothes horse and always have been. My style and what I like changes often. A few years ago, I started consigning my clothes, and it made all the difference. I no longer feel the need to hang on to things I don't love, and it's a way to make a little extra money.

Whether you are looking to clean out your entire closet or just want to have resources at your fingertips to sell things off as you bring new items into your closet, here are some tips.

Find a local consignment shop that fits your style

There are so many of them out there, so do a little research and window shopping. I have one that takes more dressy items for career women. I also have one that takes my more casual pieces like sneakers and joggers. My daughter found one that's geared toward the younger crowd and wants nothing to do with my blazers and high heels — so we take her things there.

Make sure you ask them about their policies. Some want only name brands, while others gladly will take your Target finds. Some of them have a limit as to how many items you can drop off. You may also need to make an appointment to have your things looked at.

Many consignment shops will offer you cash right away, while some will wait until your items sell. In my experience they all offer a better credit than cash deal, and this can be a great way to update your wardrobe without spending any money.

Don't forget shoes, jewelry and handbags

Consignment shops are a great place to find unique items like jewelry and vintage handbags. These items don't last long. If you have a pair of Frye boots you wore in the '80s or a vintage designer bag, you will be shocked at how much you can get for them. The same goes for jewelry. Everyone loves finding something special, and instead of collecting dust in your jewelry box, you can collect some cash.

Try some apps

Apps like Poshmark and Mercari are fun and simple to use. They take a bit more time than dropping your things off at a consignment shop, but you get more money from your items than when you split it with the shop.

Another advantage is you can style items and display the way you want, so you can use your creativity. You can also sell items on eBay, or open your own store on Instagram or Etsy. If you take the time to make sure your items are clean and free of wrinkles — and snap inspiring photos — you will have better luck selling them.

Once you get started, selling your clothes is easy and incredibly therapeutic. Here's another good tip that has worked for me: As soon as I buy something new I go through my clothes and determine if there's something I can get rid of to offset the cost and make some more room. I set it aside in a bag, and every few months my daughter and I drop off our used items.

It has become a fun tradition, and we both feel more organized for it.