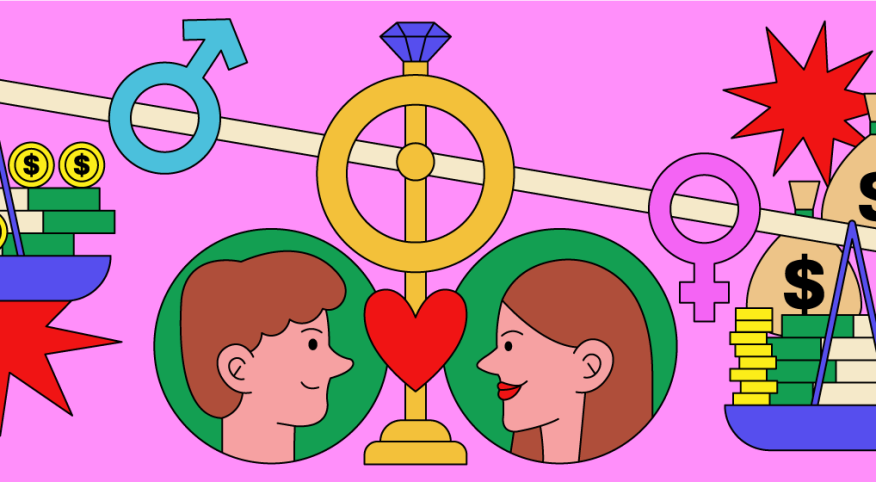 For the first time in our 26 years together I'm earning more money than my husband, and it feels amazing to be in this position. But not for reasons you might think.

Five years ago we were sitting on our couples therapist's couch desperately trying to weave the unraveled threads of our marriage back together when my anger over my husband's infidelity erupted. Mostly I felt deeply saddened and full of grief over his choice to be unfaithful, but whenever I pondered the state of our finances I became irate.

I told our therapist, "My inclination is to try to stay in my marriage. But what makes me furious is if my impulse was to leave, I wouldn't be able to support myself." Not only because we'd mindfully made the choice for me to be the parent who focused on caring for hearth and family over earning an income for the majority of our marriage, but also because my husband had lost his career in the fallout from his affair. As a result, we couldn't have afforded separate households even if we'd wanted them.

To my relief, our therapist understood my simmering anger over a situation that was merely hypothetical and offered me this in response: "You may not be able to afford to leave now, but that will change. Your husband will find a new profession and money will flow again. You will eventually be able to increase your own income as well. So if down the road you decide to leave, you will be able to."

Once she illuminated how my choices and options would inevitably expand in the future, I felt my anger ebb and in its place a sense of confidence and security began to flow within me. I didn't want to leave my husband, but I did want the option to.

Over the next few years, everything happened the way she said it would. My husband rebounded professionally and found work in a new field. Side hustles began to fall in my lap, supplementing my income nicely. Today, all told, I earn more than my husband does. I could walk out the door now and go my own way. I could support myself and live independently. My full range of options has been reinstated.

I'm more committed to my marriage now — one I'd abandoned in my own way, too — than I've ever been. I back up my commitment with love in action and by doing the work it takes to maintain a good marriage. Nothing in me wants to leave my husband, but knowing that I can — should I need or want to — is a priceless feeling.

In addition, my husband is thrilled about my newfound earning potential. When I asked him how he felt about the reversal of fortunes between us, he said, "I love it!" It's a relief to him to no longer feel disproportionately responsible for our income and the pressures of helping our kids with college and funding our retirement. Just like it's a relief to me to now have more help within our home and with the mental load of caring for a family.

I just needed a little help seeing past the fog of betrayal and beyond to the possibilities that still existed for me. Sometimes, the glaring opacity of our current situation — especially when it involves emotional trauma — creates blinders to our potential to better our circumstances.

In a crisis, I'm Chicken Little — 100 percent sure the sky is falling and all is doom and gloom. I need to hear from those who can see more light on the horizon than I can when dark times descend. Maybe you need that, too.

So, let me reassure you. I don't know your particular story or the precise challenges you're facing, but I do know that what musician Gary Allan wrote is true: "Every storm runs out of rain." Your today does not equal each of your tomorrows. Change isn't just probable, it's inevitable. Change is the one constant.

If you're feeling hopeless in your current situation, maybe (like me) you just need someone to tell you they understand how disconcerting it feels — but also, it doesn't equate to a life sentence of despair. Though your options may feel limited and your choices may seem dictated to you today, what I've learned for certain is the rest of your story can and will read differently.

Five years ago I had no idea how I'd get to where I am today — in a brand new marriage to the same man and earning more money than I ever have, or thought possible. It was simply hearing I would get there that helped me quit deciding I couldn't or wouldn't. The same is my hope for you.