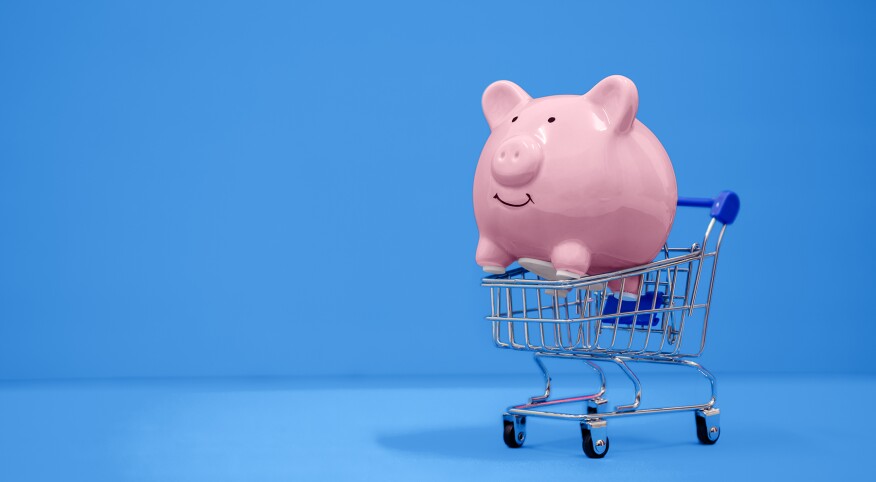 I can't stand the thought of paying retail prices for anything if I don't have to. Is there anything quite as frustrating as discovering a coupon for sizable savings on an item or a service after you've already paid the full listed price? That grrrrrr feeling from realizing I've overpaid is a thing of the past for me, and I also can help you avoid it.

At any given time, there are current coupon codes available — for both online and in-store purchases — for thousands of products and services. These coupons are way easier to source than you may think. Chances are, if there's something you need or want to buy, there's a coupon code just waiting for you to copy and paste into the promo-code field on an online order screen, or show to a cashier when in a store. (When paying for purchases in person, simply search the name of the store and the word "coupon" on your mobile device. If an applicable coupon comes up, present the bar code to the cashier to scan.)

This morning, I needed to overnight my daughter's makeup bag to her that she'd left in her room when she packed up and went back to college. If you've overnighted anything recently, you know those fees are exorbitant. Luckily, UPS was offering a current coupon code I was able to use for 40 percent off any shipment. I found it on my favorite site for sourcing promo codes, retailmenot.com.

A few hours later, I was ordering photo enlargements online at Walgreens and found a promo code for 60 percent off all prints and enlargements. I get a little rush from finding a current coupon and saving my family money — it makes me feel like I'm stretching our dollars and getting the most bang for our bucks. And all it takes to get this natural buzz is a few clicks on the keyboard.

Each time I reach a checkout screen while ordering online, no matter which company or website I'm purchasing from, I open a new tab and head to the RetailMeNot website. Once there, I type the name of the vendor I'm shopping at in the search bar and seconds later, if there are any available coupon codes to use they're populated on the screen. There's no account creation, login or download required.

Sometimes, the retailer I'm purchasing from isn't offering a current coupon, and when that happens I shrug my shoulders and remember that I can't win 'em all. But it won't be for lack of trying! More often than not, though, I'm rewarded for my minimal efforts with quick and easy savings.

Another favorite coupon sourcing site of mine is honey.com. What's cool about Honey is it's a browser extension you download and install on your desktop (don't let the sound of this process scare you, it all goes down in just seconds), and then voilà — if there's a current coupon code for an item or service you're purchasing, Honey will automatically find the best discount available based on your selected purchase and apply it for you at checkout. What could be easier than that?

If you're like me, you'll enjoy the thrill of the hunt provided by RetailMeNot. I love clicking over from a vendor's checkout screen and typing in the retailer name to see if there's a promo code available. Gives me a little skip in my step to find one. But if you're also like me in that sometimes you're in a big hurry, frazzled or forgetful, having Honey installed is great because you don't have to remember to search for a code — they do the heavy lifting for you.

Both websites have several other awesome features to take advantage of, and each is available as an app on your mobile device. You can search for daily deals from your favorite or most frequented retailers on each site as well as sign up for rebates and cash back offers. With Honey, if you aren't in a hurry to purchase your desired product or service, you can add it to the "droplist" to be notified of any price drops in the days to come. And when shopping for a product on Amazon with Honey, they'll automatically guide you to the best deal available across all sellers.

There are other great coupon code-sourcing sites on the internet, but the above-referenced sites are simply the two I like the most — based on ease of use and success rate. I think they work nicely in tandem together, as occasionally one site won't list a current promo code but the other will. I like the double safety net they provide in my quest not to pay retail if I don't have to, and I'm willing to wager you'll enjoy the nearly effortless savings they provide, too. Happier shopping, everyone!