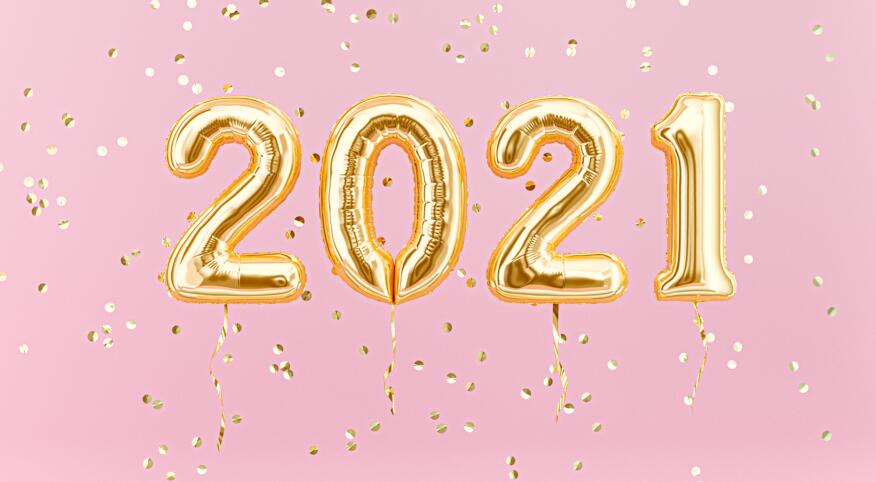 There's something about free stuff (no matter how big or small) that makes us feel lucky. Now that 2021 is underway and we are all ready to start the new year right, a few freebies will only brighten our days.

While things are always subject to change (as we learned in 2020), consider this your guide to monthly freebies throughout 2021.

January

If you are looking for something to do with the kids or grandkids, Lowe's is offering a free project you can take home. On Jan. 9–10, you can get your hands on a free build-and-grow dinosaur. You can register online to reserve your kit, or stop by your local Lowe's and see if there is one available. Just stop by the customer service desk.

February

Panera is offering unlimited coffee subscription for free. When you sign up, you get any size or flavor of hot or iced coffee (or hot tea) once up to every two hours and free unlimited refills while you're in the cafe, all the way through February! When you sign up for the free coffee, you also will get notified of other deals on pastries and food.

March

National Pi Day is March 14, which means some places are doling out free pie. In the past places such as 7 Eleven and Boston Market have offered great deals on pizza and pie, so be sure to check their websites this year for deals like BOGO Free, as well as pie for $3.14.

April

April 17 is the first day of National Park Week. Some parks are offering specials and waving fees to get into their grounds. Explore everything the parks have to offer.

May

It's hamburger month, so make sure to check all your local places for deals and free burgers. In the past places like 5 Guys have offered free delivery while using their app, and Wendy's has given customers who purchase a breakfast item through the app a free breakfast sandwich to celebrate the month.

June

The first Friday of every June marks National Doughnut Day. This year it falls on June 4, so be sure to check your favorite local donut places for deals and free donuts. Last year, Dunkin' Donuts offered a free donut to anyone who purchased a drink to honor the day of our favorite fried confection.

July

We love grilling hot dogs all summer long. This year National Hotdog Day will fall on July 22, and places like Pilot Flying J and Dog Haus have given away free hot dogs in the past. And here's a nice treat if you are looking to get some free buns for your outdoor dinner party: Check out Coupons.com. In past years, they've offered coupons for free buns from Target, Walmart or Publix.

August

This year on Wednesday, Aug. 25, you can get into many parks for free, as it's the National Park Service's birthday.

September

National Cheeseburger Day falls on Sept. 18, so bring your appetite to your favorite burger joint and chow down. McDonald's will be offering a cheeseburger for 50 cents when you order through the app, and Black Angus Steak House will be giving a free dessert to anyone who signs up for its Prime Club.

October

International Coffee Day falls on Friday, Oct. 1. It's a great way to kick off the weekend — especially since in the past places like Krispy Kreme have given away a free coffee (no purchase necessary) as well as a free coffee and donut to Rewards members. Dunkin' Donuts also gave all customers a free cup of Joe with any purchase.

November

National Fast Food Day falls on Nov. 16, so make sure to check out all your favorite chains to see what they are offering. In the past, places like Burger King have offered a free kid's meal with any purchase, as well as BOGO whopper. Many fast food places also may offer free delivery when you order from their app.

December

You can never have enough cookies, especially in December. This year, mark your calendar for National Cookie Day on Dec. 4. Last year Subway gave away a free cookie with any footlong sub purchase, and places like Mrs. Fields had great deals on their holiday cookie grams to celebrate the day.

Don't just score these freebies for yourself. Send this to a loved one and spread the free love!