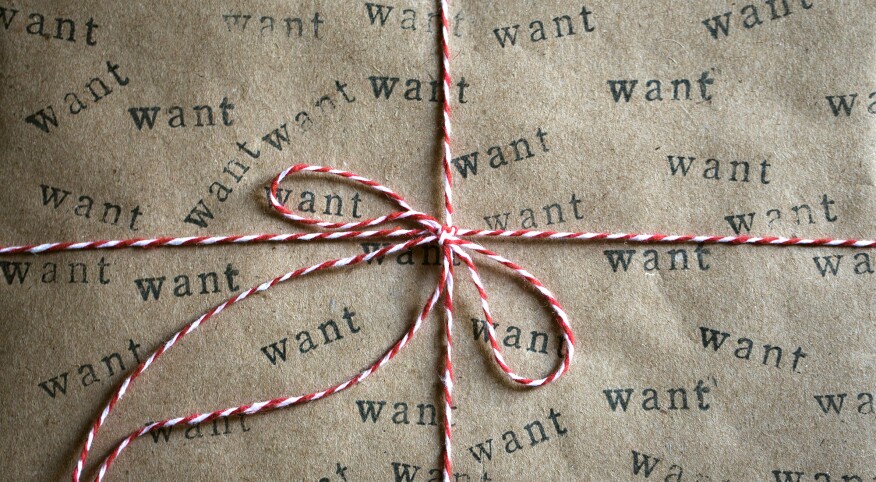 While the holidays will be very different this year (we'll miss you, cookie exchange), the spirit of gift giving will stay the same. We've selected a list of our favorites — from practical and purposeful to comforting and luxurious — that your Gen-X girlfriends and family members will want to unwrap this season. And if a few just happen to have your name on them, we won't tell.


BONUS: the perfect gift for you — and/or the hard-to-buy-for friend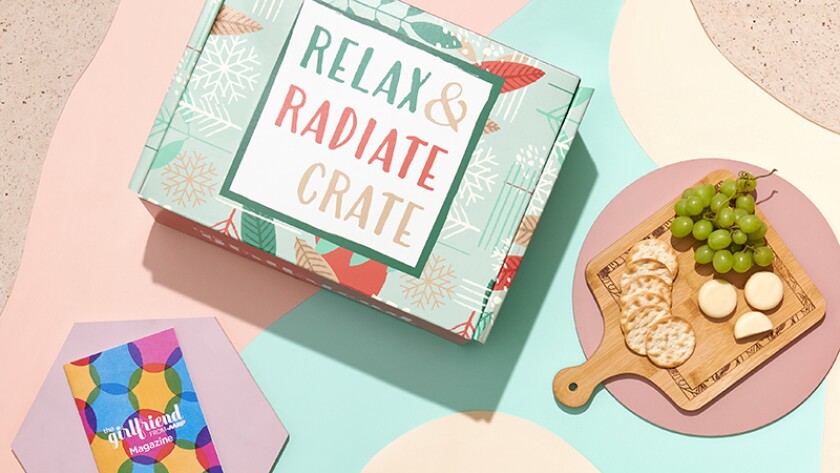 Brought to you by yours truly at The Girlfriend, our Winter Crate is FABULOUS, stuffed to the brim with cozy items to help you ward off the chill; stylish home goods to elevate your living space; and a mix of other affordable luxuries you won't want to miss. Because you deserve it. Order yours today.

Also amazing: you can treat friends and family to the gift of self-care this Winter by purchasing our Relax & Radiate Crate as a present. Spoil yourself. Spoil someone else. The crate is filled with $200 worth of indulgences for only $45 (shipping is free, of course). So make sure to buy that gift now for guaranteed arrival in time for the holidays.


The epicurean BFF

Your best friend was the first to make a sourdough starter and always has the hottest cookbooks on her shelf. Give her something delicious and practical like the Everything But the Cheese Box ($75) that features items from small-batch food purveyors such as Greek fig "Salami" (with smoked paprika and Aleppo pepper), mixed olives, cranberry quinoa crackers and more. Or she might like the BrüMate Champagne Flute ($24.99) to keep her bubbly chilled and effervescent during your marathon Zoom happy hours. She can fill the flute with California bubbly from ONEHOPE Winery's Silver Shimmer Etched Edition that funds healthy meals to end hunger ($49). Complete the gift with a Nostalgic Gourmet Chocolate Bar Gift Set ($49.95) from Compartes, made from premium chocolate and treats like donuts and coffee, peanut butter and jelly, cereal and cereal milk, and chocolate chip cookies.

The socially conscious cousin

Your favorite cousin is all about giving back and doing good, so you'll want her gifts to reflect her values. Featuring a lightning bolt charm, the Weather the Storm Necklace from designer Peggy Li (starts at $59) is the perfect accessory for 2020. Twenty-five percent of sales of the necklace will be donated to World Central Kitchen. The chain is available in 16-, 18-, 20- or 22-inch styles, and in 14k gold-filled, sterling silver or oxidized sterling silver. For the colder months, she'll love getting cozy in Everlane's 100% Human Sweatshirt ($48). The unisex French terry sweatshirt is a great reminder that we're all in this together; 10 percent of sales go to the ACLU.

The sleepless sister

Before slipping into bed, a soothing bath can really help with a good night's sleep. We love adding CBD Infused Bath Salts from Credo Beauty ($29), both of which have ingredients that calm and relax the body and mind. For a restful night, she'll adore the Bamboo Weighted Blanket from Comma (starting at $149). Made of breathable, temperature regulating bamboo fiber, the blanket is ideal for hot sleepers who also want to feel snug and secure in bed. Light doesn't stand a chance with the Manta Sleep Mask from the Museum of Modern Art (MoMA) in New York ($35). A soft, breathable and durable design provides 100 percent blackout for a deeper sleep, and because the material is soft the mask doesn't put pressure on your eyelids or eyelashes. It's also adjustable and has removable Velcro-backed eye pads for a personalized fit.

The beauty-obsessed bestie

Help your childhood pal put her best face forward — even if it's only on Zoom — with the Complexion Resurrection Treatment Duo ($149) from Free Agent Skincare. The kit includes Flash Forward, a thermal enzymatic exfoliation treatment that resurfaces the skin with lactic acid, multifruit enzymes and a thermal warming complex, and Lightspeed, a clinical-strength vitamin C hydrating treatment serum that aims to boost collagen and reduce sunspots.

The free spirit

Reinvention is her middle name. One day she's an artist, the next an organic farmer. But no matter who she is, she's always your ride-or-die friend. Get her the wood Long-Distance Friendship Lamp for $99 from Uncommon Goods. Touch yours, and theirs emits the same glow to let them know you're thinking of them. Another gift she'll enjoy, especially in cooler months, is the Harvest Elite Slim indoor garden from AeroGarden. ($144). Grow up to six different herbs, veggies or flower varieties all year long — no sun, soil or green thumb required. The garden is perfect for a small windowsill or against the back of a kitchen counter, with a sleek stainless steel finish to go with any decor.
The home stylist

Whether you're hosting friends and family (in-person or virtually) — or you just want to get into the spirit of the season — it's never too early to get a head start on decorating your home for the holidays. Surround yourself with items that bring you joy — with a little help from AARP Rewards' special holiday collection featuring up to 27% off at top home decor brands.

Another Idea for the One Who Has Everything: Experiential Gifts


Support her mind, body and spirit with a virtual membership to Kripalu Connect ($19.99/month).