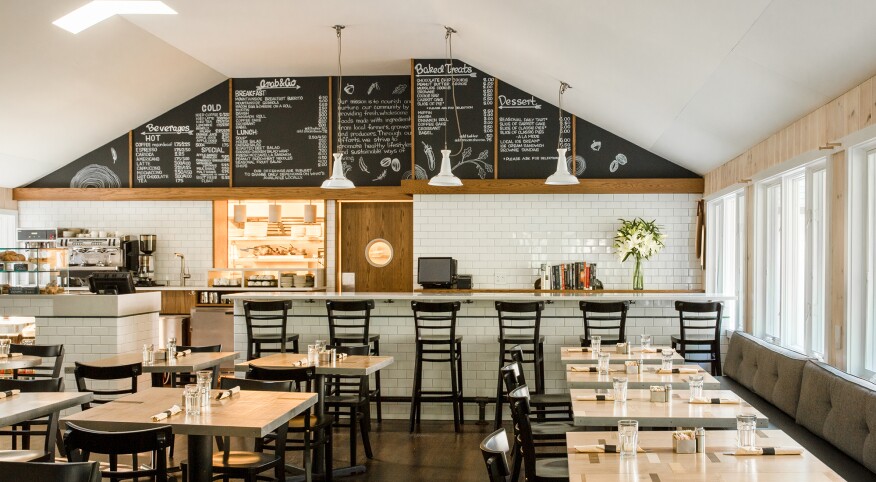 Sometimes the world feels really heavy, doesn't it? Local news, social media and even radio talk shows are filled with sadness, tragedy and all the darn politics. Constant reminders of struggle, stress and fear can weigh us down — even if we don't realize it. All too often we think (or say out loud), What is this world coming to? I don't have the answer, girlfriends, but what I do have is evidence of human goodness, and I'm so happy to share it. This is a reminder that goodness is indeed alive and well, that humans do love and care for one another, that egos do get pushed aside for the greater good and that a brief escape from the heaviness and negativity is available.

These are a few restaurants that are serving up great food, fellowship and love, just when we need it.

Gather 55

Hartford, Connecticut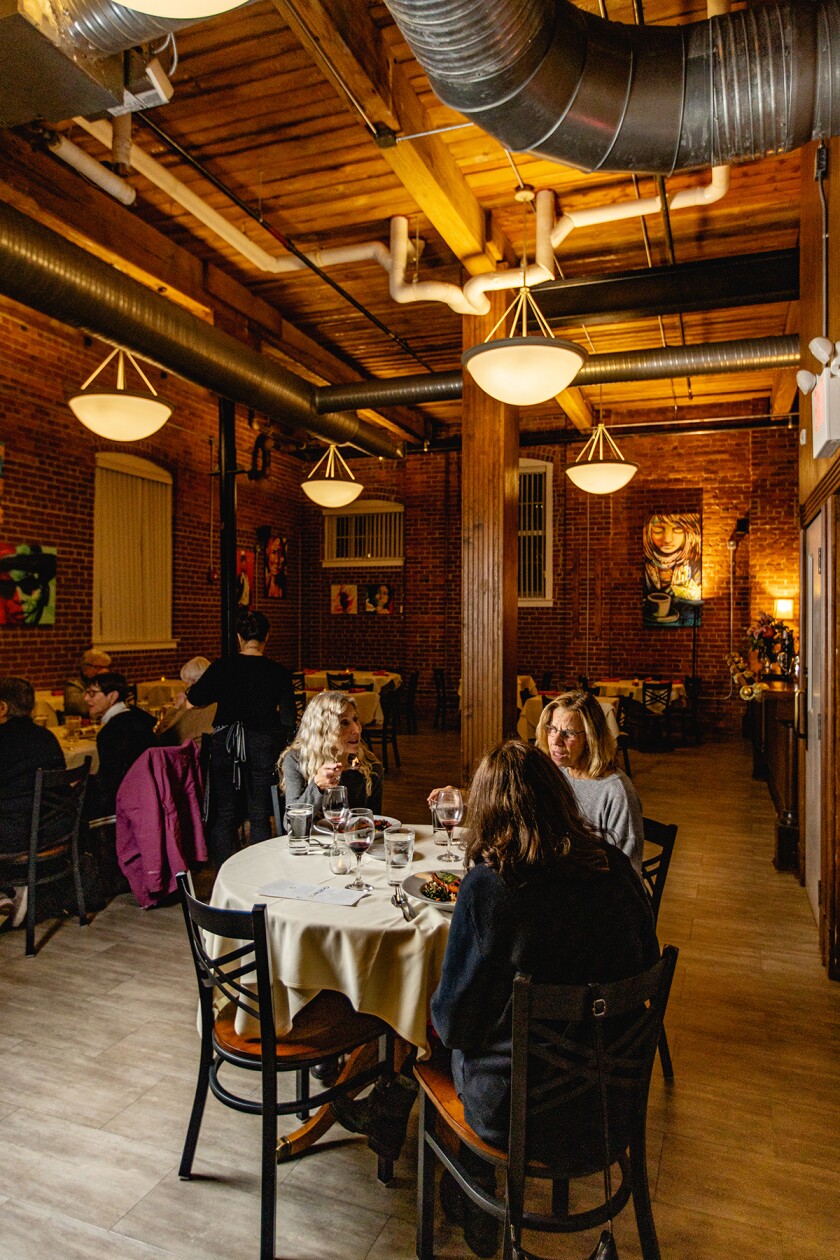 Gather 55 is a truly inclusive restaurant, where all are welcome to enjoy terrific food and service, regardless of ability to pay. It may sound too good to be true, but the restaurant has indeed established a successful model for its community. With a "pay-what-you-can" philosophy, diners can stop by for breakfast or lunch and pay what they can afford (up to full price), for meals or individual items. Those who can't meet the $2 minimum can volunteer their time with Hands on Hartford (the nonprofit that opened the restaurant) instead. Dinner service is prepared by a variety of local, renowned guest chefs and served as a three-course prix fixe menu, priced at $42 per person. Each night, Gather 55 sets aside 20 percent of its reservations for those who can't afford to pay. Molly Reynolds, manager of Gather 55, says the restaurant "is the culmination of many hearts and minds dreaming of a place that harnesses the power of delicious food to connect communities and ensure that there is a place at the table for everyone."

Mountainside Café

Falls Village, Connecticut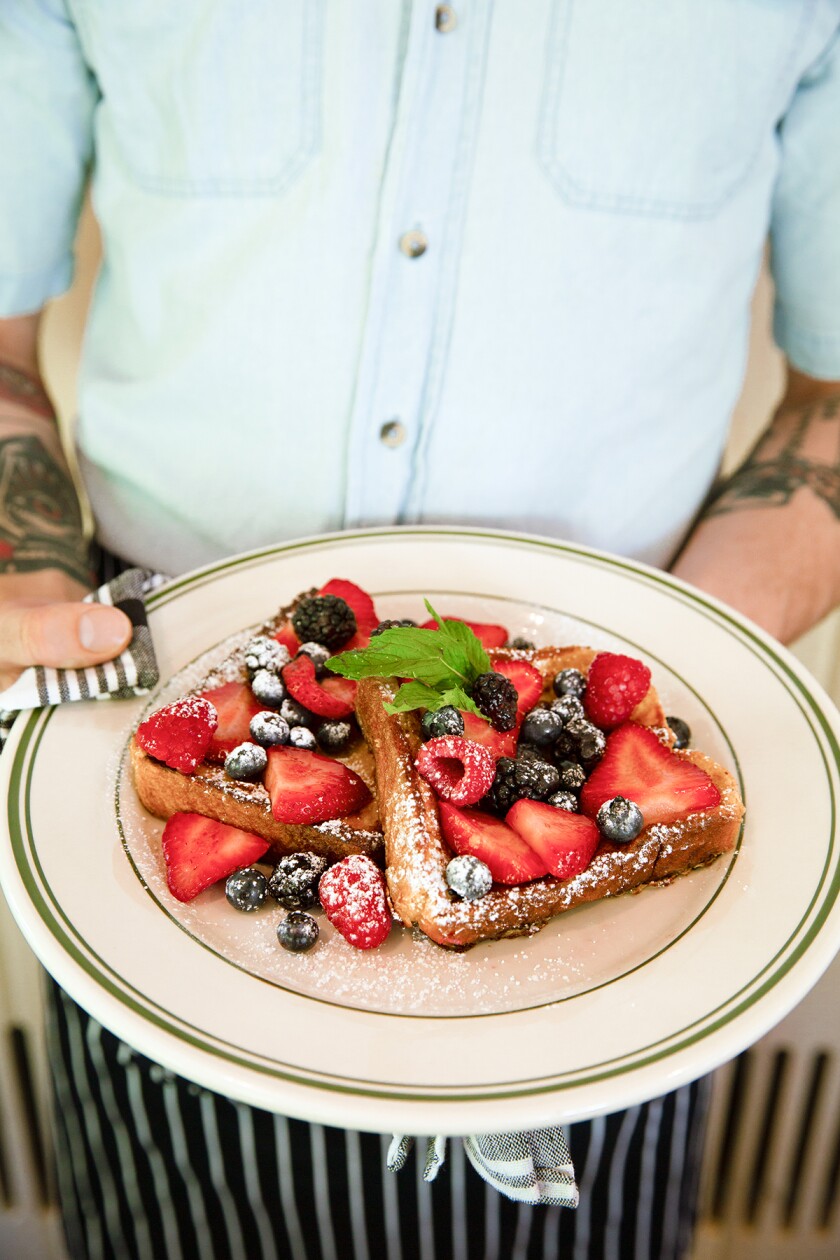 This charming café in the northwest hills of Connecticut delivers Gilmore Girls vibes with its farm-to-table menu of modern twists on classics from the breakfast menu (French Toast Breakfast Sandwich, anyone?), and burgers, wraps and salads from the lunch one. With a mission to "promote healthy lifestyles and sustainable ways of living," the café also provides safe and supportive employment for individuals in recovery from alcohol and drug abuse. Mountainside Café is associated with Mountainside Treatment Center, which offers holistic addiction treatment, from detox and inpatient services to outpatient and extended care. Those who are enrolled in extended care upon completing inpatient treatment have the opportunity to work at the café as they learn critical life skills and transition into new, healthier ways of sober living.

The Café at Thistle Farms

Nashville, Tennessee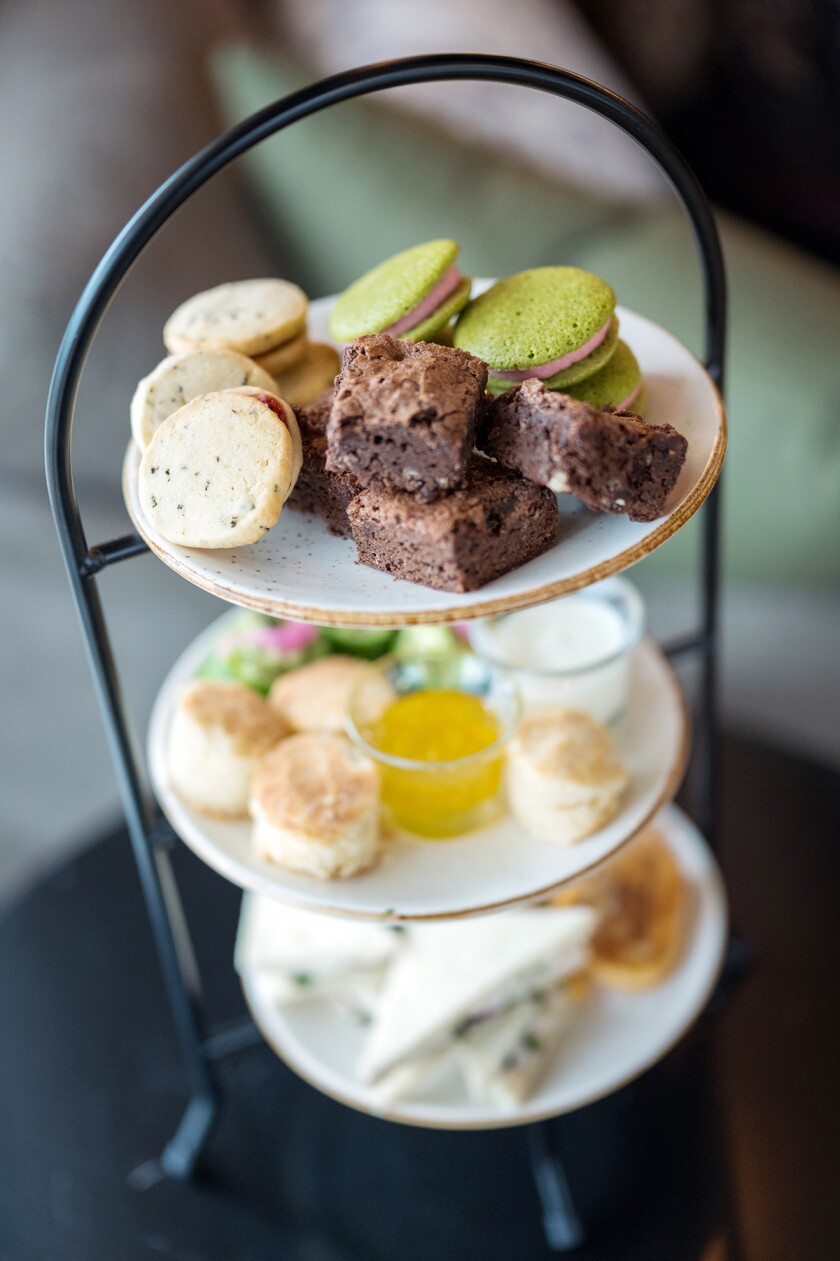 My goodness, do I love everything about this café and its simple but powerful philosophy of "Love heals." Founded in 1997 by Becca Stevens, the Thistle Farms nonprofit works tirelessly to "heal, empower and employ women survivors of trafficking, prostitution and addiction." It offers safe housing, employment (complete with benefits), therapy, financial counseling and assistance with family reunification, to help survivors start over. The café's menu includes a Brie and basil grilled-cheese sandwich, a personal-size quiche and a long list of specialty coffees and nonalcoholic drinks. Make a reservation for tea service and you'll receive one pot of specialty tea, six bites of savories and sweets, and the perfect reminder that "Love is the strongest force for change in the world." You may even bump into a familiar face, as the café has had such celebrity visitors as Kevin Bacon and Kelly Clarkson. Within the walls of Thistle Farms, you'll discover stories, sisterhood and so much love. If you won't be in Tennessee anytime soon, do yourself a favor and take a trip to the café's website — you'll feel the love and hope there too.

Starbucks

Akron, Ohio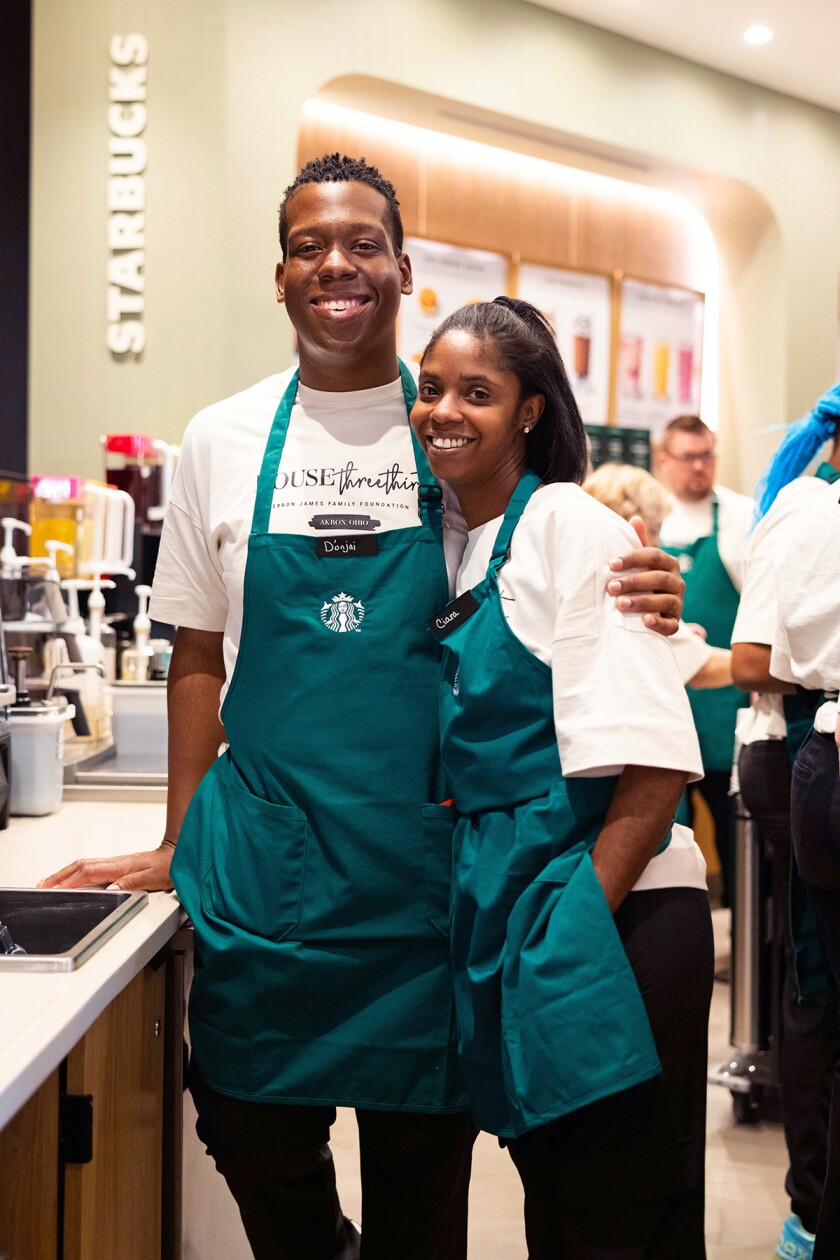 What happens when one of the NBA's greatest basketball players, LeBron James, partners with one of the best coffee franchises? They change the world, of course! James returned to his hometown — where he owns House Three Thirty, a multiuse facility that offers various services to the local community — to open a Starbucks like no other. The licensed Starbucks employs students and their families from the I Promise School. The school was founded by the LeBron James Family Foundation and is dedicated to students who are already falling behind and in danger of falling through the cracks. This unique Starbucks is sure to set these students up for success as they learn business and leadership skills, get on-the-job training and an hourly salary and receive a job-training certificate (with a focus on hospitality) upon completion of their employment. Who knew coffee and basketball paired so well? If you thought James was just a Most Valuable Player baller, think again. The work he does with his foundation is truly changing our world for the better. If you can't make it out to Akron, you can always donate online.

And there you have it — a few different slices of love. When the world feels heavy and sad, the one thing we can do is look for the good around us. You are sure to find it. And when you do, please, dear girlfriends, share it with your loved ones and find a way to pay it forward.

Do you have any restaurants like the above in your town/city? Let us know in the comments below.