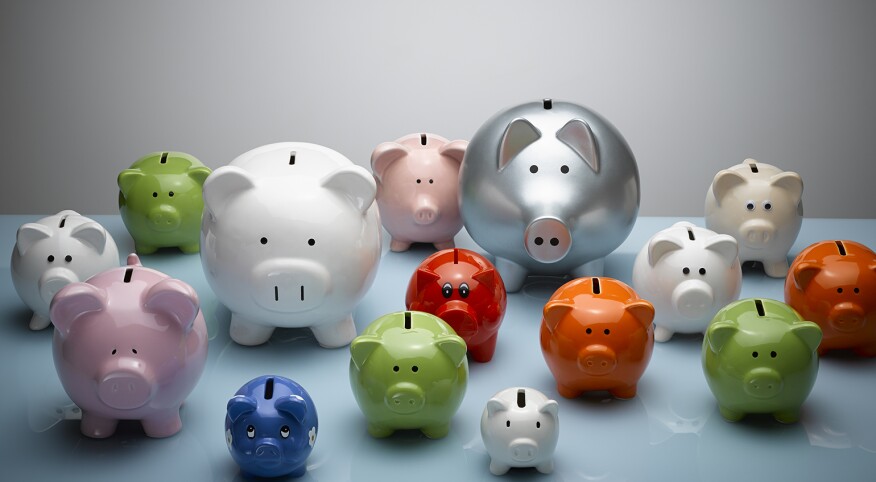 The day I was dumped, two years into a relationship I thought was leading toward marriage, I joined the club of single Gen Xers with less than $50,000 in savings. Roughly half of all single people in our generation fall under this category — lucky me, I was one of them.

Bruised, betrayed and suddenly staring at the wrong side of 40, I spent the next two months wallowing on a friend's couch in a Bridget Jones-like stupor — until one day something told me, "It's not too late." They say when the student is ready, the teacher will appear. Here are the top lessons I tapped into to rewire my mind, lifestyle and financial choices, and ultimately, to save $100,000, in just under 14 months.

1. Set your intention.
Post-breakup, all the statistics I'd previously ignored no longer seemed so far away. Like this: After 2034, Social Security may only be able to pay 79 percent of benefits, just as many Gen Xers start barreling toward retirement. I set my intention to save in the midst of sobering statistics like this.

2. Accept yourself.
I can't tell you how much money I'd wasted through the years on dermatologists … self-help workshops … life coaches … photo shoots for dating profiles (look how well that turned out). Personal trainers alone cost me $7,000 one year. Then one day I realized: Maybe, just maybe, I'm fine — and perfectly competent — just the way I am. It's cheaper than the alternative.

3. Cut your cost-of-living expenses — and keep your old car.
My Corvette-driving ex-boyfriend used to sneer at my old Toyota. Good thing I remembered this advice from financial adviser Allan Roth: You can save $1 million or more over a lifetime by buying a modest-priced car and keeping it for a decade. To rid myself of bad juju, I sold nearly all my other possessions, except my awesome dog, and rented a room (versus an apartment) — saving over $24,000 in a year.

4. Risk yourself — and take stock of your real friends.
Early on, I stumbled on this quote from Buddhist teacher Jack Kornfield: "The person who, already on the way, falls upon hard times, will not turn to friends who encourage their old self to survive — [but] rather someone who will help them risk themselves." Do your friends offer tepid encouragement? If the answer is yes, forgive them — forgive yourself — and move on. Plus, unfollow Facebook friends. Who wants to see pics of their engagement rings and vacations from your new one-room digs?

5. Embrace "good enough" — and work weekends.
I've interviewed enough C-suite executives to know you don't have to be an uber-genius to make money. By contrast, I used to work hard, but not smart, crippled by "perfection paralysis." Once I started cramming my weekends with side consulting gigs, I strove for "good enough," and saw my productivity — and earning potential — grow. Never work for free, either.

6. Make your bed — every day.
Writer Flannery O'Connor said, "Routine is a condition of survival." I bought a daily planner. I prayed. I also took advice from unlikely places, like the Navy SEAL who said in a famous speech: "If, by chance, you have a miserable day, you will come home to a bed that is made — that you made — and a made bed gives you encouragement that tomorrow will be better." So I made my bed. Every. Single. Day.

7. Get in where the growth is happening.
For the longest time, I knew nothing about the stock market, and then feared investing after the 2008 financial crisis. Now I take the long view: From 1980 to 2016, average wages rose just 14 percent, w¬¬hile the S&P grew by 502 percent. I got in the game. Plus, I discovered the magic of compound interest — and here's the crazy part: Once you see how front-loading your savings can pay off, you'll be more glued to nifty calculators like this than your OkCupid account.

8. Set up automatic savings transfers.
It's never easy to part with money. Setting up automatic transfers made it easier for me to max out my 401(k) contribution and contribute to a Roth IRA, too. (If you've exceeded the yearly Roth income limit, consider a back-door conversion.) On the flip side, I disabled all automatic payments. Plus, I canceled all automatic subscriptions, like my gym membership and Pandora (I can live through the commercials).

9. Maximize deduction opportunities.
After all these years of simple conversations, my accountant and I are finally talking to each other in ways I never dreamed possible. The tax code says you can deduct expenses that are "reasonable and necessary." Whether your business is a sole proprietorship, partnership or corporation, are you using all the tools you can to maximize your income and reduce your tax liability? Not only did I keep a close tally on expenses related to business operations, such as phone, internet and office supplies, I charged all purchases on a credit card that generates a detailed end-of-year summary — handy come tax season. I also discuss with my accountant the role various tax-deferred employer-provided retirement plans can play in planning for the future.

It goes without saying, pay down your debt first. The day I reached my $100,000 goal, it wasn't just the money I gained; it was the knowledge of what I could achieve. I still had a long way to go, but reports say Gen X is set to see the biggest increase in share of national wealth, growing to nearly 31 percent by 2030. And from where I'm sitting — behind the wheel of my old Toyota — the road ahead looks a whole lot brighter.