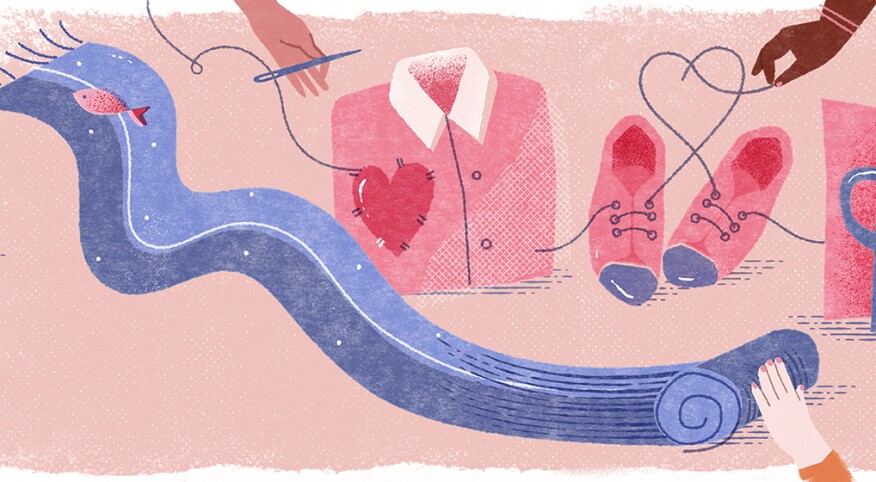 You probably know that donating items you no longer want or need (known as an "in-kind gift") can be a great way of supporting a local nonprofit and maybe get you a nice tax deduction to boot. But you may not know there are simple steps you can take before going through your belongings that will minimize the organization's processing time and maximize your gifts' utility.

Let's say you plan to drop off two (clean) trash bags and an old suitcase of old shorts, used sweaters and a few pairs sneakers. Regardless of the nonprofit's size, human beings must sort through those items before they can be offered to a client. Each nonprofit has specific mission-based needs; disposing of items they can't use diverts time and money from providing the services you're trying to support.

Especially toward the end of the tax year, the volume of donations a group receives can be overwhelming. Thus, the more care you take on your end of the gift, the more effective it will be for both the nonprofit and its clients.

Here are a few guidelines to consider as you fill those bags.

Think dignity, especially when giving clothing

Let's consign the old expression "beggars can't be choosers" to history's dumpster, along with the thinking behind it. People seeking help from nonprofits are taking positive steps to improve their circumstances, not begging for handouts. And perhaps more importantly, challenging circumstances — homelessness or financial challenges — do not erase the humanity of the person enduring them. So, when you decide to offer your clothing for someone else's use, don't give clothing that you know is hopelessly out of style. If you wouldn't wear padded shoulders or leg warmers, chances are that no one else wants to either. When you offer support, grab the chance to give dignity as well.

Assume your group cannot clean or repair your items

Before I worked for nonprofits, I erred on the side of including damaged items: "Well, it's a very warm jacket, maybe they can fix the zipper." Or "This rug is a bit dusty, but otherwise it's in great shape." With very few exceptions (actually, zero spring to mind), nonprofits do not have the staff time (or skills) to repair or restore items. Those items will burden — not help — the nonprofit.

Be mindful of how you pack your items

Plastic bags can rip. The bottom of a carton can give way. When items tumble to the ground (or even if they're not side-by-side in your box) things that come in pairs can easily get separated. So, tie the shoelaces of one shoe to its mate, or put a rubber band around the pair. Tuck one mitten well into the other, and do the same for socks. That way, they'll stay together if your bag spills.

If you plan to donate breakable items, of course, make sure they are safely wrapped.

More tips on being a good donor

Label your box or bag: Where possible, facilitate staffers' triage!

Especially for larger organizations, content indications like "women's clothing, spring" or "children's books" can save sorting time. Your Sharpied note on the outside of a box could be a boon to the people getting the items to the correct part of a warehouse. And if your items are fragile, make that label bright and clear! Especially for small organizations, think seasonal. Nonprofits watch their budgets, and many operate in tight quarters. They may not have the space to store items that they nonetheless could use. Easy fix: Bring warm coats in early fall and hold on to those clean shorts until springtime.

A note on donating food: The world of food labeling ("sell by," "best by," "use by") can be deeply confusing. Generally, "sell by" is a store inventory label, "best by" indicates an upcoming decline in quality, and "use by" is a safety measure. But your nonprofit's staff or clients may not parse the differences and may feel safer tossing the items, rather than risking food-borne illness. Best to check the labels yourself, rather assuming the nonprofit will. As with clothing, if you wouldn't use it, probably no one else wants to either.

By far the most helpful tip: Check your nonprofit's website. Organizations that accept in-kind gifts know exactly what they and their clients need or want. Most post wish lists on their websites. Have an item to give that isn't listed? Take a moment to email or call. Your time will save them time, making your gift the most effective possible!

Where do you typically donate your clothes and other items? Let us know in the comments below.