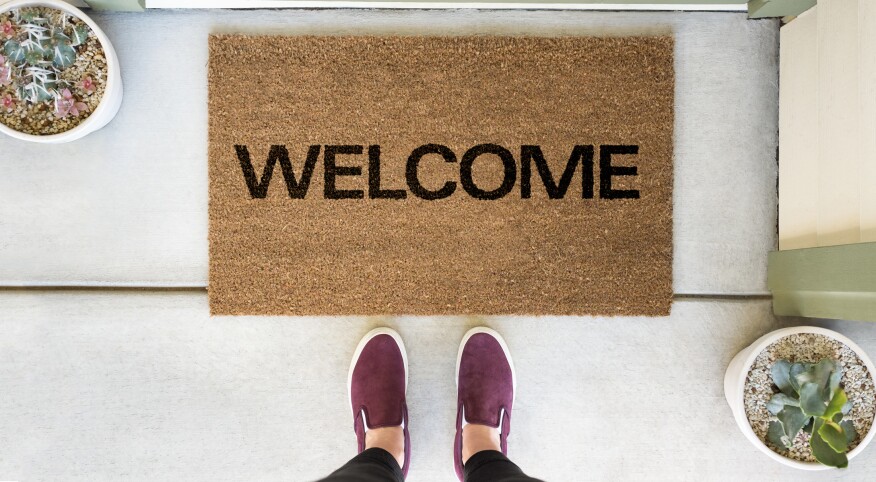 My Texan girlfriend Paulina is one smart woman. She has demonstrated how to parlay their home investment into disposable income for her family of four. Five years ago, she listed their Austin home on the popular short-term home-rental site Vacation Rental By Owner (VRBO), and her efforts have paid off.

You can list your home for rent not only through VRBO, but also through Airbnb or HomeAway vacation rental marketplaces. But you need to know what you're doing.

To be successful, Paulina says that first of all it's important to get comfortable with having people use your home. Get excited, she told me in her cheery way. "Appreciate that you're essentially practicing hospitality!"

Curious? Here are Paulina's tips for getting your home ready to rent.

1. Setup: "It's a lot of work to start, to learn the VRBO system (or whatever platform you choose) and to get registered with your city and state," says Paulina. She has chosen to keep her price consistent year-round, and suggests marking your calendar six to 12 months in advance to increase your prospects for those booking well ahead of time.

2. Decorator's eye: Paulina has an eye for space and décor — but if you don't, she recommends "[b]ring[ing] in a friend with a good eye or a neutral party," like a home stager used by Realtors.

3. Determine what type of guest you're targeting: Paulina's home sleeps 8-10 guests, and she wants to attract multigenerational family gatherings. She requests reviews from this profile in hopes that by populating her listing with her preferred demographic, it will attract more of the same.

4. Communication: When a reservation is made, she reaches out often, inviting questions and concerns. The day of check-in, Paulina touches base to make sure guests have arrived safely and are easily finding everything. Though it's not necessary, she offers her personal cell phone number as a gesture of goodwill, to better be at guests' beck and call. Rarely will guests pepper her with questions, but when they do, Paulina says, "[i]t's the cost to doing business" and is worth it.

5. Arrival day: While housekeeping performs a thorough cleaning, Paulina follows her established system, including transferring the contents of her refrigerator to one in her garage, cleaning out the first drawer "everywhere" for guests' use, clearing out half of every closet, sweeping the deck and watering plants. Areas tied off with ribbon designate private areas, sheets hide personal clothing in closets, and white towels cover personal effects in drawers. Paulina puts away a couple of cherished, high-end pots; otherwise, she gives guests free rein of her "chef's kitchen," allowing use of her spice cabinet and condiments, left behind in the refrigerator door.

6. Arrival instructions: A short, handwritten welcome in a prominent place with high-priority notes will get guests' attention immediately. She suggests leaving laminated informative one-pagers around key areas — such as the TV, laundry and kitchen — rather than compiling instructions in one comprehensive notebook.
Guests are more likely to see the one-page notes and refer to them.

7. Keep neighbors happy: Paulina's neighbors are sensitive to additional cars parked in the neighborhood, so she attaches a parking diagram on the garage door titled, "Don't get towed!" She says, "Short-term renting shouldn't in any way be detrimental to my neighbors. This is my responsibility."

8. Guest-oriented: Paulina invites guests to use her entire home, including bikes. "I ask myself, 'What would I want?' and then do this for my guests." Everything guests handle should be nice: specialty soaps, matching hangers, fresh towels, a variety of pillows and 100 percent cotton sheets (minimum 400-count). She's moving toward all-white linens. "White sheets make you feel like you're not staying in someone else's home. Feels more like a hotel."

Kitchenware should match and be in like-new condition ("[a]bsolutely no chips!"), but needn't be pricey because things will break and disappear. Paulina finds that silverware and glassware require replacing most often. She keeps her eyes open for glassware deals at TJ Maxx, for example, and watches garage sales for silverware sets, so long as they are complete and attractive.

9. Establish trustworthy friends: Paulina admits, "There are lots of points of trust, for sure." A reliable housekeeper is key. "They come and go all the time when I'm not there." She depends on them to keep rooms staged per her instructions for incoming guests. Additionally, it's essential to identify a dependable plumber and a neighbor who can be your eyes and ears. For mowing and trash duties, enlist the help of a conscientious neighbor kid.

10. Payoff: "Think of this as a part-time job. It won't work if you don't put in the effort," Paulina says. To help scale earning expectations, consider where you live and how often you plan to be out of town. When you're gone, capitalize on your home's vacancy, especially weekends, Paulina says. Profits will fluctuate year to year. Paulina's top year brought in 15K. "Short-term rental has helped us pay for normal things." With older teens, costs crop up on all predictable sides and those squirrelly spaces in between. Renting out her house helps her family more comfortably bridge the gaps.