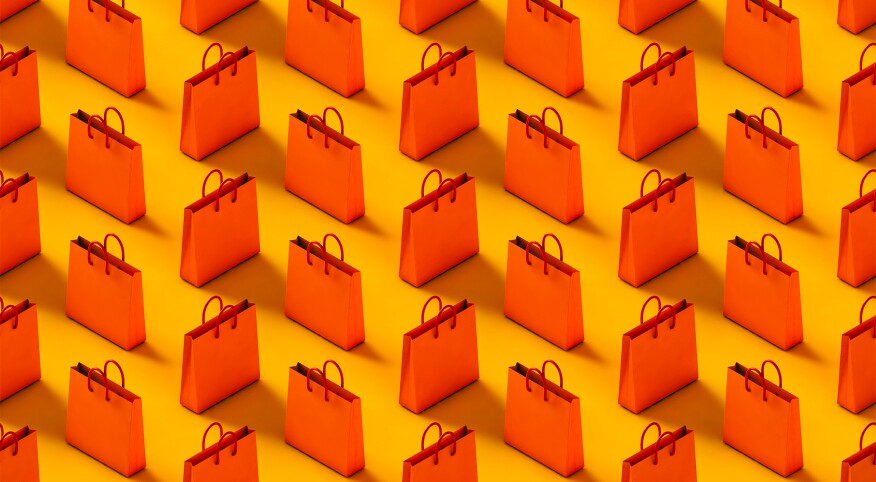 What's the opposite of The Princess and the Pea? Is it The Pathetic 20-Something Girl and the Pullout Sofa? I was the latter for two long years in my shoebox-size New York City studio apartment. So, you can imagine my happiness — and, frankly, pure relief — when I could afford to move and finally buy my very first bed. This was back in the fall of 2000, and I still recall dragging my new roommate to a fluorescent-lit showroom close to our neighborhood and picking a mattress in under 10 minutes. "Don't you want to test a few more?" she asked. "Nope!" I said. "If it's rectangular and freestanding, I'm sold." I plunked down my Visa and called it a day.

For the next 21 years, that nondescript queen-size mattress was rock-bottom on my priority list. I changed boyfriends, apartments, jobs. I even made a point to switch to a fancy bedframe in 2015. But my eyes glazed over during every single cheesy mattress TV commercial. There was nothing sexy about purchasing a mattress, even though I was literally having sex on it. There was nothing pressing about purchasing a new mattress, even though I was literally pressing my body on it and waking up exhausted.

Only after my slightly horrified friend sent me her generous discount code for a luxury mattress did I reluctantly buy a new one. Now that I've slept on my new bed for a few months, I can confirm a couple of things:

1. I am a moron for waiting so long to upgrade.

2. Investing in a good mattress is the single-most important splurge a woman can make in her 40s.

Put it this way: Are you carrying that chic designer purse for, like, eight hours a day, every day? Does an exotic vacation hold up for years? Does a refrigerator that manufactures four different shapes of ice ease your physical pain? Exactly. In fact, you don't even have to schlep to a showroom anymore, as many mattresses are now available online with extended home trials and money-back guarantees. So here's my pitch to you, and I swear I have no financial stake in any mattress company.

First, let me remind you of the big picture. The average person spends a third of their life in bed. But not necessarily asleep, mind you: If you're tossing and turning like a hamburger on a barbecue grill and waking up feeling like you didn't sleep a wink, it could be because you're lying on a mattress night after night that's loooooong past its useful and beneficial sell-by date. This alone can prevent you from reaching the deep rapid eye movement — or REM — stage of sleep, which is crucial for restoring energy.

Middle-aged women have it especially tough after dark. The Centers for Disease Control and Prevention recently reported that close to 20 percent of all women ages 40 to 59 have trouble falling asleep on four or more nights, and 56 percent typically get less than seven hours of sleep a night. Call it the downside of changing estrogen levels, which can lead to unsettling night sweats or 4 a.m. anxiety and depression. A new mattress can't solve these problems, but putting a solid foundation under you can keep you physically cool and relaxed.

The Saatva Classic Mattress (saatva.com) has a breathable organic cotton cover and dual-coil design that allows more airflow. The Leesa Legend Mattress (leesa.com) uses organic cotton and merino wool in its top layer to wick away moisture while you sleep.

Meanwhile, the Casper Wave Hybrid Snow Mattress (casper.com) infuses breathable fabric in its QuickCool cover to collect and move heat off your body, and features HeatDelete bands to help maintain your ideal sleep temperature all night.

Another charming side effect of aging? Waking up and feeling like a crash test dummy. I used to write off the aches and pains in my back and shoulders as the result of skipping a stretch after a run or Peloton ride, never once considering that maybe my 20-year-old mattress was a factor. But the right mattress can provide support to your spine and correctly align all your joints, no matter your sleeping position.

I have a friend who swears by the Nectar Memory Foam Mattress (nectarsleep.com), which features 3 inches of gel memory foam in its "comfort layer" and 2 inches of adjusting foam in its "support layer" to give you head-to-toe pressure relief. I've also heard good things on my Facebook feed about the Airweave Mattress Advanced (airweave.com): It is super-lightweight and easily rotatable with three firmness settings, and uses its "airfiber technology" instead of foam or coils to help maintain the body's posture.

Personally, I noticed the change immediately as I practically sprung out of the bed in the morning. And trust me, it wasn't because I was super-stoked to start my workday.

Now let's talk about sex (baby). You're not doing yourself or your partner any favors with a sinking or sagging mattress. A highly durable bed that provides a good bounce and can handle movements can do wonders for those late-night romps. And don't forget that couples who rest together are best together (at least that's what my married friends tell me).

Per The Sleep Foundation, older mattresses tend to transfer more motion from one side of the bed to the other. (Read: A sleeping partner changing positions can disrupt your sleep.) To help alleviate this issue on a memory foam, try the super-bouncy Avocado Latex Mattress (avocadogreenmattress.com), which delivers 9 inches of motion isolation to provide firm support. The WinkBed Hybrid (winkbeds.com) is made from a supportive base of pocketed coils that spring back against your movements, also enabling effortless changes in position during sleep and sex.

I never realized any of the above was a big deal — let alone worthy writing material — until those delivery men lifted my retro mattress off my frame and replaced it with my new creamy-colored cushion. Now I'm actually excited to crawl into my bed at night, and not necessarily due to it bringing my long day to a close but because I have the potential to get a good night's sleep in an opulent mattress that was worth every penny. Now that's a fairy tale.