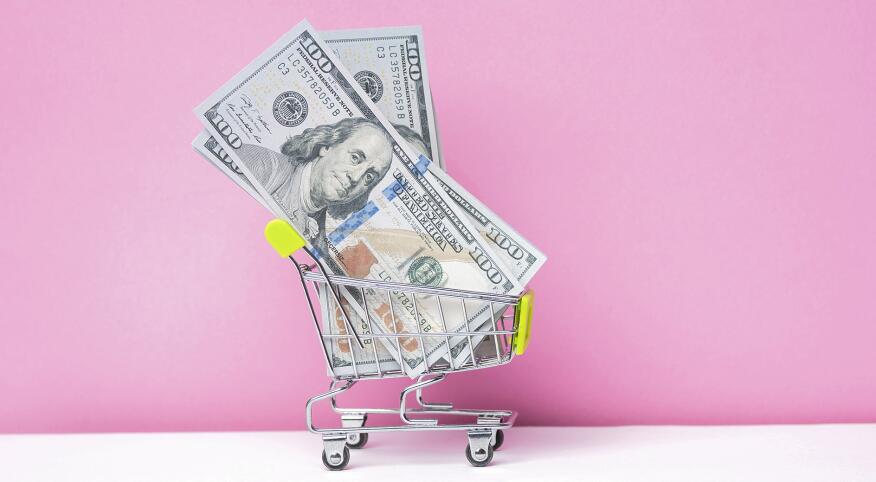 We are all feeling the inflation blues. Prices are rising, especially gas and food. Earlier this year, CNN reported the 11.4 percent increase we've seen over the last year is the highest jump in food prices since May 1979.

It's not just eggs, milk and bread. While those items had double-digit jumps, according to CNN, "Overall, grocery prices jumped 13.5 percent, and restaurant menu prices increased 8 percent."

While we can't control the prices at the supermarkets and restaurants, we can do a few things to help cut our monthly food costs. Some of these tips may take a bit more time and effort, but the savings at the end of the month are worth it.


Shop around for a grocery store.

You may have a favorite grocery store where you have memorized the layout, and they always have plenty of your favorite apples. However, taking a bit of time to compare can save you a lot more than you may think. Supermarkets such as Aldi, Trader Joe's, Market Basket, Wegmans, Costco, Dollar Tree, Sam's Club and HEB have been named the best grocery stores with the best discounts, according to AOL.
Even if it takes a bit of a drive, these grocery stores are worth the trip. Stocking up on pantry essentials and items you can freeze will lower your monthly costs.


Pay attention to unit price.
While browsing the shelves, you will notice a smaller bag or box of pasta is cheaper. However, make sure to check the unit price. You usually get more for your money if you buy in bulk.


Consider downloading your grocery store app.

A lot of times, grocery stores have great coupons you can virtually clip as well as monthly specials. Some offer savings if you spend a certain amount. You can also browse their special of the week as a guide for meal planning.

Switch to store brands when you can.
Many store brands are made by the same company as your favorite name brand and are cheaper. If you still aren't convinced, read the back of the box and check the ingredients. Chances are they're the same, and you won't be able to tell the difference.


Meal plan and make a list.
Meal planning becomes a lot easier after you get into the habit of doing it. Make a list of meals for the week, then a list of ingredients you need. (Be sure to look in your fridge, freezer and pantry for items you may already have so you can avoid overbuying.) Trying to stick to your list is essential and can help prevent you from getting off track.


Create more than one meal with ingredients that are on sale.
If you plan on making meatballs because ground beef is on special, consider buying a little extra for a taco night. If fresh blueberries are on sale, get some to freeze for smoothies.


Frozen fish, fruit, vegetables and meat are always a bit cheaper. Stocking your freezer with these items can save you quite a bit throughout the month.


A meal of meat, starch and a vegetable is healthy, filling and easier to prepare than a meat lasagna. Rice, potatoes and pasta are inexpensive and have a long shelf life. Roasting a frozen vegetable in the oven with olive oil tastes just as good as fresh.


Consider downloading Ibotta.
The Ibotta app is a great way to save money on food. Simply download it to your phone, add offers you will use to your account, then scan your receipt. You get cash back on things you buy without using coupons.


Doing this can help you save money, because you will have something you can throw in the oven and resist the temptation to eat out. This comes in handy on those busy evenings when everyone is hungry and you aren't sure what to make.


Check out your local farmers market.
Local farmers markets aren't only fresh and delicious; you may find their fruits and vegetables are cheaper than at the grocery store.


Reevaluate the items you are spending money on.

Do you spend quite a bit each month on bottles of water? Invest in water bottles. If you spend on cereal, cookies or meal replacement bars, consider looking for recipes to make at home for a fraction of the cost. Instead of buying pre-cut fruit and veggies, do it yourself. Things like pre-shredded cheese are also more expensive than a block of cheese.
How do you try to save money on groceries? Share your own tips in the comments below.