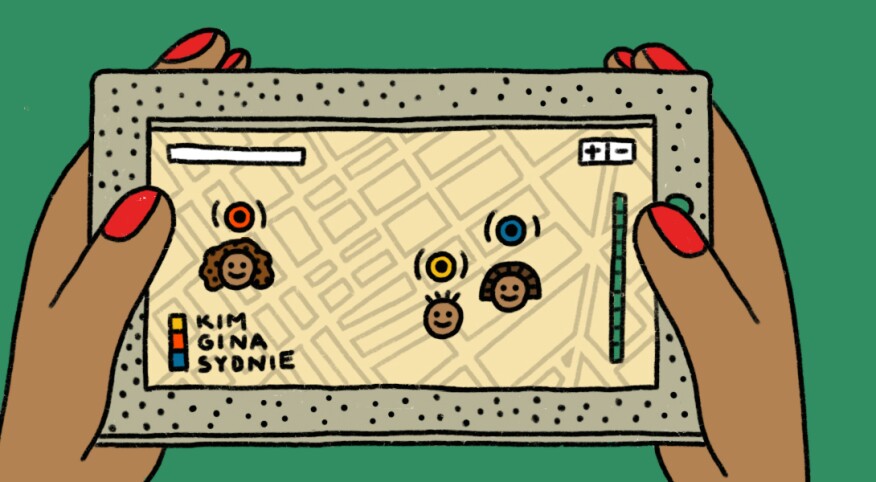 Jill Curtin's four children aren't usually home, but they're still keeping her very busy.

She has tracking devices so she can see where each of her children, age 12 to 17, is at every moment — and between looking at their locations and checking their social media accounts (she has all their passwords), she's aware of their every virtual and literal move.

"My kids don't like me checking, but I don't care," says the Illinois stay-at-home mother.

According to a 2016 Pew Research survey, 61 percent of parents with kids age 13 to 17 check the websites that their teens visit; 60 percent check their social media; and 48 percent check their phone calls and texts. Another 16 percent track their teens' location.

Passwords aren't private, either. About half of parents know the password to their teen's email, and 35 percent know the password to at least one of their social media accounts.

But should they?

As children get older, parents need to increase the amount of privacy given, while still monitoring what's going on (a tricky balancing act to say the least), says Kelsey Torgerson, a St. Louis-based licensed clinical social worker who specializes in kids and anxiety.

"We need to teach our teenagers increased independence, and part of this involves increased responsibility and less checking in," Torgerson says.

One way to do this is by having a family conversation and allowing your kids to make suggestions about the rules. Often, Torgerson says, kids and teens will propose stricter rules than parents may have considered.

That doesn't mean that they'll be happy about them, though.

It's complicated by the weakening parent-teen relationships that typically happen at this point — and by the fact that teenagers naturally want to separate from their parents, demanding more privacy in every aspect of their lives.

Whether you're checking their phone once a month or once a day, your child will most likely see it as an invasion of their privacy, says Fern Weis, a New Jersey-based parent coach and educator.

To make this less of a fight, don't track them secretly, though it's tempting to do this to avoid confrontation. If you want your children to be truthful, you must be truthful, so let them know that you placed a tracker on their phone, or tell them that you plan on checking their social media accounts, Weis says.

"Your kids will resent the tracking device no matter what — but be upfront about it so the lie doesn't become an issue, too," she says.

In order to make them less resentful, parents can explain that they're doing this to protect them, rather than trying to invade their privacy, says GinaMarie Guarino, a licensed mental health counselor in New York.

In one situation, Curtin — the mom of four — was able to curb an inappropriate scenario because she was tracking her children's phones.

"It was a post from a friend that I thought was something that a 13-year-old should not see, so I talked to their parents and I talked to my own children about why it was inappropriate," Curtin says.

For her, all that monitoring is totally worth it. And she has no plans to stop anytime soon.