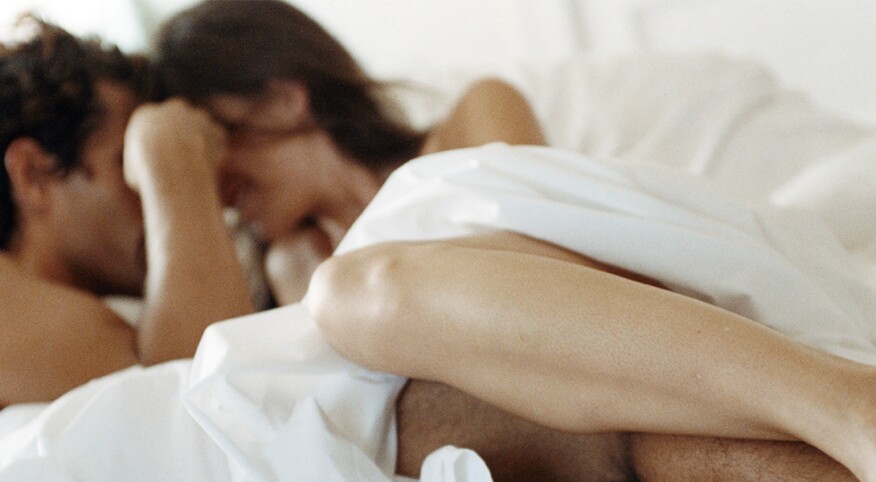 Men are from Mars, women are from Venus. It's been 25 years since John Gray wrote his mega-selling relationship guide, and we're still wondering what on Earth is going on inside each other's heads. Say, for example, sex. Especially sex. Thanks to rampant longstanding misconceptions, even a guy who's been coupled up for years doesn't necessarily grasp the ins and outs of the bed, bath and beyond. Time to get him up to speed.

1. Remember the Romance

Women don't need the moon and the stars — but a few flowers can go a long way. After an exhausting day, it's all too easy to change into a comfy nightgown and start zzz-ing. Small thoughtful gestures like a lighting a few candles, drawing a bubble bath or putting on a new John Legend-heavy Spotify playlist can be an instant mood changer. Think of it as foreplay before the foreplay. Speaking of: Kissing before sex is a must. Every. Single. Time.

2. Women Get Better with Age

It's true. There's research and everything. Due to spiked testosterone production, women in their 40s have an increased sex drive compared with their younger counterparts. (Meanwhile, men's libidos peak in their teens, then stay steady for the rest of their lives. Tee-hee.) So while guys may be tempted to hook up with some blond millennial (shudder), they need to be reminded that their partner brings more experience and lust to the bedroom.

3. Christian Grey Is an Action Hero

Forget the Red Room of Pain. No woman has the time or pain threshold for all those whips. (Though toys can be fun.) The real reason why the brooding billionaire in Fifty Shades of Grey is the ultimate fantasy? He caters. Women take care of kids, run households and hold down jobs. It's taxing. Sometimes we just want a partner to be in control and run the show. Christian may be a brooding jerk, but at least he lives for serving the opposite sex. That's hot.

4. Go Downtown

For men, it's a mystery that ranks right up there with the Bermuda Triangle. But understanding a woman's vajayjay (hey, Shonda Rhimes!) is essential to a healthy sex life. If a guy is well-versed down there, the benefits will quickly follow. For starters: While up to 75 percent of women don't reach an orgasm with regular intercourse, they're more likely to get going via oral. And psst … the G-spot isn't actually a spot; it's an entire area that varies from woman to woman.

5. Say Something!

Though many couples can dish on anything and everything (including the kitchen sink), the most intimate topic of all can be the most intimidating. Blame it on a fear of rejection or embarrassment. But clear communication — i.e., talking and listening — can be the biggest difference-maker. (According to a 2011 study, only 9 percent of couples who can't comfortably talk about sex say they're satisfied.) Be kind, positive, patient and accommodating. After all, different strokes for different folks.