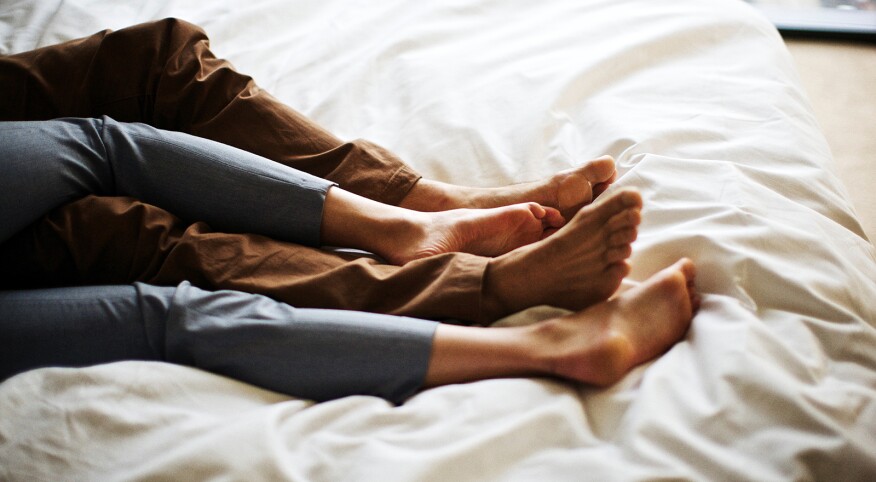 The minute we plunked down the deposit, my husband and I started the countdown.

With all three of our kids going to sleepaway camp for the first time, it could only mean one thing: Crazy! Hot! Sex!

I'd heard other couples talk about making the most of those precious five weeks in the summer, the return to marriage before kids. Vacationing in Italy, walking around the house in the nude, having sex on the coffee table, drinking wine at 2 p.m. on a Sunday .... This would be our adults-only Summer to Remember.

But by the time we got home from camp drop-off, the emotional goodbyes and the stress from the bumper-to-bumper drive back from the Poconos killed any hope of an early-evening quickie, let alone dinner out or even Game of Thrones in the living room with the volume turned up.

The next few days were filled with doctor appointments, meetings with our accountant and negotiations with a contractor — all the stuff we had put off until we had a nice stretch of childless free time.

Before we knew it, two weeks had passed and no one had done anything naked but shower.

One day the camp called to tell us our youngest had a stomach bug, and the 24 hours of back and forth phone calls and endless debate to pick up or not pick up put us behind on our work and meeting schedules. Then came visiting day, which called for three days of shopping and prepping for the drive back up to camp on the hottest day of the summer. When we got home, we discovered the bedroom air conditioner was dead, and we spent the next several hours dealing with a repair while the sweat pooled around the perimeter of my mom jeans. (Just kidding! I would never.)

After three weeks of wasted opportunity, my husband and I finally found a moment to go to dinner. We felt like teenagers on our first date as we tried to force conversation over gourmet pizza and cocktails.

We both knew what was coming. It was finally the moment to have that glorious, uninterrupted, unplanned sex — scheduled just in time to save our Summer to Remember.

Needless to say, by the time we hit the bedroom, the pressure to perform was just too much for both of us. We ended up cuddling on the couch while scanning the camp website for photos of our kids having a relaxing, fun summer, enjoying freedom from their parents.

We never did walk around the house naked, and the coffee table has not been used for any unintended purposes. But we realized how much we missed each other. Five summer weeks is not enough time to preserve intimacy in a 20-year marriage. You have to create opportunities and make time for each other, even when the kids are around.

And this year, we'll start planning our spontaneous summer sex in November.