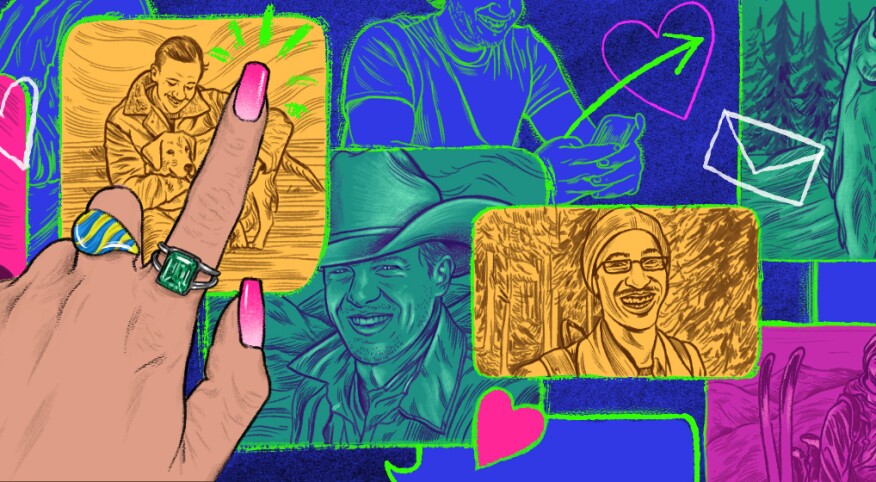 As a divorced woman who will be turning 47 in a few short months, I recently have gotten back into online dating. There is always that little voice in my head telling me I am too old for this business and I should meet someone organically. Then, I remember online dating gives me more control over whom I chat with and go out with; plus, you are never too old to do anything.

If you are a Gen Xer and dating for the first time in decades, it can be intimidating at first to put yourself out there in this way. However, it's like anything else: The more you do it, the better you get at it. Consider these reasons to explore online dating.

1. It's a great way to get to know people you might not meet otherwise.

I recently met a man who went to the same college as I did and graduated five years before me. I probably never would have encountered him in real life. If I had seen him at the dog park — and though he was attractive — it would have been harder for me to approach him. It also would have taken more time to find out we attended the same college.

Even if you don't find your match online, every new person you meet knows other people. I have a friend who went on a date with a Tinder match. She didn't really feel the sparks fly, but when he asked her to join him at a local basketball game with some of his friends, she decided to give it another try. It was clear she and her Tinder man weren't a match, but she ended up talking to one of his friends all evening — and the two of them have been together for two years.

2. It takes a lot of the guessing out of things.

Yes, people can fib or flat out lie online, but they can do that in person too. I really like online dating because it gives you a chance to chat about what you are looking for before you actually meet. For a lot of people, it's easier to sort those details out online instead of talking face-to-face. You feel more confident in asking questions when you are protected by a screen, and I don't think there's anything wrong with that.

3. Later in life (especially after a divorce), you are in tune with what you want and your dealbreakers.

Exchanging messages to find out about someone's lifestyle, as well as what they are looking for, is a good way to accelerate things. I have found that when I see a red flag — or perhaps something that makes me uncomfortable online or while we are messaging — it's always more evident when I meet them in person that we aren't right for each other. So, if your intuition is telling you something while messaging, ask them about it. Listen to your inner voice. Mine has never failed me.

4. Everyone is doing it.

It's easy to tell yourself online dating is only for the younger crowd, but it isn't. There are people of all ages online looking for everything from friendship to a serious relationship. There are some great sites like Silver Singles for adults 50-plus. If your faith is really important to you, Christian Mingle is a good way to meet like-minded folks. If you don't want to get a bunch of random messages, Bumble is convenient because women send the first message to get the conversation going. Facebook dating is another way to meet people in your area, as well as being simple to set up and free.

5. You can fit dating in when you have time.

I like the fact I am able to see an interesting profile or someone who appeals to me, and then I can hold the thought and go back when I have more time to chat. In the real world, you might see someone who looks interesting in the grocery store and you aren't sure if they are even single. And, of course, if you don't approach them you may never see them again.

6. You can set your preferences.

Maybe you want to date someone who lives in your town. Perhaps a long-distance relationship is all you need right now. If things like height, education and hobbies are a priority to you, a lot of online sites spell it all out. You can set your preferences so you are shown only people in a certain area or of a certain age. The option to put in your bio exactly what you are looking for is another surefire way to get closer to finding a match. For example, I do not like camping and I'm not a big drinker, so I say that in my bio. I wouldn't match well with an outdoorsman who likes to go to the bar a lot. This way, I'm not wasting anyone's time.

If you've been thinking about delving into the online dating waters, I can't recommend it enough. (I have a number of friends who have met their second husbands on dating sites, and they are unbelievably happy.) You can be sure that everyone is nervous about putting themselves out there online. It can feel intimidating if you think of it as a way to meet someone, so just get a coffee, chat and take the pressure off. Relax. Enjoy. Have fun.