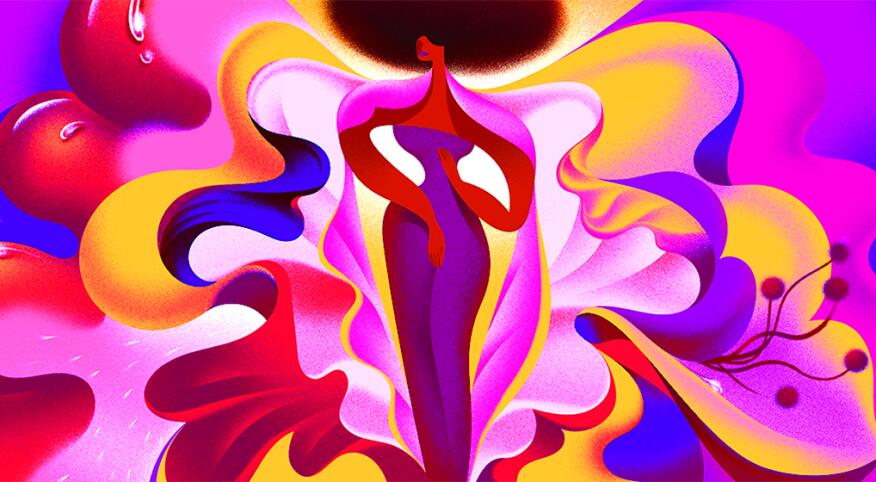 I am well into this thing called midlife, and I finally feel sexually liberated and willing to try new and exciting things with my partner. I am aware that all too soon my sexual prime will be over, and I just may be rocking myself back and forth in a chair (hopefully on a porch with an ocean view) remembering the good old days when I had enough energy — and self-lubrication — to enjoy a healthy, active lifestyle. The time to experiment is now, friends, and I don't plan on letting it escape me without thrill, excitement and a little boundary-pushing. My sexual bucket list includes things that I have always wanted to try, but haven't — yet.

The act of creating the list itself was erotic and exciting, and now it feels like I am living with intention — both in and out of the bedroom.

I spoke with Megwyn White, certified clinical sexologist and director of education for Satisfyer, about the idea of creating a sexual list, and she shared some great tips to consider before you make a list of your own. Here is what you need to know!

Do it solo

You need not be in a relationship to start your list. White says that single women can brainstorm ideas "they want to explore with themselves." She emphasizes the importance of putting your own needs before a partner's, which is a lesson I learned far too late in life. Items to explore by yourself "could include edging or audio erotica. You could also add new products to the mix that you might not have thought to try before!" Once you have experimented on your own, you are sure to be more confident and comfortable exploring them with a partner, so go ahead and make the most of your solo-time (it won't last forever)!

Make it a date

If you are coupled, this is a fun activity to do together. Just be sure to keep the focus on communication; making the list is a great way to start the conversation about both of your desires and boundaries. Share openly and listen without judgment. These conversations can lead to a new level of intimacy and open the door to exploration. "When done without expectations," White says, "it can help create a safe space to share your desires with your partner. Whether it's trying a new form of sex play, a new erotic product or experimenting with a shift in your environment, your list can help expand your erotic language and activate desire and curiosity for you and your partner." Make it a date night, order takeout, light some candles, start your list together and enjoy wherever the list may take you!

Keep it fun

Don't forget that this is an activity that should be fun and comfortable. White says "it should not be stressful or intimidating." If at any point it feels anything less than fun and exciting, stop without hesitation or apology. Remember that "a sexual bucket list is meant to help guide you through your pleasure journey and find different ways to spice up your sex life with yourself or a partner. Be honest with yourself in terms of what you want to explore with a partner, and don't feel pressured to push beyond your own personal boundaries." If it doesn't feel right to make a list now, put it aside and revisit later if you wish.

Spice it up

Sure, you can make a simple list of things to try (in no particular order), but why not spice it up a little? Instead, make a three-column list and label the columns "yes, no and maybe." Add items to each list based on your willingness to give them a try. Who knows, things may jump around from no to maybe to yes and vice versa — and that is OK! Just be honest with yourself and your partner at all times. White suggests "another fun way to gauge interest is to use a 1–10 desire barometer scale, 10 being the most excited. Having a scale allows you to revisit a potential desire to see if your interest in it has shifted."

Chances are the process alone will add excitement to your relationship and get you in the mood. Bucket lists (sexual or otherwise) are a great way to keep us honest, motivated and hopeful.

They have a way of reminding us that life's experiences are the most precious gifts of all. And as life has taught me time and time again, sometimes beautiful experiences happen organically — but other times we have to grab life by the lemons and make them happen with a little intention, action and creativity. Go get it, girlfriends!