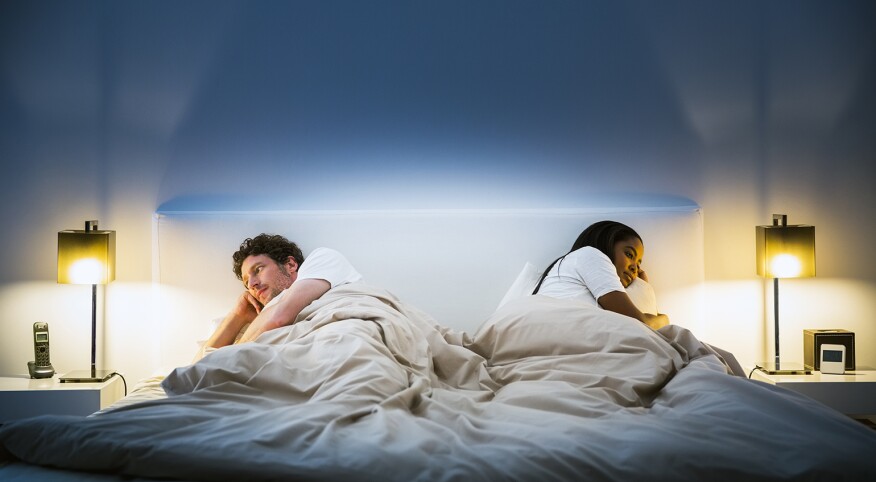 January has been given the auspicious title "Divorce Month," thanks to the annual spike in divorce and separation filings that pop up after the holidays. We checked in with Sara A., certified divorce coach and author of The Smart Gal's Guide thru Divorce,* to find out the top five things every smart Girlfriend needs to know before untying the knot.

1. Arm Yourself With Information
Read up on the divorce process and laws in your state so that you start your journey a few steps ahead of the game. By understanding your basic rights and having an idea of what you are entitled to and what you need to ask for, you can save yourself billable hours with a divorce attorney who won't need to educate you on the basics. This is a good time to seek out a BTDT girlfriend. Someone who's been through it and can offer you the benefit of her wisdom.

2. Create Temporary Orders
This is no time to wing it. You need a plan and you need it in writing. Once one member of the couple has filed for divorce, temporary orders can be created. "A temporary order is a legal document created while the divorce process is pending," says Sara A. The guidelines and rules outlined in the temporary orders will define a wide range of issues during this limbo period, including spousal support, financial responsibilities, child custody and more. "Temporary orders may lead to permanent divorce expectations, so treat temporary orders seriously," Sara A. warns.

3. Understand That a Divorce Is a Lawsuit
Sara A. has a name for the overwhelming feelings that accompany the elements of the divorce process. "Divorce Dizziness" usually sets in amid the Discovery (emotional and legal), Documents, Details and Delays. Sarah reminds you to take things one step at a time. "Step by step, you will get through this."

4. Remember: Everything Is Negotiable
Divorce negotiations can feel like a tennis game with the never-ending back and forth, but it's important to keep a lid on those billable legal hours by taking the time to create lists of your priorities. Then be prepared to let go of the items you can compromise on. By letting your almost-ex "win" a few, you can end up with the gains. For every item on your list that you can let go of, you are in the position to be firm about something important. "You ask for it all and be prepared to release," advises Sara. "Set your priorities and then release what you can."

5. Start Setting Up Your New Life!
Sara A. encourages those embarking on the divorce process to "Put on Courage" by building the foundation for a new life now. Set up a bank account, get yourself your own credit card, make plans with friends, take a class and start doing all the things for yourself that you put on hold while trying to make your marriage work. "There's a season for rebalancing, there's a season for forgiving, and a season for healing," Sara says. "There are new days ahead."

*Disclaimer: Although this book provides information and opinions regarding the divorce process, this author and the book's contributors and "Divorce Buddys" do not provide professional, legal, financial or mental health counseling. Please consult a trained professional for these matters.