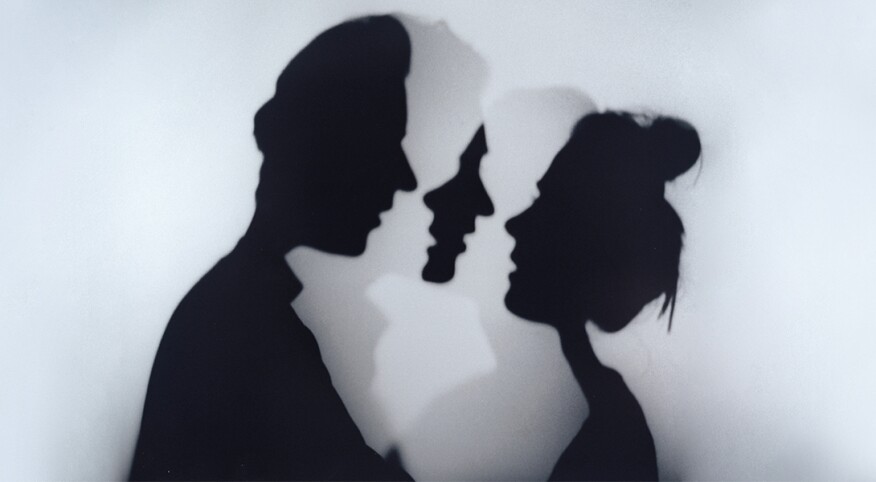 The message came late on a Saturday night as my husband and I were watching a movie. I had my laptop open and the ping of the direct message app sounded. It was my friend's husband.

"Hey, how are you? Do you have a minute to chat?"

Because it was late and he was (and still is) married to my friend, I was concerned that there was an emergency with my friend or his kids.

"Yes, of course! What's up?" I answered, as I stretched my legs across my husband's lap and took a long sip of red wine.

I wasn't prepared for what popped up on my screen next.

"There's no easy way for me to say this: I'm in love with you and have been for years."

As I stared at the words blinking in front of me, a million thoughts ran through my mind. My heart started to race and my body started to shake. This wasn't really happening, right? I mean, this is the kind of thing that happens in a Meg Ryan rom-com, not real life. And particularly not in my life, for damned sure.

I tried to process what he was saying, my thoughts spinning. Had I brought this on somehow? Had I subconsciously led him to believe that there was a chance that I felt the same way? I was dumbfounded. This was a man I'd known for the better part of a decade. He had good naturedly shared beers with my husband when we'd visited their home. I loved his kids as my own and watched as my kids frolicked with theirs on summer evenings on the patio.

This could not be happening. Only, it was.

And it got worse.

"I've looked at you over the years and have always wondered what life would be like if I was married to you instead."

He went on to say that he understood that his feelings would likely not be reciprocated but that he wanted me to know where he stood.

The reality of his words washed over me and I turned to my husband, pale and openmouthed. "What's wrong? You look like you've seen a ghost," he said. I silently handed him my laptop and, as he read the message, he looked at me in silence. We were both at a loss.

Neither of us saw this coming.

Of course, when you've been married for 20 years, it's inevitable that you meet that couple that cheats. Either the husband or the wife, there's always that couple in town where the rumors of infidelity follow. We knew that couple. We've known lots of those couples.

But never in our wildest dreams would we have ever suspected this man of stepping out of his marriage in this way.

And, when my husband told me I looked like I'd seen a ghost, it's as though I had.

My friendship was never going to be the same because I was never going to be able to tell her. It was like a part of our friendship had died with one private message.

My friend, the one who patiently listened to me gripe about my kids on the rough days of motherhood.

The friend I'd shared lazy glasses of wine with on summer nights as we talked about the early days of our kid-free friendship.

The friend who knew my secrets, the one who still answered my calls late at night, even though she knew I'd have some crisis on my hands.

My friend who I now knew was married to a letch. A man who doesn't deserve her, a man who obviously never did. How many other women had he approached in this way, I wondered?

But what good would come from me telling her? I couldn't bring myself to humiliate her in such a raw way, but I knew I needed to put a stop to his actions.

After what felt like an eternity, I replied to his message.

"Don't ever contact me again. I've taken screenshots and have shown my husband. I'll leave it to you to tell your wife."

He profusely apologized and begged forgiveness, but the damage was done. I blocked him on social media channels and my cell phone, all the while reeling from his unwanted advances.

It has been 18 months and I have kept my distance from him, choosing to visit my friend when I know he's not home or traveling for business. I still talk to my friend about our lives, our kids and our jobs, but my heart aches. Part of me hopes she'll divulge to me that she has caught him cheating or messaging another woman so I can be absolved of this weight on my shoulders.

That moment hasn't come, but I'm sure it will. Because men like him don't change. He'll screw up again and, though I will keep this secret from my friend indefinitely, I know the moment will come when she realizes that he has broken their marriage vows.

I will hold her as she cries and I will whisper, "I am so very sorry, my friend," and I'll mean it from the bottom of my heart.