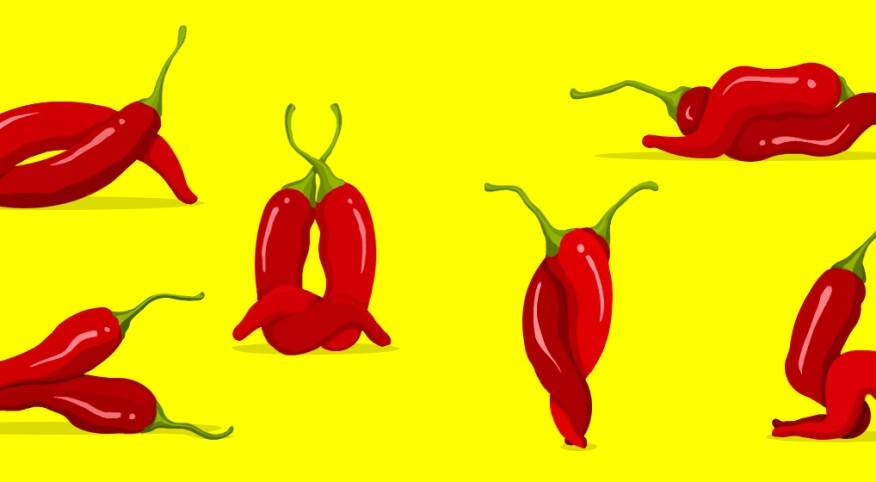 Long-term relationships can be one of the greatest gifts in life. For many couples who are well past the intoxicating honeymoon phase, however, it might have the excitement of a warm hearth and not the Fourth of July. Experts say it's completely normal for relationships to change. Health issues, job stressors, childrearing, caregiving, infidelity and familiarity can dampen even the most once-ardent sex life. Bringing passion back into the bedroom takes time, patience, commitment and, most importantly, communication. Here are some tips to turn up the heat. Enjoy!

Look under the hood

"Libido is complex and not controlled by an on-off switch," says Suzanne Gilberg-Lenz, M.D., ob-gyn at the Pelvic Health Institute of Women's Care of Beverly Hills and author of Menopause Bootcamp, coming out from HarperCollins later this year. "To get solutions, get curious. Has familiarity or boredom set in? Are you or your partner on meds that may impact interest, arousal or experience, such as antidepressants or antihypertensives?"

Symptoms from menopause — such as dryness, painful sex and fluctuating hormones — also can cause lack of desire or interest in getting between the sheets. "An exam with a trained sexual health professional or physical exam is a huge benefit. Your solutions might lie in these answers or merely opening up communication with your partner."

Communication is key

In The Science of Trust, therapist John Gottman recommends that partners who want to rekindle their romance need to practice emotional attunement when they communicate by remaining empathetic and avoiding the blame game. Instead of focusing on what your partner is doing wrong, focus on what they could be doing right: "Here's what I feel, and what I need from you." If you find communicating what you want and need difficult, you might seek the help of a trained therapist.

Make your relationship a priority

Therapists recommend spending time together outside of the bedroom. Take a class or discover new interests or hobbies you can do together. Even better if the new endeavor takes you both out of your comfort zone. Being adventurous and spontaneous keeps things interesting. Commit to weekly date nights — and agree to keep cell phones at bay. Instead of collapsing in front of the TV in the evening, spend time catching up on each other's day. Ending your day feeling connected goes a long way in reinforcing a loving foundation and rekindling feelings of intimacy.

Keep it fresh

Think about what it was like when you first met. Wear clothes or lingerie that make you feel sexy. Flirt with your partner. Take turns reading aloud a book of erotica, such as Only You: Erotic Romance For Women. Mark the pages you'd like to revisit, recommends Jacq Jones, sex and relationship educator and owner of the adult toy boutique, Sugar. Make out and do everything but the grand finale. Focus on connecting with each other. Build excitement and longing like you had in the early stage of your courtship. Taking your time will turn the smoldering flame into a raging fire.

Take care of you

Unfortunately, our bodies don't come with instructions, so it's important to discover what gives you pleasure. Explore your sexuality with erotic literature, videos or adult toys. Learn to ask your partner for what you want in the bedroom. Chances are your partner might find the sexually bold, new you exciting — and welcome the opportunity to rise to the occasion. "If you enjoy sex, you'll want to have it more!" shares Gilberg-Lenz.