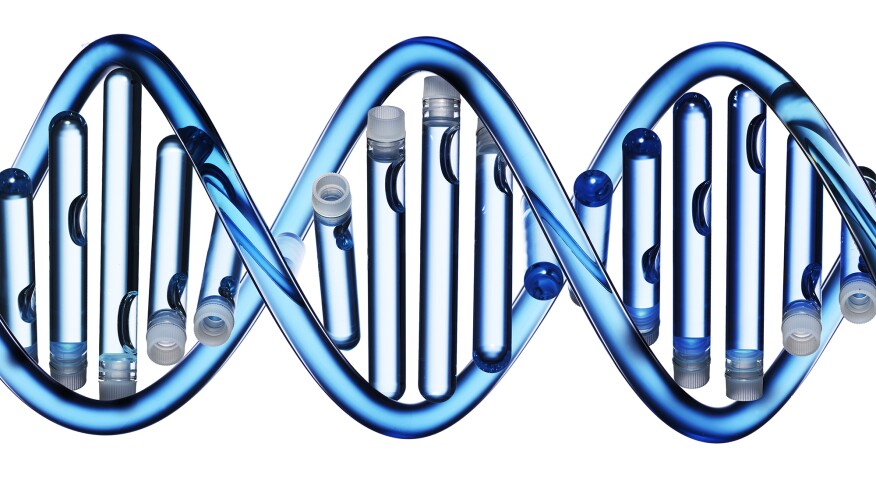 If you hear only about happy reunions, interesting heredity history and fun family-tree developments, then you don't know everything you need to know about heredity tests.

Heredity tests are all fun and games until you get the results and discover you were adopted, or you have 14 surprise half-sibs, or maybe your father isn't your biological dad.

We've all heard those amazing reunion stories stemming from heredity tests like Ancestry.com and 23andMe and the handful of others that inform you of your ethnicity down to the single percentage and match you with every other relative distant and not-so-distant who has ever taken the test — all for the simple exchange of a swab of saliva and about $100.

There are the adoptees who finally find their birth parents after years of searching, and they meet in a big family reunion party filmed by a local TV news station. Or there are those people who lost touch with members of their family and are reconnected after decades. It's all so joyous, until it's not.

"Participants of genetic ancestry tests are often oblivious or totally not aware that unexpected or sensitive results are always possible and might be delivered by the click of a button," says Maarten Larmuseau, senior researcher at the University of Leuven in Belgium, whose focus is on genetic genealogy. "Attracted by fancy advertisements, customers want to know how much 'Neanderthal' or so-called 'Scandinavian' DNA they have, but those tests are actually much better at finding related persons, and therefore they might reveal misattributed paternity in the family.

"It is also possible that the relatedness will be observed as the result of an unknown extramarital affair of a family member, or that someone in the family was an anonymous sperm or egg donor," he says.

Tucked deep behind the privacy clauses on AncestryDNA, behind the "Sharing with Others" section, if you look really hard, there's a short statement that you might happen to read. It's a tiny warning about a really big potential issue:

"You should know that you might find a long-lost relative or you might find relatives that you did not know about or that are surprising to you. You could also find that someone you thought was related to you is, in fact, not. These aspects of DNA testing are all part of what makes us human, although some may challenge our visions of ourselves."

I missed these subtle warnings when I cheerfully swabbed my cheek and sent my DNA off to one of the big heritage companies. But while my cultural background didn't surprise me (yes, I received confirmation that my ancestors came from Europe), my relatives did. It turns out that I have a whole bunch of half brothers and half sisters. Further research turned up one that looks like he could pass for my brother's twin. Or is my brother actually my brother?

Who knew at that point what was truth and what was fiction. What I do know is that a simple DNA test had turned my life upside down.

"I often receive emails or phone calls of people who found out that their dad is not their biological father or that they have unexpectedly a half brother or half sister," Larmuseau says. "These persons receive these life-changing and often highly traumatic results without any psychological assistance. The results come through with no warning and no offer of a helpline."

The effect can snowball.

A recent study by researchers who analyzed years' worth of posts about genetic ancestry tests on a neo-Nazi website found that white nationalists are frequently disappointed at their not-so-white results. In fact, two-thirds of the white nationalists were disappointed, the study found.

Those who aren't white nationalists also have been upset. Like me. I had no idea that my parents had trouble conceiving, so they turned to a sperm donor. This was never mentioned during the 40 years that I've been alive.

I recently met many of my half-sibs and my biological father for the first time. It was overwhelming. I was terrified the entire time that I would find something totally weird or bad about my father (oh, so that's why I'm so anxious; or oh, so that's why I'm odd).

Turns out, he's super nice and totally normal, so I have no one to blame but myself for my oddities. But what about the father who raised me, the man whom I thought was the only calm, reasonable person in my life, the guy whom I was relieved always to share my DNA with? What now? I'm trying to convince myself that it really doesn't matter. I made it this far and nothing will change now. DNA isn't the whole story, after all.