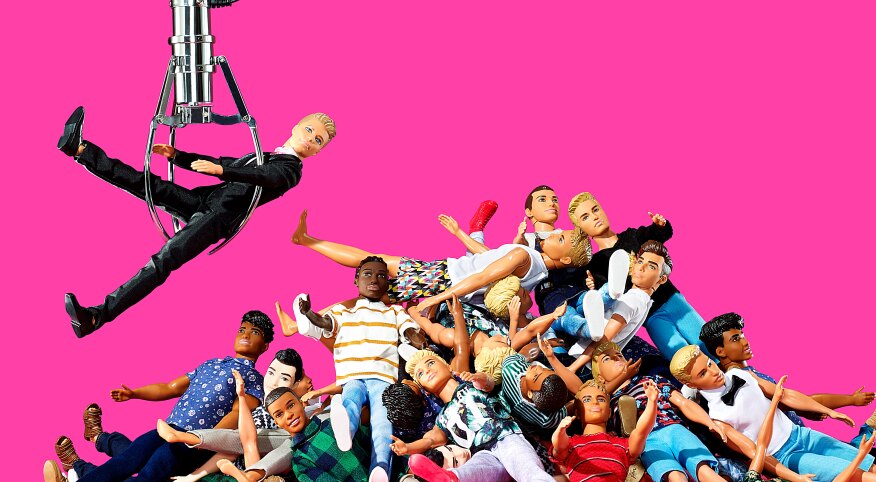 "You should try It's Just Lunch," suggested my friend Kristen. "It's a professional matchmaker that fixes you up on actual dates."

My fellow single mother was dropping me off after a black-tie school event that we had both attended solo.

"No swiping?" I asked, referring to Bumble, The League, Tinder and the other free apps where one sorts others' profile pictures by swiping right (for yay) and left (for nay). It's Just Lunch charges a fee, as do other professional services like Master Matchmakers and Love and Matchmaking.

"It's more like a headhunting service," Kristen explained. "But for a guy instead of a job."

Since my divorce a decade earlier, I had experimented with Match and Bumble, but the selection of men was limited. I decided to investigate.

At my in-person interview, I filled out a questionnaire that grilled me on my preferences of a prospective mate's income level, body type, religion and many other criteria. The process reminded me of setting the search filters on Wayfair.

This was no online bargain, however. The fee to join ranges, depending on the city you live in. For this amount of money, I could practically buy a time-share. The truth was my single status had become as comfortable as yoga pants. My two teenagers, new job and cadre of smart, funny girlfriends kept my life busy, happy and meaningful.

Still, every once in a while, I pined for male companionship. Someone to Netflix with and who would appreciate my new lingerie or latest Epicurious experiment — regular life stuff. Romance was like a black box that disappeared in the wreckage of my divorce.

"Think of it as making an investment in yourself," encouraged Kristen.

I decided to go for it.

The next day I got a call from Brandi at It's Just Lunch.

"We've got a match for you!" she chirped merrily, her voice sounding like a game show host.

"David is a doctor! He is 6 foot 2 with blue eyes and has two sons, one in college and a senior in high school. He's available this Friday!"

Beyond that, the date is blind, at least google-free. No photos or identifying details like last names, employment or home addresses are divulged.

Two days later I headed to the It's Just Lunch-designated restaurant and slid into the booth across from David. Stiffly, we both said hello. It felt awkward, like a job interview. We ordered wine and fell into conversation. David was Ivy-league educated, and had monogrammed cuffs and an intense stare.

As we shared appetizers and a second glass of wine, David started to smile. I noticed the dimples beneath his salt-and-pepper stubble. He asked to see me again and I gave him my number.

That Saturday night, David picked me up in his BMW two-seater and whisked me to a swanky Georgetown rooftop bar. Before we had left, he made the mistake of petting my Golden Doodle, who, it turns out, was not hypoallergenic. As I watched in horror, David's eyeballs started to explode on our date. One of his contact lenses shot out of his eye, where it sailed like an ice chip onto the dirty deck floor. Uh oh, deal breaker, I thought. I'd never give up my dog for a man.

"I'll take an Allegra next time," he assured me as he dropped me off.

The following week we got together at his house. (Which was nice, by the way.) I met one of his sons and we sat on his porch to sip Sancerre as the rain pattered down.

"I took a Viagra just in case we were going to be at your place," he said nonchalantly.

"A Viagra?" I repeated, nearly choking on my wine.

"An Allegra! An Allegra!" he said, and we both laughed.

"Look, I'm just going to tell you. I'm crazy about you," he said about a month in. "I'd love to take you away. I have frequent flier miles, we could go somewhere."

A romantic getaway sounded sexy, but I was enjoying the measured pace of twice a week and asked to hold off. This was definitely going in the right direction.

In the meantime, It's Just Lunch called me with another match.

"Gordon is British, he's 5 foot 10 and retired from the State Department," said Brandi.

"He'd like to meet you Tuesday."

Off I went.

Gordon had a manicured brown head of hair — like a TV anchor. Sipping his Negroni, he was elegant in an old-school way, the perfect gentleman. But I missed being with David, who had been pushing to date exclusively. Maybe I was ready.

The following weekend my friend was hosting my birthday dinner. David picked me up early with champagne and fun gifts. I enjoyed having him as my date, and he seemed to fit in with my group.

So far so good. But my family was visiting the following weekend, so we wouldn't be seeing each other as usual. After spending the better part of a Thursday night together, David gave me a sad look as we kissed goodbye.

The following evening, I started getting odd texts from him. Was he drunk? Then he began to call repeatedly. I turned off my phone and went to sleep.

By the following morning, he had called me six times. We had a brief conversation and he told me he had taken an antianxiety medication that didn't agree with him.

He went dark for a few days. When he resurfaced, we met to discuss his disturbing, uncharacteristic behavior.

He looked terrible. Pale, with haunted eyes.

"Thursday night when we were standing in the kitchen, I realized that I was falling in love with you," he explained. "I almost couldn't take it and slid into a crushing depression."

He wept right there at the bar.

I admired David. He's smart, successful, and kind to me and my children. But first and foremost, I needed someone stable.

"Will you give me another chance?" he said. "I'm treating it, and I already feel better."

"I'm sorry, but no," I said. "You focus on getting well and check back in in a few months."

We got into our cars and headed in opposite directions. I felt disappointed but also relieved.

Besides, there was more where that came from.

Within days, I got a call from It's Just Lunch.

"Archie owns a tech business, has two grown daughters and has been to over 100 countries!" said Brandi in her up-tempo, Price Is Right cadence. "He's excited to meet you! When are you available to meet?"

Stay tuned.