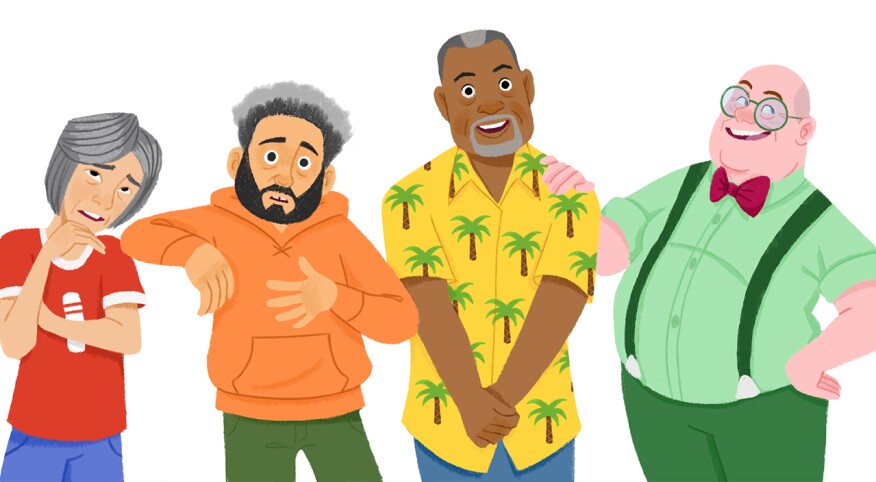 Why in the world would he pursue me when he has a girlfriend?

He popped up on my Facebook suggested friends list. There he was, adorable smile and all, with his arms wrapped around his beautiful, smiling girlfriend. A little investigative stalking led me to her profile pic, which confirmed that yes, they were in a relationship, and had been for quite some time! I also discovered that their relationship was of the long-distance variety, which explained his long weeks of no contact with me during the holidays. He was with her, of course. So, some mundane activity on Facebook and I had answers to questions I didn't even know I had. But now I had more. In fact, I was dumbfounded. Why would he go so far out of his way to pursue me?

People cheat. It's a fact of life. Perhaps they always have, and they always will. Men cheat. Women cheat. Hell, if I am being 100 percent honest … I have cheated. But here I am, now at 43 years old, having been on the other side of the cheat one too many times, wondering why the hell a man who is happily coupled (or so he appears on social media) would cheat. I know there are many possible reasons and many different scenarios, but still I couldn't help but wonder, What would men say — in their own words — is behind their cheating?

So, I asked. It wasn't easy to find men willing to answer. But some brave, honest men did. Here's what they said (pseudonyms are used, for obvious reasons).

Boredom

— Jed, 52

"After years with a single person a change is refreshing from the nagging. I think I cheated because she loved me too much, that it came to the point that I didn't have to chase her anymore. She was always there and that made it so easy for me to take her for granted."

Feeling undervalued

— Rich, 42

"In the last year of the relationship, I felt that nothing was enough. That my girlfriend was always mad at me because God-knows-what. She ignored my messages, calls, and even when we hung out, she was always looking at her phone. I started to feel like I wasn't enough."

Attraction and inevitability

— James, 27

"One of my best friends at the workplace constantly asked me how things were going, laughed at everything I said, and was constantly attempting to touch me. Of course, I noticed that she was interested in me. The truth is that I was also attracted to her. So, the unavoidable happened at a work party. We started to dance, and we kissed several times. Naturally, I was confused the next day, and I felt awful, too. But I didn't regret it, either. Things happen for a reason, and I took the only obvious decision and ended things with my girlfriend. [Ultimately], I cheated because I felt better with the other person."

An ego boost

— Mike, 34

"So, the reason I am going to share might seem dumb, but one of the reasons I've cheated before is to see if I still had it. What I mean is, could I still talk to someone new and get their number and go all the way. Sometimes you lose that spark and want to meet someone new to see if they are up for it."

Mismatched libido

— Alex, 39

"I have cheated on my wife several times, and even had a mistress for several years. My wife can take or leave sex, and she loves me, but she is not physical and has a very low sex drive. She says she wants me if I ask her but doesn't demonstrate this physically. There is something about another person wanting you so much and desiring you that you will risk so much for just the thrill and excitement of quenching that desire. Sometimes it borders on addiction, but that need to be desirable and valued physically is important to many men."

Immaturity (and regret)

— Rob, 48

"A few years back, I cheated on my ex-girlfriend. She was diagnosed with borderline personality disorder. Admittedly, her condition was too extreme for me. I took her for granted and eventually cheated on her with someone who was more emotionally stable than her. I regret it. Deeply. I was young and immature; I didn't realize that her extreme reactions to the little things was because of her extreme love toward me. But in all honesty, I miss having someone like her who loved me so hard. I regret cheating on her — if only I could turn back time, I would."

An excuse to leave

— Dave, 44

"I cheated because I was ready to leave my partner. I didn't want to be in a relationship anymore and preferred to be single."

Inner demons

— Sean, 45

"Outsiders would be surprised to know that cheating helps you discover who you are and what you really want. After cheating I realized that I wasn't being my authentic self and that I had inner demons that I needed to battle."

Why would he go so far out of his way to pursue me? I had some honest answers, none of which left me feeling any better. I was hoping to find some common denominator or to find compassion for the man who cheats. I did not. I guess what I'm left with is open eyes. Not everything on social media is as it looks (happily coupled couples), and good relationships require maturity and a commitment to honesty as well as to one another. I'm grateful that the men who spoke to me for this piece were honest. Now I need to find the ones who can translate that honesty into their romantic relationships!

Would you leave your partner if they cheated on you? Let us know in the comments below.