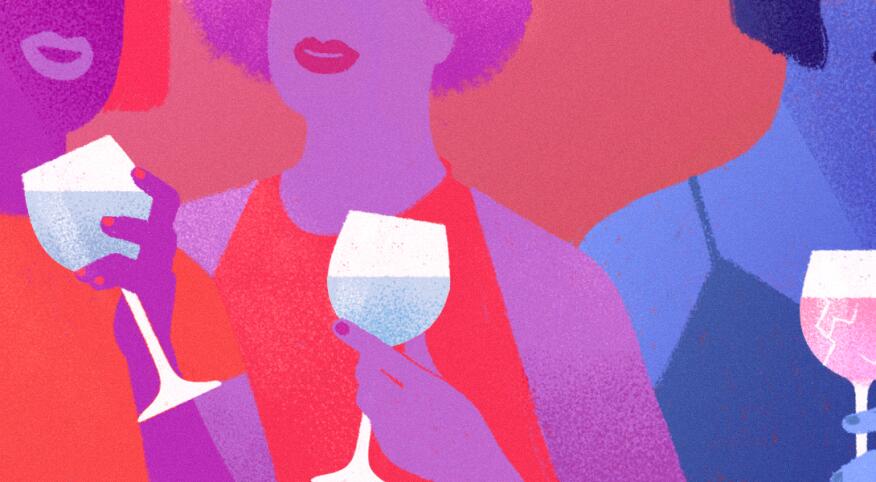 One of the things I never considered when I stopped drinking wine was losing friends — losing the women I drank with and ones I had a history with. They were surprised I quit.

Like many of us who enjoy drinking, either at home or on nights out, I surrounded myself with a like-minded circle of friends. People who liked to party and who made me feel OK about the amount of wine I consumed. They helped keep my denial intact, and their presence continued to encourage my drink-too-much lifestyle.

I grew up in a family of drinkers at a time when the health risks of alcohol consumption were not in the forefront of the news. It was a way of life back then, and the way problems got solved, or more accurately, got swept under the carpet. It was the way my parents dealt with the feelings they had no means to express, and they passed that way of life on to their kids. They also surrounded themselves with people who liked to drink, as did we.

I finally quit drinking 12 years after suspecting I might have a problem. I'd told my husband-to-be that very thing over a romantic dinner on the roof of my apartment, gazing at the stars and into each other's eyes, where we drank two bottles of wine, wooing each other over more-than-ample sips. Hearing the concern in my voice when I made this revelation, he graciously convinced me I didn't have a thing to worry about, and that I was fine. I carried that reassurance into my marriage and my pregnancy with my daughter.

And as it turned out, he was one I'd eventually lose.

It was suggested when I first quit drinking that I needed to pull away from the people I drank with, as those friendships might put my sobriety in jeopardy. I wasn't good at any kind of direct communication back then, especially since I no longer had the wine to give me courage. It would take lots of therapy sessions and instructions from my therapist to get me to that place. Some of those friends pulled away from me. They were the ones who liked me when I drank. They inched away unceremoniously, not really saying they no longer wanted to be friends. They just kind of pulled back (like I did) and slipped out of my life.

And a part of me understood why.

When a cousin of mine stopped drinking and visited me and my husband for a weekend after this big change he'd made, he went on and on about how great his new life was and how everything was better for him, while we sucked down our bottles of beer and guzzled our glasses of wine. His ranting about the glory of sobriety turned us off. More than likely, it was threatening.

But for me, it also planted a seed — one that would germinate and grow.

It made me more aware of how much I really drank and how it affected my life.

When I quit drinking wine, I had some friends who said they wouldn't drink in front of me anymore, which I really appreciated. They were friends who didn't have a problem themselves.

The friends I acquired after I broke up with wine have been in my life since then, and love and support the new person I've become. And my quitting allowed me to develop a relationship with my daughter I never would have had otherwise.

And for that, I am truly grateful.