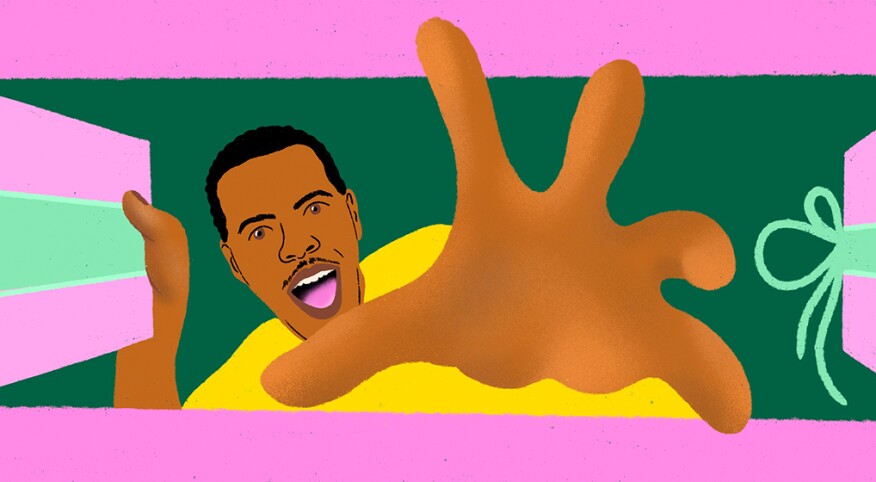 My husband and I have been married for 20 years. Everyone knows having a healthy marriage takes a lot of hard work and loads of patience — as well as an outpouring of respect, too. I've learned the most important aspect of having a good marriage is understanding the needs of your spouse and meeting those needs regularly. It's so important to learn what makes them feel loved and appreciated, and do our part to follow through on those things with intention and consistency.

These acts of love take awareness, effort and sacrifice — all of which are required to nourish the relationship well. As for my husband, our intimacy is a critical piece to his well-being. Sex fills his tank and makes him feel loved. When we don't make time for it, I notice him start to wilt, so I try to tune in to him and meet his needs as best I can.

But sometimes I lose sight of prioritizing my husband amidst all the responsibilities I try to uphold while drowning in the time-consuming, emotionally taxing and tedious tasks that come with managing our busy lives.

There are times my poor man is the last person I think of when I'm buried in things to do. I can become so submerged in juggling it all that I neglect his needs. But he's too patient and kind to initiate sex when he sees me stressed out and overwhelmed. When I'm exhausted and in no shape for what he wants, he waits, sometimes for far too long, to have our long-anticipated time together.

There are those heartbreaking moments when afterward, he'll tell me how long he had been wanting my attention, but he assumed I was too tired, too stressed out or too busy for him. My husband is so selfless that he pushes his own needs aside when he sees that I am incapable of meeting them. And I totally understand why he would do that.

Some nights, I'm inundated with so much going on that I barely have time to talk to him. Other times, I'm literally falling asleep on the couch within minutes of sitting down. But it's not fair to my man when I don't put him on my list of priorities.

So, I came up with a great gift idea that would help him reach out to me when he needs his love tank filled on those busy days when I'm not paying close enough attention to notice. I cut up dozens of little red hearts and put them in a box. When I gave him this gift, I told him that any time he needs that special time with me and he doesn't feel comfortable asking, he can secretly slip a heart on my desk to let me know — and I will gladly respond. This gives him the ability to initiate his request in a sexy, sly way, and it also helps me feel assured that I won't neglect my sweet selfless man.

It was one of the best gifts I've ever given him because, quite honestly, he doesn't really need anything materialistic. Those things don't rock his world, but time alone with me? That does. That is the ultimate gift. He simply wants his wife to love him well. And these hearts give him permission to reach out to me and ask for my love any time he wants, and it gives me the ability to put him first when he does.

So, if you are looking for a Valentine's Day gift for your man, perhaps this might be a good idea for him? It's free and easy — and might just do wonders for your marriage, too. All you need is some red construction paper, scissors and a little box to place those hearts in for safekeeping and joyful use.

Tell him he can slip you a heart anytime he needs you. And be there for him when he does. It will take a concerted commitment on your part to respond to those hearts — no matter how busy or stressed or tired you are. But I assure you, it will be worth it. When I see that my husband has left a heart for me, I feel a surge of excitement as I carefully carve out time to spend that evening while I can mentally prepare for it, too. It doesn't matter how much is on my plate, just seeing that heart changes everything, because it reminds me that I am desirable and loved.

There's something really romantic about your man wanting you and covertly calling you to him. I never grow tired of that. After 20 years, I'm grateful my husband still thinks I'm pretty hot and is passionately in love with me. I don't ever want to take him for granted and miss out on this gift our marriage brings. I treasure those hearts and the nourishment they give my man and our marriage. But what I often forget is how much I actually need it, too.

So, it's a win-win kind of gift, really (wink-wink). And best of all, it's the gift that keeps on giving. Those hearts can be recycled for years to come. I happened to find one just the other day.