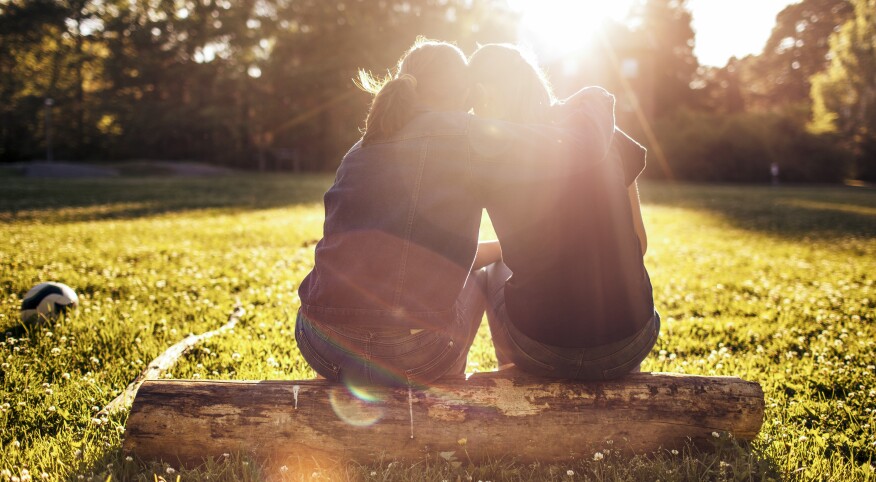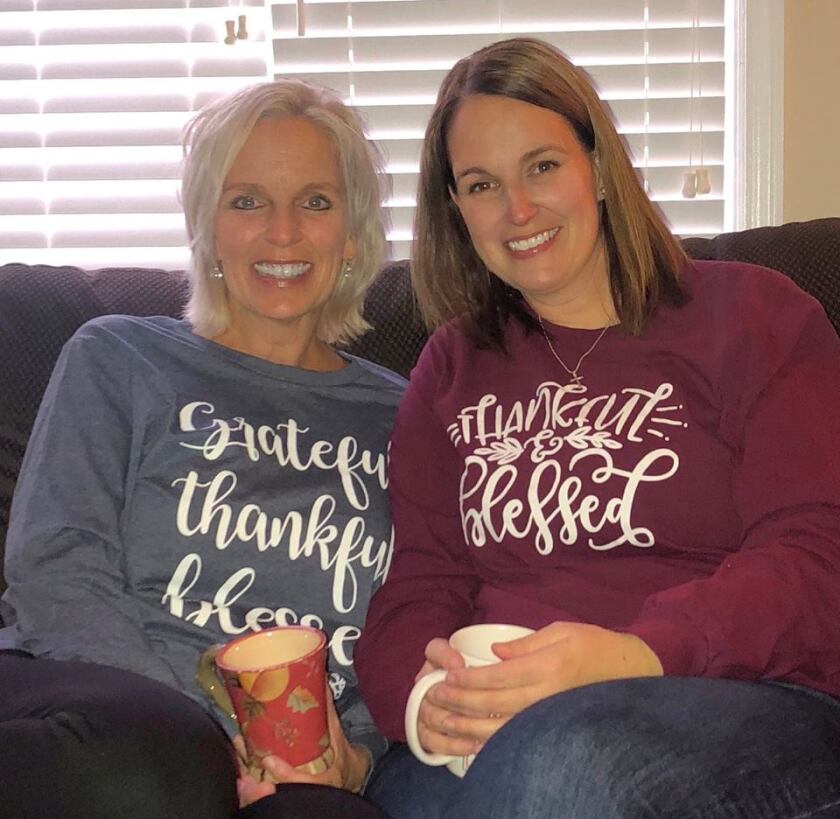 It was the day of my daughter's high school graduation party. We were hosting it at our local community pool, where she had spent most of her childhood swimming on the swim team, working as a lifeguard and teaching swim lessons. It was her home away from home, and the perfect place to celebrate the end of this season of her life and launch her into the next. I had spent hours setting up for the party in the pool lodge, along with my husband and daughter, who eventually ran off to attend other various grad parties, attempting to fit everything into her day.

With so much to do, we finally finished with only an hour to go before the party started. I ran home to shower, change my clothes and pack up the refrigerated food to then hurry back and put it all out with the help of friends and family meeting us there. When I returned to the pool lodge, I saw my beloved sister with her three teenagers and husband, who traveled four hours to make it to this event. I told her I hadn't expected her to come, because she also was inundated with her three teens' active lives and their end-of-the-school-year events. She showed up anyway.

And she didn't come empty-handed. She lavished my girl with the most thoughtful gifts my daughter will cherish for the rest of her life.

My sister always shows up. No matter what is going on in her hectic life, she somehow manages to pull herself away from it all and be there for me and my family. And when she comes, she gives her full attention in the moment and to the people she loves, while always bearing beautiful gifts, too. That's just who she is. That's just what she does.

Fifteen years ago, she came through the door of my hospital room with balloons and a smile on her face. She had left minutes after receiving my text announcing the birth of my baby boy earlier that morning. She turned over in bed and told her husband she needed to go, and promptly left her family to travel four hours straight to the hospital to be there.

And during a very traumatic time in my life, my sister arrived to watch over me and care for me while I was recovering from having a double mastectomy, breast reconstruction and a full hysterectomy all at once. I'll never forget the blurry view of seeing her sitting quietly in the corner of the hospital room all through the night while I lay drugged up on meds, moaning in excruciating pain. Her presence comforted me through the long hours of suffering and fear. I'm forever grateful she was there.

She has been there for me countless other times, and I cherish each memory filled with her support and love. I can only hope I have been there for her, too, in ways only sisters who are best friends can do.

When I returned to the pool lodge, I realized that in my hurried and anxious state, I had chosen the wrong bra to go with my sundress during my quick change back at home. It was uncomfortable and looked ridiculous, and I told my sister so. She immediately offered me the tank top she was wearing under her light blouse and proceeded to quickly squirm her way out of it and hand it to me. My circle of friends and my sister and I were laughing at this unusual and hilarious situation, a problem only my sister would fix. I unhooked my bra and pulled it off, then ran to the bathroom to throw the tank top on under my dress.

When I came out with it on, they all nodded in agreement that it would do. Relieved and thanking my sister for her quick save, I realized I forgot to put on any jewelry! My sister began taking off her earrings and giving them to me to wear, then taking off her necklace and fastening it around my neck. I held my hands out and realized I didn't even have my wedding ring on, so I jokingly looked at hers. She started warily twisting it off her finger while cautioning me to be careful with this sacred item she was entrusting me to place on mine.

It was at that moment I realized the beauty of having a sister as my best friend. She came through for me once again. That's just who she is. That's just what she does. The party was a great success, and my daughter felt loved and special with the outpouring of supportive people who showed up for her that day.

But for me, these moments with my sister are most memorable. She knew I would be an anxious mess; she knew I would be consumed with creating an extraordinary celebration to honor my girl. She understands all the complicated messy layers of who I am and always seems to know what I need. And when she shows up, she has this incredible way of stepping in to save the day in her selfless and thoughtful way. And with her generous love, she often saves me, too.

A few days after the party when I gathered with my girlfriends to reflect on the details of the event, they told me how touched they were to watch this particular transaction unfold between me and my sister. I told them it's just who my sister is; it's just what my sister does. And I will always treasure the rare and wonderful gift of her being both my sister and best friend.