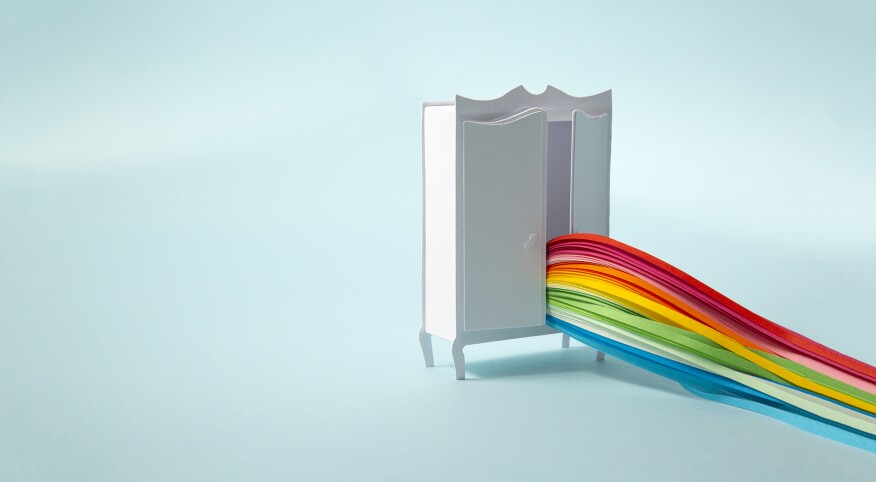 It's never too late to come out.

According to a Pew Social Trends Report, 14 percent of women are 20 or older when they first feel they may be a lesbian, and 15 percent are 20 or older when they think they may be bisexual. "I am a 50-year-old newly out lesbian since about April," says Susan Esco, who is in the middle of moving with her new girlfriend, Tina Waggener, to Montana. "Dating women can be similar to dating men — but don't get me started on the differences between sex with women and sex with men; I could talk for hours about that."

Before you embark on your new sexual journey, here are a few tips.

Be safe

Don't forget about safe sex just because you're not sleeping with a man. "Women should not be sharing fluids with other women, meaning mouth-on-vagina or vagina-on-vagina contact without being tested," Esco says. Want to get up close and personal? Dental dams are a good option, she says. If you plan on using toys, make sure they're washed and sterilized thoroughly, says Sonya Schwartz, founder of Her Norm. Avoid oral sex if you have cuts or sores on your lips, though using a dental dam will help. A dental dam is a latex or polyurethane square that you use on your genitals when giving oral sex. But an infection could be spread through hands and mouth, so wash properly, Schwartz says. If you don't have a dental dam handy, you can also use a slit-open condom. These will prevent STDs including chlamydia, HIV and gonorrhea. First, wet the vulva with lubricant (you can use water-based or silicone-based, but don't use an oil-based lube, as it destroys the latex), and place the dam over the vulva. The dam can be used only one time.

Don't expect it to be easier than dating men

Some women will ghost you, some are manipulative and pushy; women have their downfalls, too, Schwartz says. Dating for queer women isn't as easy as picking out what they want and moving on to happily ever after, she says. It takes thought, patience, understanding and open communication.

Lesbian sex doesn't look like pornography

All vaginas are different, and sex is still intuitive, Schwartz says. "Being comfortable in your own body helps you enjoy the experience more," she says. "Communicate consistently and ask if they are OK with doing certain things." Not sure what's what? Start by using a mirror on yourself, and having a look around. Explore yourself. Everyone looks different, but the important parts will be in the same areas, so this is a good place to start. When you're moving on to a new partner, ask her what she likes: Does she enjoy slow rubbing? Fast friction?

The relationship may move quickly

It's a stereotype, but it also tends to be true, Esco says. "We do so many wonderful things for each other in such a short amount of time that you fall super hard super fast, and end up doing the thing they call 'Uhauling,' " she says. "That means moving in with each other."

Be patient

You may need to be patient with yourself and with your partner, says Kyle Elliott, a gay life coach based in Santa Barbara, California. "As many queer people are familiar with hate and rejection, it may take time for your date to open up," Elliott says. "On the flip side, recognize that some queer people are open books, and are unafraid of owning their fabulousness." Also recognize that the queer relationships you see in pop culture are often fetishized as well as romanticized. Each queer person and relationship is unique, Elliott says.

The dating pool is smaller

You'll start to see an overlap in who is dating whom. Many women meet through other women — even through their ex-girlfriends, says Amanda Pasciucco, a certified sex therapist based in Connecticut who specializes in dating. Apps like HER and Bumble are great places to start with online dating, Pasciucco says. Set your guidelines, and go, she says.