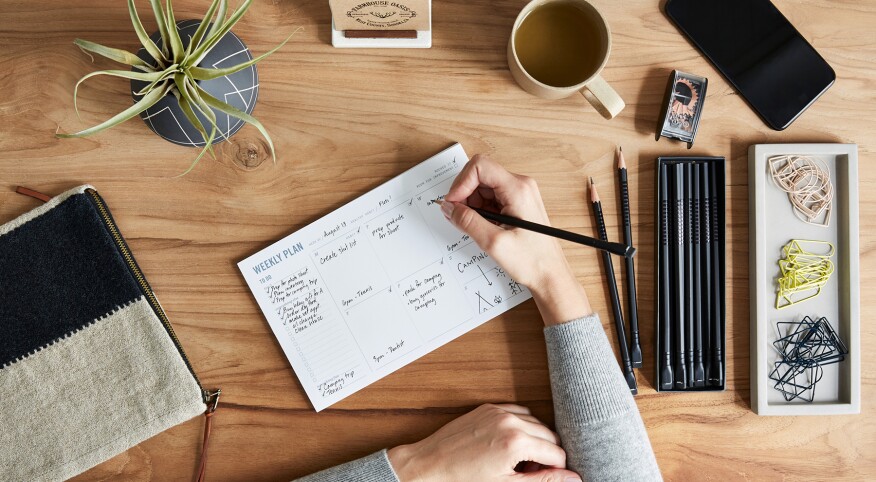 Have you been enjoying working at home in your pajamas? Maybe the commute to your home office convinced you that the work-from-home life is your new goal. We spoke with people who work from home (not just during the quarantine) to learn how they scored their dream jobs (and how you can, too).

Bed & Breakfast owner

Kathleen Panek has been working from home since 1996, when she converted her home into a Bed & Breakfast in West Virginia. "Desire to be your own boss, liking people, being able to cook, marketer, laundress, housekeeper, bookkeeper and reservationist are the skills needed more than a degree," Panek says. "I stayed at a B&B, and decided that I could do that," she adds. While there was more to it than she originally thought (it's not simply taking reservations and hanging out with your guests), Panek says it's a fulfilling lifestyle.

Video editor

Ben Bryant does all his editing at his dining room table on his Mac laptop. He honed his skills after purchasing a low-end edit system, and taught himself everything he needed to know. Then, New York-based Bryant graduated to Apple's professional program — Final Cut Pro — and after a couple of months, he was ready to go pro. But, he advises, first do some work with iMovie and other film-editing tools to see if you like doing video editing — and to see if you're naturally good at it. "Just having the tools and the desire no more makes one an editor than having brushes, canvas and paint makes one an artist," Bryant says. "It requires a certain kind of gift to be a really good editor."

Certified personal development and mindset coach

Kevin Whitehead says finding his dream job fulfills him — and others. Life coaching isn't regulated, so you don't need a degree or certification to become a life coach, though Whitehead took some classes to help him be his best. He took an International Coaching Federation course that provided him with evidence-based training so he could do his job more effectively. Whitehead provides 50-minute sessions to his clients, ranging from breakups to career transitions — and everything in between. The sessions are typically held via a Zoom video session from Whitehead's Fayetteville, North Carolina, home. "Just in the last week, I have done a session with someone living in Poland, and a few days later, with someone from the Dominican Republic," he says. Whitehead recommends this career for people who love advising and helping others. He suggests starting out part time, as it takes time to network, create free content to attract clients, and market well.

Director of operations

Jennifer Walden is the director of operations for WikiLawn, an online marketplace that connects people with the best local lawn care. "If you can write, design graphics, do marketing or project management, code, act as a virtual assistant — you likely have a basis for work-from-home work," Walden says.

Her position involves overseeing the day-to-day operations of the company, which includes property management, interdepartmental communication, meetings and documentation. The majority of her work is handled through email, Slack and videoconferencing, with G Suite serving as a repository for shared files.

Marketing consultant

Suzanne Brown, founder and CEO of OKsuzi Strategy, is a marketing consultant based in Austin, Texas. She focuses on strategic and business-building initiatives with clients. For example, she helps companies figure out market opportunities, develops strategies behind launching products, and understands what is currently hindering growth and how to move past challenges.

"There isn't a specific degree that you must have to be a marketing consultant, but I do have a BBA and an MBA," Brown says. She spent 12 years in marketing agencies before transitioning to become a work-from-home consultant, though she said you could have only a few years of experience in an area of marketing that is highly sought after by clients. "Your experience and the level of need of clients can influence how much you charge clients, though, among a few other things," Brown says.

The con to this career is that you must build your pipeline. If you have lots of experience in a company, that doesn't mean you will do well as a consultant: To succeed, you must constantly network and talk to people about what you do. Brown suggests building a client base and experience as a consultant before making this your main stream of income.

Occupational therapist

While many occupational therapists work in hospitals, schools, nursing homes and rehab clinics, Brittany Ferri, founder of Simplicity of Health, works from home via telehealth. "I have the same training as other occupational therapists who treat patients in person," Ferri says, explaining that this profession requires a master's degree. A con, however, is that you need to be self-directed, motivated and have an entrepreneurial mindset, she says. "You must have the ability to keep yourself on task at all times and get all of your work done, even though there is not the typical boss-looking-over-your-shoulder mentality as there would be in an office or clinic," she says.