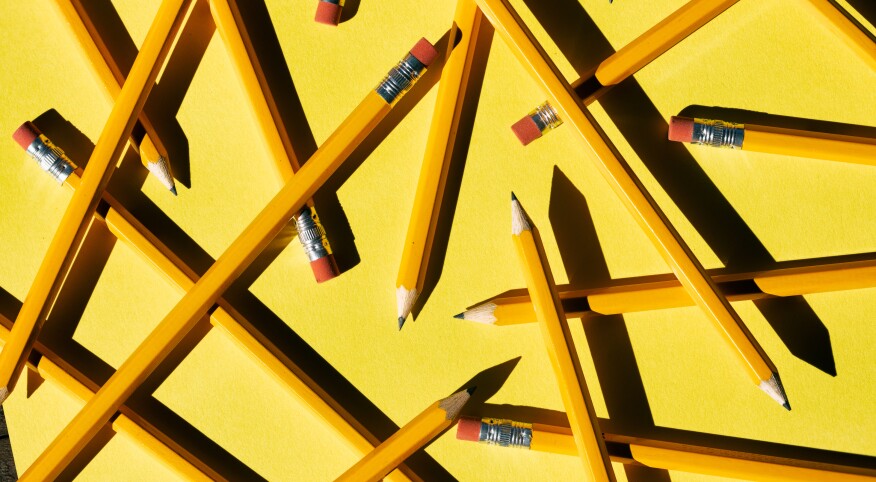 When you're going back to (or starting) college at the age of 40, it's not as much fun to sit next to 18-year-olds. So … don't. There are schools specializing in helping older learners get their degrees — whether that's popping you into classes filled with students your age, or offering free classes to older students. Here are a few we love.

University of Texas at Dallas

The university not only offers self-paced classes so you can pair these easily with your day job or with your kids, but also has evening classes, afternoon classes and flexible classes to fit your schedule. If you're 65 or older and are taking at least six credit hours, you'll receive free tuition. Common majors include business, marketing and computer science. In 2020, 20 percent of the students at the University of Texas at Dallas were going part time, and the oldest student was 86. The average age for the student body is 24.

National University

At National University in La Jolla, California, 83 percent of the students are 25 or older, according to U.S. News & World Report. There are many tuition-reduction programs for employers who send employees here for refresher classes or certifications, and the university is flexible about creating individualized programs for older learners. They also offer four-week classes so you can focus on a single subject one month at a time while you work. There are evening, weekend and online classes. This is an accredited university that has a strong focus on educational degrees, along with science, math, engineering, criminal justice and health care.

Peirce College

This accredited community college in Philadelphia focuses specifically on adult learners rather than on students just out of high school. Founded in 1865, Peirce College originally served soldiers returning from the Civil War. It's on a semester-based calendar, and has rolling admissions. Popular majors are business, marketing and firefighting. The average age of the students is 36, and 97 percent of the students are older than 21. This is also a highly diverse college, where 61 percent of the student body is Black and 8 percent Hispanic. Every academic program is offered online, and all degrees and certificates are career-focused.

Post University

You may choose between online classes or a hybrid program, or you're welcome to learn in person on campus in Waterbury, Connecticut. Weekend and evening programs are also available online — which makes sense, as 74 percent of the students are 25 and older. About half of the 800 students at this small private university commute. An online accelerated degree program is designed for working adults, and participating students can take their classes online and on the weekends or in the evenings at any of the Connecticut campuses. Post has rolling admissions.

University of Utah

Ranked as the top university for technology commercialization, according to the Milken Institute, this public university in Salt Lake City offers a number of perks for older learners. If you're 62 or older and live in Utah, you can audit many classes (those numbered 1000-4999) for $25 per semester. The university has a Continuing Education department with plenty of classes to take for fun (photography, cooking, gardening and even date-night classes), along with noncredited classes offered at a discount.

Charter Oak State College

Located in New Britain, Connecticut, this accredited public college is geared toward adult learners. It offers everything from bachelor's degrees to certificate programs. Earn credits from standardized tests, military training, certifications and portfolio assessments. The college is entirely online, and it's designed to be flexible so you can study and take classes whenever you're free.

University of Maryland Global Campus

This is a massive school, with nearly 60,000 students enrolled in fall 2020. There are discounts for military service members, eligible spouses and dependents. Everyone who applies is accepted, and about 50 percent of those students enroll. The average age of a full-time undergrad student here is 28, while the average age of a full-time graduate student is 33. The focus is on online education, making it easier to balance life with school.