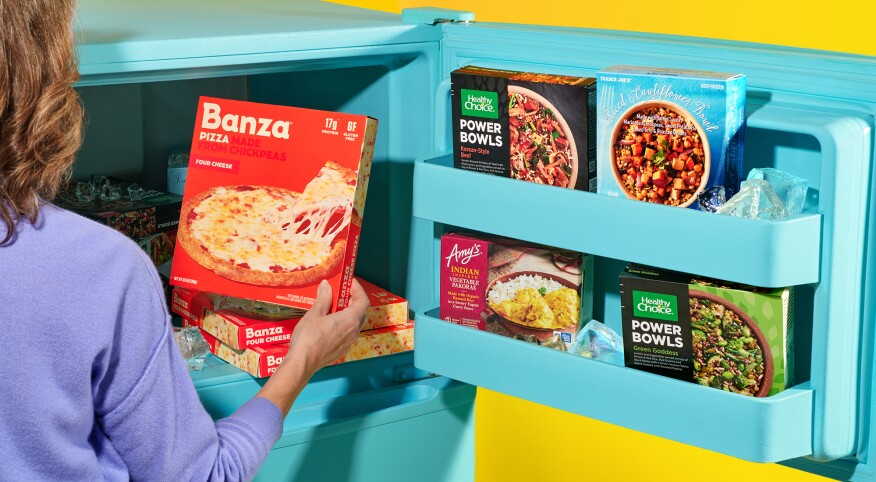 We'd all love to whip up deliciously healthy family meals daily, but the reality is that some days, simply getting everyone fed is an achievement. We know we can't be alone, so we turned to busy dietitians, who shared their favorite frozen supermarket dinners that are good for you and tasty.

The dietitian Lauren Kronisch, clinical dietitian coordinator at Texas Children's Hospital and founder of the Keto Counter blog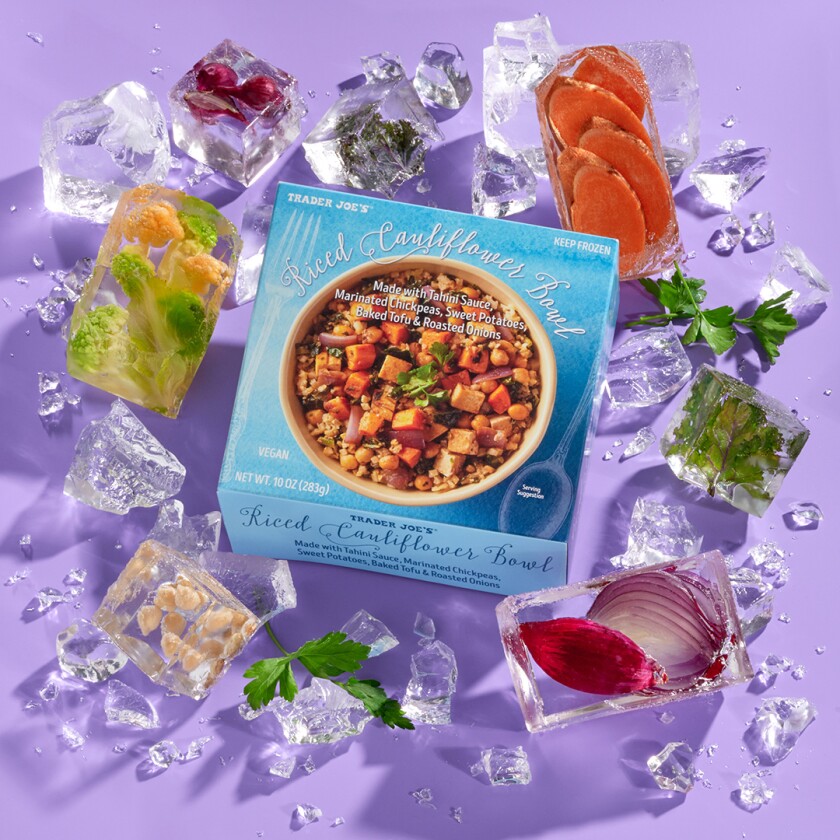 The meal Trader Joe's Riced Cauliflower Bowl

The details This dish also includes sweet potatoes, chickpeas, tofu and tahini. With only 280 calories, it is high in fiber, has no added sugar and is lower in sodium than most frozen meals. "It contains 13 grams of protein, so to boost the protein content, I'll often throw in some leftover chicken, more tofu or some hard-boiled eggs," Kronisch says.

The dietitian Jamie Nadeau, a registered dietitian based in Rhode Island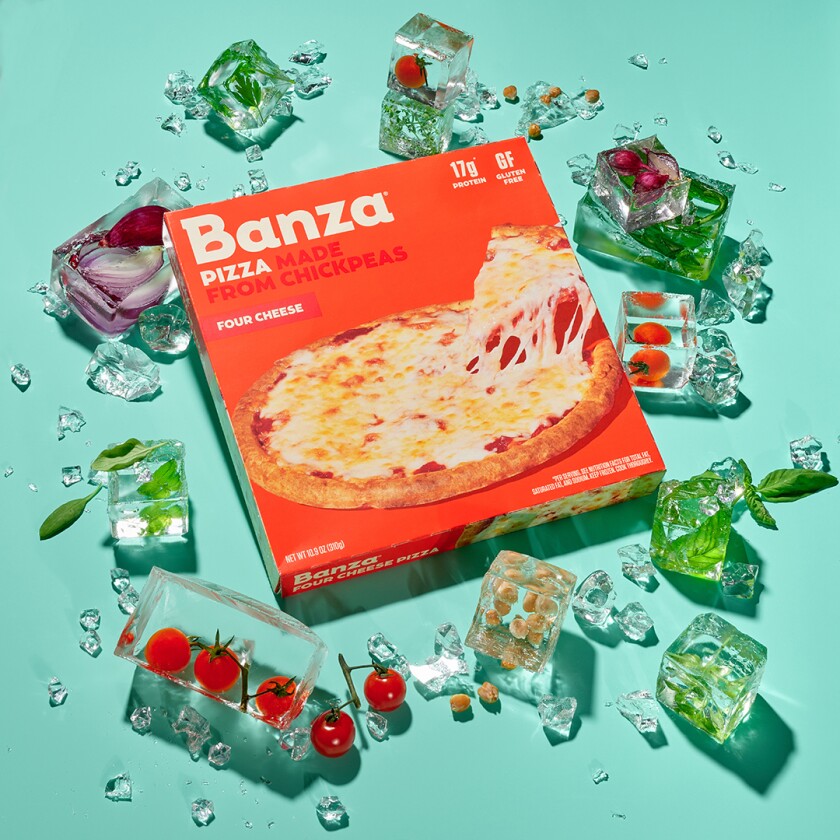 The meal Banza the Pizza Made From Chickpeas

The details This pizza has 17 grams of protein and 7 grams of fiber per serving, making it a nutritious and filling pizza choice, Nadeau notes. "You can turn it into a completely balanced meal by serving it with a side of veggies or a side salad," she adds. "You could even top it with some shredded rotisserie chicken and chopped veggies or toss some shredded chicken in Buffalo sauce for an easy Buffalo chicken pizza."

The dietitian Jesse Feder, a Florida-based personal trainer and registered dietitian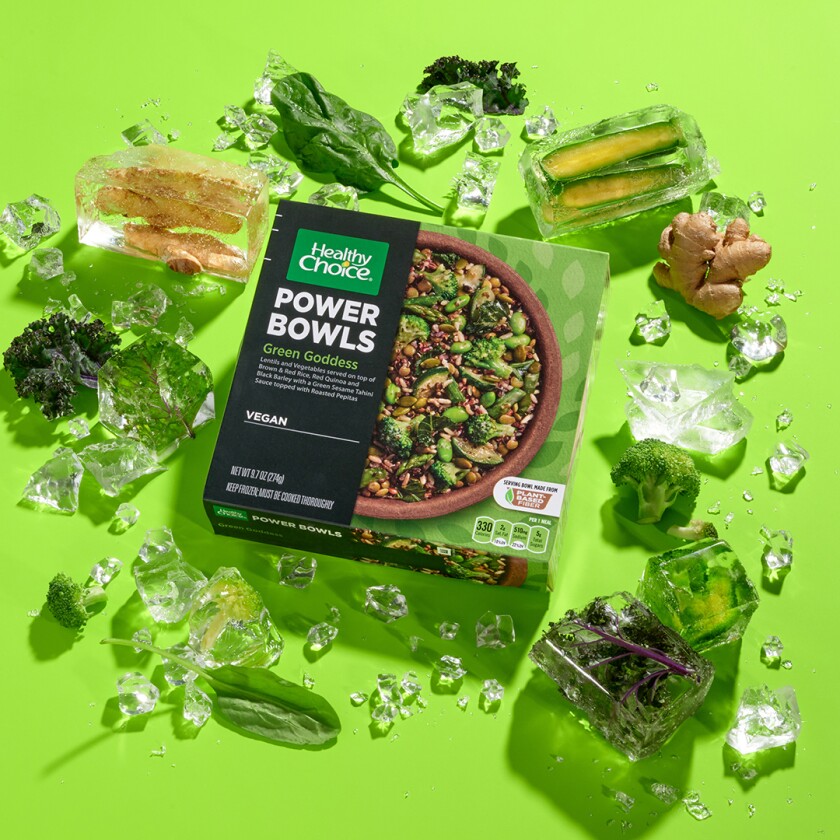 The meal Healthy Choice Green Goddess Bowl

The details This meal has tons of great seasonings and flavors, it's vegan, and it's high in protein. It's 330 calories and has 2 grams of saturated fat, 510 milligrams of sodium, 5 grams of sugar, 12 grams of fiber and 18 grams of protein. "When you think of frozen dinners, you think of meals that contain a day's worth of saturated fats and sodium," Feder says. "But this bowl contains only 2 grams of saturated fat, which is about 10 percent of your daily recommended amount."

The dietitian Kimberley Rose-Francis, a Florida-based registered dietitian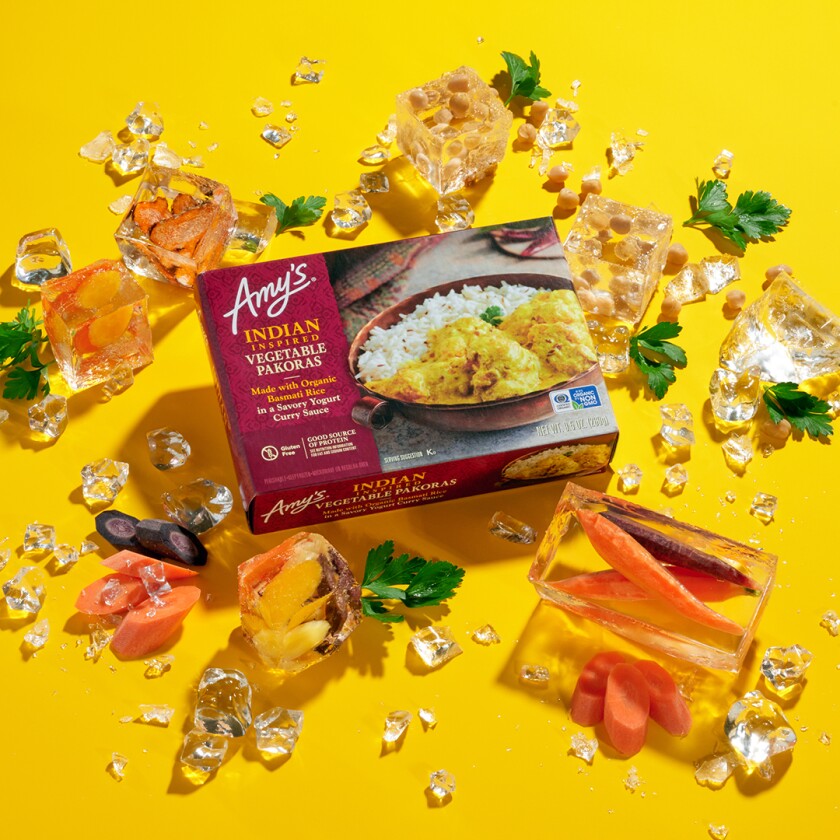 The meal Amy's Indian Inspired Vegetable Pakoras

The details "Amy's vegetable pakoras contain fiber, and I tell all my clients to look for a meal with at least 3 grams of fiber," Rose-Francis points out. Fiber is a nondigestible carbohydrate. It increases satiety, it may help with blood sugar regulation, and it assists with bowel regularity. Rose-Francis also likes this meal because it has 41 grams of carbs. "Carbs give the body and the brain energy and help protect our muscles from being broken down and used for energy," she says. "Individuals with diabetes need to be careful about the amount of carbs they consume, and this particular Amy's meal may be a good option for them." Finally, since this meal contains 11 grams of protein, it'll supply your body with strength and energy, and it's essential for bone, hair and skin health, according to Rose-Francis.

The dietitian Jamie Nadeau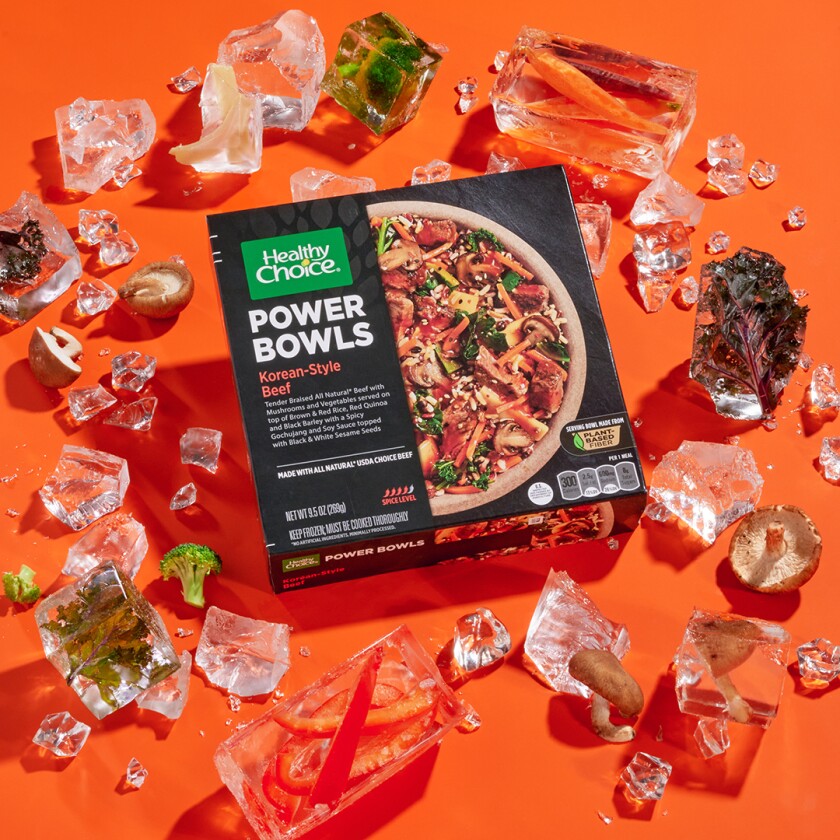 The meal Healthy Choice Simply Steamers and Healthy Choice Power Bowls

The details "Healthy Choice has a great line of frozen meals that are, in general, packed with protein, whole grains and veggies," Nadeau says. She's a particular fan of the Korean-Inspired Beef Power Bowl, which has 15 grams of protein and 5 grams of fiber. It includes whole-grain rice, barley and quinoa, along with greens and carrots — so you're getting lots of nutrient-dense foods, she adds.

Have you tried any of the above? What did you think? Let us know in the comments below.