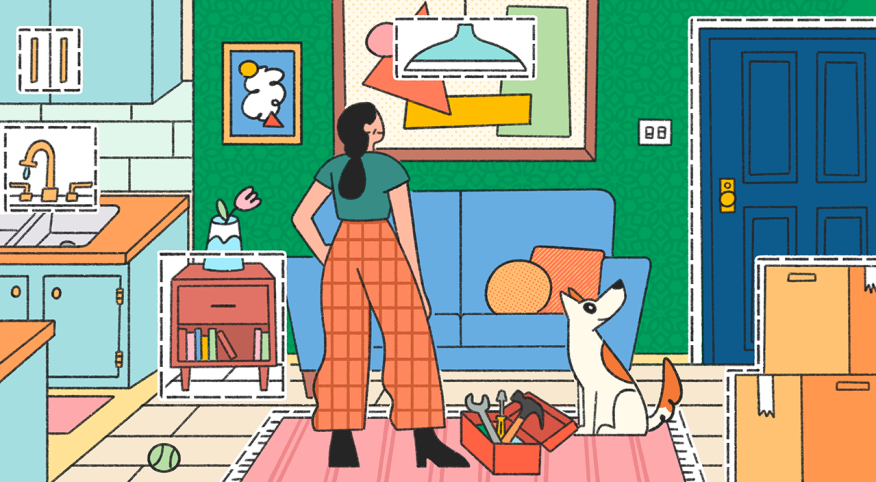 Do you ever look around your home and think, I can't believe I've had the same decor in here for over 10 years? Or maybe you're someone who binges on HGTV and loves the look of a clean, modern space, though to achieve it seems overwhelming and expensive, so your mind shuts down and you leave your home as is, even though you're longing for a refresh.

If you're looking to modernize but don't have the time, money or energy to do a complete renovation, these are some great money-saving tips that can give your home a face-lift. You'll feel as if you have a new space. And if you want to make your home look larger, check this out.

1. Paint the interior doors a dark color.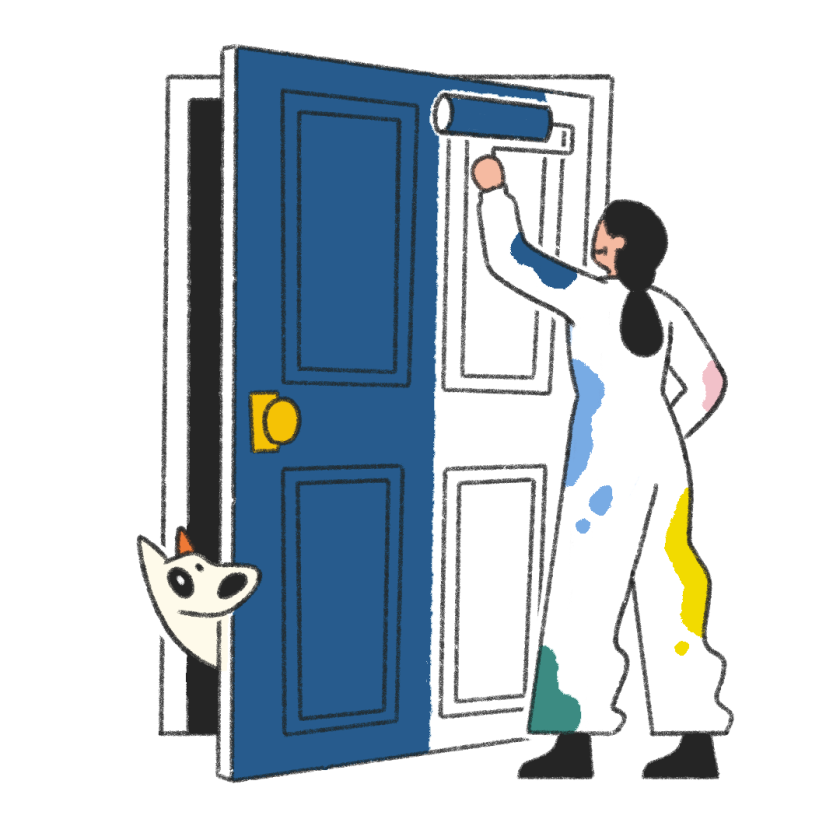 Give all your interior doors an instant glow-up by painting them a dark color. Matte black is a great choice because it goes with every style, from traditional to farmhouse, but gray, navy blue and olive green also look amazing.

By using a small roller and your paint color of choice on doors, you can transform every room and hide a lot of dirt, to boot. You don't have to be a professional painter either. Doors are very forgiving. You don't have to work a lot cutting in — or painting in places that are hard to reach with a roller.

2. Change out hardware.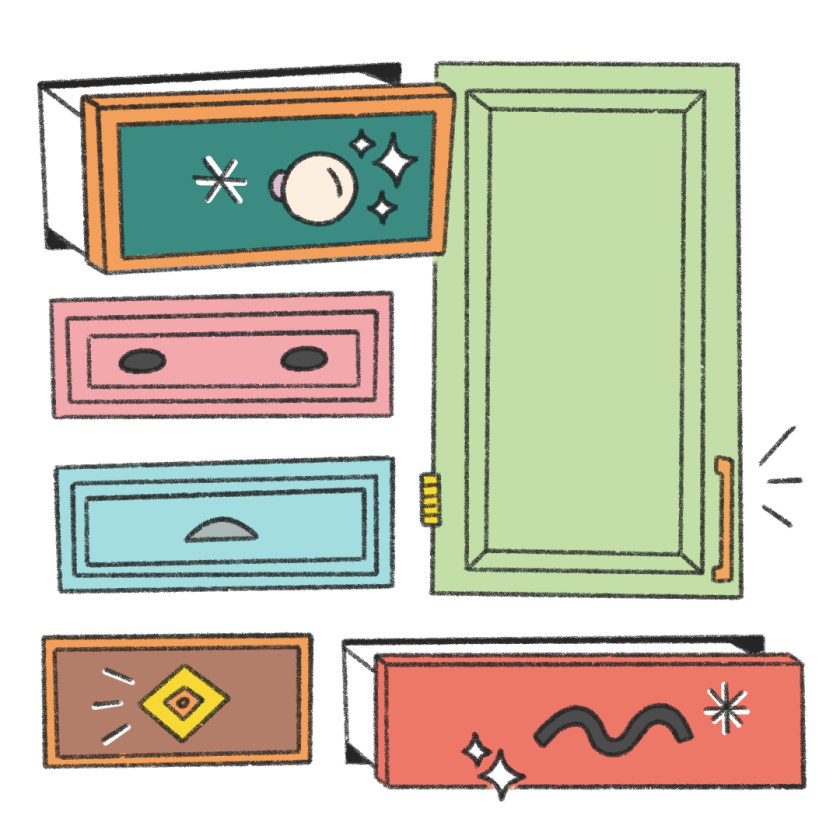 Changing out doorknobs and furniture and cabinet hardware makes for a quick update. It'll give your pieces a complete makeover and can take them from basic to luxe. Hardware is like jewelry for your rooms, so don't be afraid to go bold and choose something in brass, gold, black or even brushed chrome if your style is contemporary and sleek.

There are so many sizes and finishes to choose from. It won't be hard to find something you love that'll work with the rest of the finishes in your home.

3. Declutter.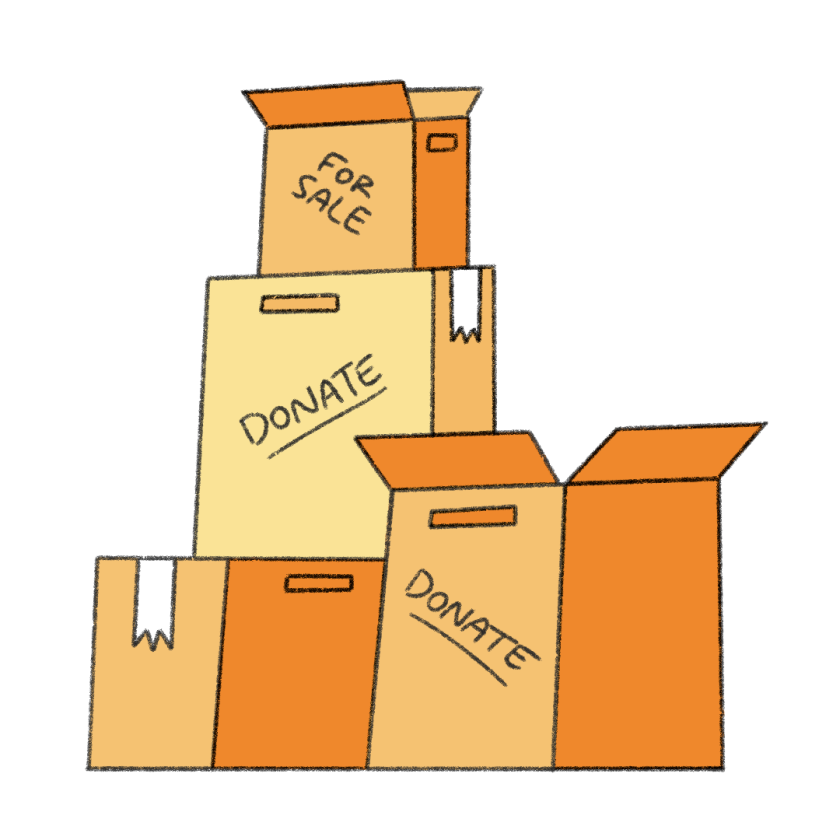 Getting rid of piles of paper you see every day is free and can instantly brighten your home and make it look more simple and modern. In general, donate or sell items you no longer need, and see if there's another place you can store things like stacks of bills and important papers. Look around your main living areas and decide if there are things you no longer use or can do without. A lot of times when you want your home to look clean and modern, all you have to do is take some stuff away — which is a lot cheaper and easier than buying new things and hoping they'll give you the vibe you're looking for.

4. Change out light fixtures.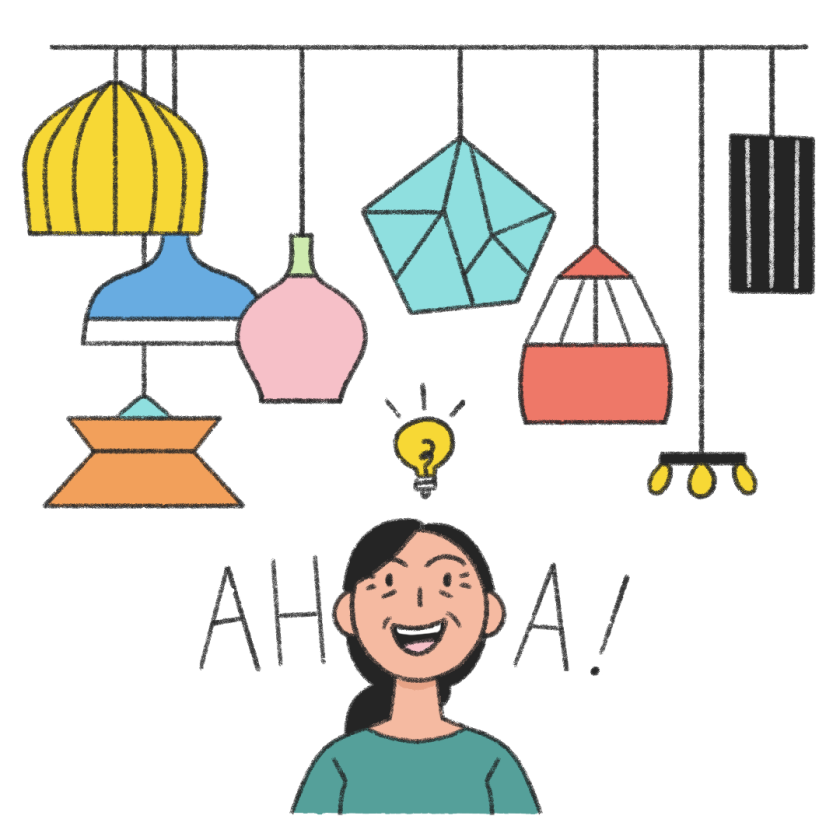 You can hire an electrician to update your light fixtures, but there are also fabulous tutorials on YouTube. It's a pretty straightforward procedure (just always make sure to turn off the electricity), and you can do it yourself if the new fixture isn't too heavy and cumbersome.

There are so many great styles out there, from black iron to rattan to Edison designs. Changing outdated fixtures is one of the most impactful ways to give any room an updated look.

5. Add wood accents.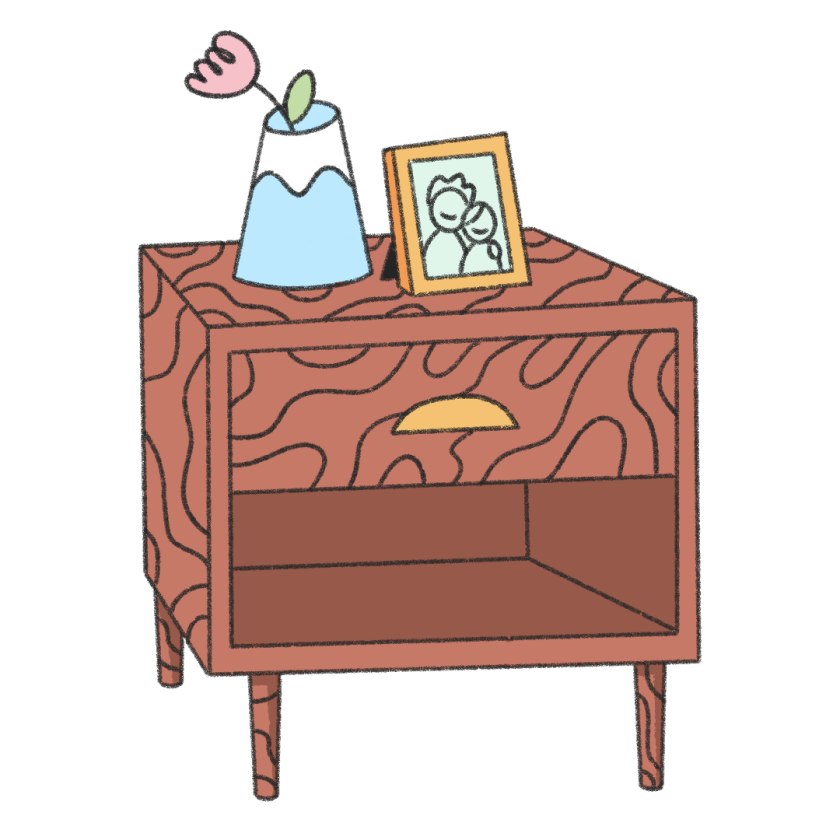 Wood and wood tones are very in right now. Wood goes with any style, and all it takes is one or two accents to warm up your space. Wood side tables are great for the bedroom or living room, and items such as wood frames and other accent pieces look great on walls, tables and fireplace mantels.

6. Change out rugs.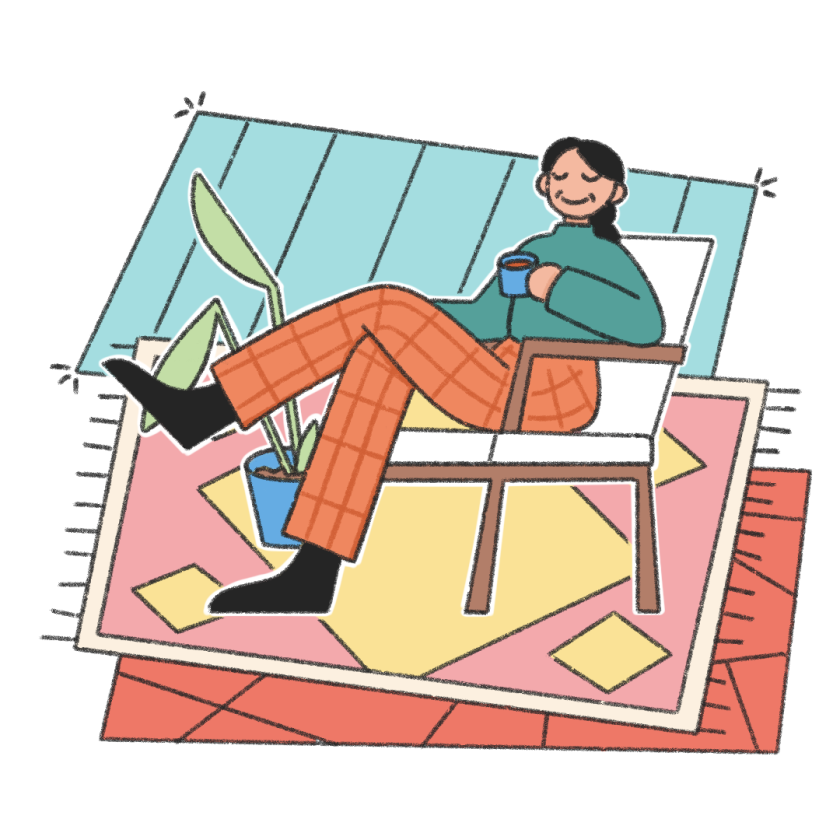 A rug refresh makes your entire room look new. It doesn't take longer than a few minutes to put it down, and there's nothing like the instant gratification you get when you stand back and admire a rug you love. Choose something that makes a statement, like a bohemian rug, or something clean and simple, like jute. Layering rugs is also a wonderful way to give your room some texture and dimension. Putting a cowhide or sheepskin rug over a cotton or wool rug can give your living room or bedroom the pop it needs.

7. Change out faucets.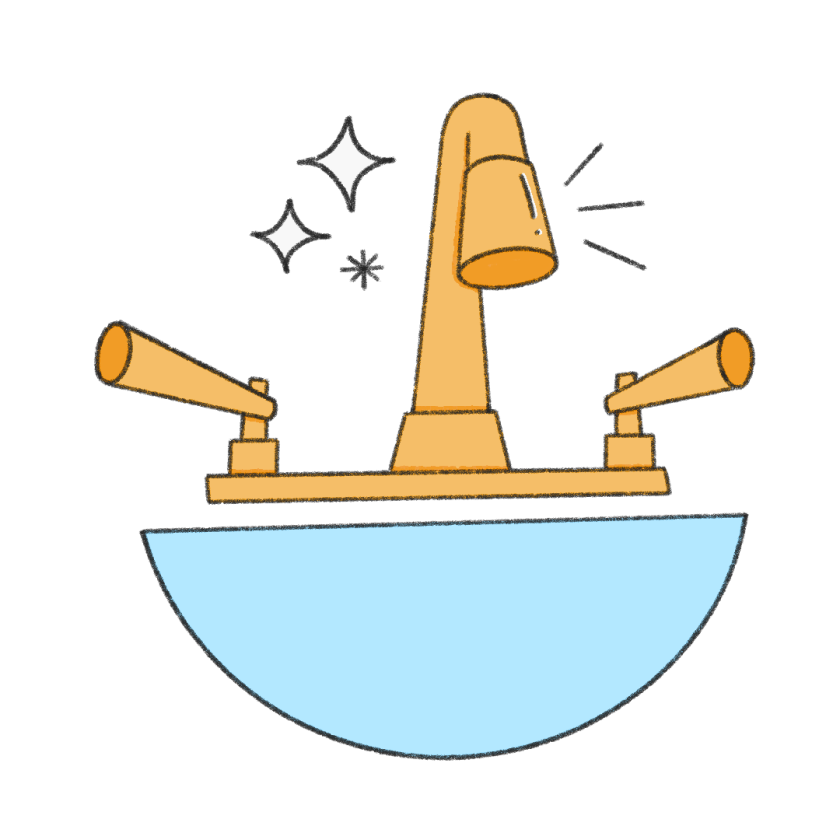 Changing out builder-grade faucets for something fancier can transform your entire kitchen and bathroom. Professional-grade faucets look terrific in larger kitchens, and brass or black can take your rooms from boring to stunning.

There's no need to try and match all your metals unless that's what you prefer — mixed metals in any room can be beautiful and allow your personality to shine through. If you're handy, you can change out a faucet yourself. Check out YouTube. Otherwise, contacting a local plumber is your best bet. Switching faucets is a lot cheaper than ripping out a perfectly good sink, bath or shower. Sometimes a simple faucet change is all you need to make a room feel updated.

Are you planning to do anything to your home this summer? Let us know in the comments below.