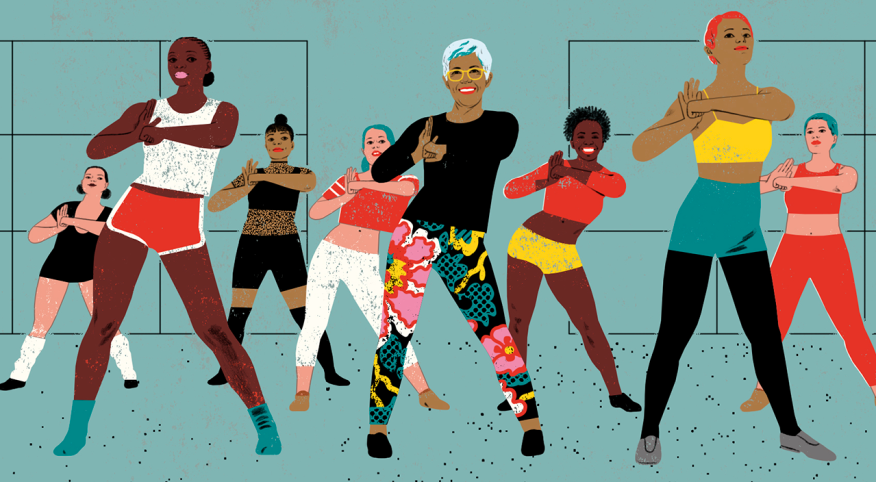 Spring is a time for blooming and coming to life again. However, whatever the season, many middle-aged women feel invisible, unnoticed. Being recognized for who we are is important. But as we get older, we sometimes don't get the attention we used to receive. Whether or not it's right, we sometimes learned to see ourselves through the admiring male gaze, which might have diminished. I always yearned to be seen, and I felt invisible, even as a child. Predominately an introvert, when I was 9, I typed a letter on my toy typewriter and signed my brother's name.

The missive described why he wanted to go on a television game show called The Big Payoff and win presents for me. My letter was selected! When we were on the show, he answered questions while I sat and smiled. At that time male voices, even those of boys, were the ones with sway. I kept behind the scenes, orchestrating what I wanted to happen for years, until that wasn't enough. What is now most necessary for me is to have a purpose and feel visible. Here are some simple things you can do to stay visible yourself.


Make your point of view heard in a conversation. Yours may be the wisest voice in the room.

Take a dance or gym class you enjoy, and be the oldest one in the room. I took a hip-hop class at my gym. Since everyone else was in their 20s and 30s, my reflection in the mirror was distinguishable. People were impressed with my moves. I was keeping up (for a while), so I became the coolest one in the studio, especially to myself. I left (when I ran out of steam. but I am building up my endurance) feeling like a superstar, and since then, people at the gym wave and smile at me. It's all about bursting people's assumptions about age.

Wear just one thing that much younger women wear. My favorite is giant gold hoop earrings that come down past my jawline. My wardrobe is mainly subdued, focusing on solid colors and natural fibers. Other examples are green-and-black snakeskin leggings (also a standout for an exercise class), a big, interesting piece of jewelry, or a fairly fitted jacket with a bold pattern or some metallic in it worn over slim black pants. With one hip fashion accessory, you'll be noticed for your creative style, not as a middle-aged woman trying to look young. Make this accessory your trademark. Some women delight in putting some blue, purple or pink streaks in their hair. This functions like the one fashion accessory.

Learn to play pickleball, pool, chess, squash, tennis or other games where your opponents have to focus on what you do.

If you have a pet you walk on a leash, give her a cute flashy collar, coat or bandana. Increase your interactions with other pet people by consistently going to the dog park or beach. When you and your dog become regulars at these venues, people know who you are. I have a friend who had a hard time being social. After she got an adorable pup, she started getting noticed. That led to easy conversations about pets, which led to other things.

Take a class in something that interests you. Participate actively, asking questions and giving answers.

Organize an event or dinner for a friend, family member or group you're involved with, and don't remain behind the scenes.

Offer a service or organize a book club or swap meet, then post about it through your social media. Include your photo.

Attend art openings, book readings or other events wearing your signature accessory and speaking your opinion. The key is to show up consistently, so your presence is expected and noticed and you become a regular. This can even be applied to your favorite place for coffee, lunch or a drink. Think of clothes, accessories and even sometimes your beloved pet as props. They help you feel good about yourself. When you have confidence, it is reflected in your eyes, your smile, the way you move, how you express what's on your mind. And that does not go unnoticed.
What do you think of the above? What would make YOU feel more seen and heard?