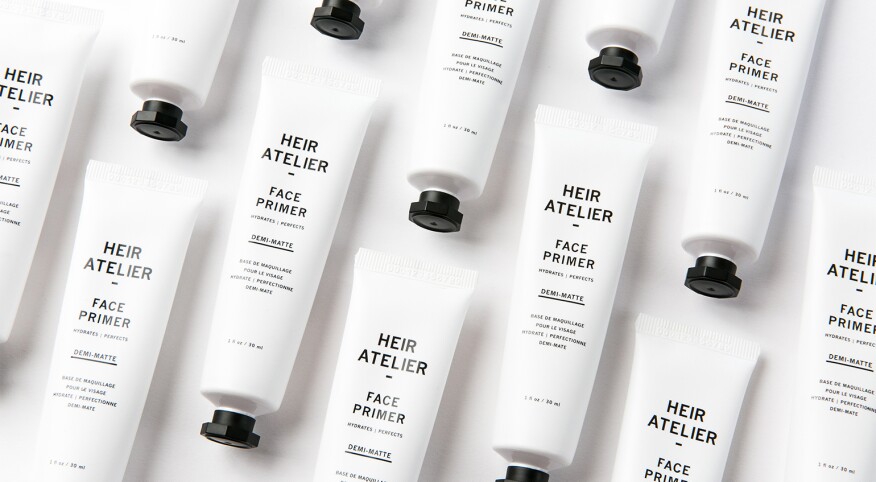 Whether it is due to the Markle effect (see: dewy natural glow) or a backlash against last year's more dramatic colors, when it comes to fall make-up, less is definitely more. "The pendulum is swinging back after very heavy makeup looks taking center stage. Wearing heavy foundations, contouring, and powder ages you after a certain point. A light- handed approach is more youthful," says celebrity makeup artist Kendra Richards. For most of us, though, a no make-up look doesn't mean NO make-up. Because, well, life. Here's what you need to know.

FaceTime:

For a barely-there face that still looks polished, begin with a glow-enhancing primer. " Heir Atelier Face Primer ($42) provides skincare, moisturizer and makeup primer in one. The finish is demi-matte so your skin looks natural and perfected," Richards says. For double duty (because, yes, you need sunscreen even after the summer months(, try new TIZO3® Facial Mineral Sunscreen with SPF 40. ($41.99) Lightly tinted, it combines protection and primer without weighing you down. Want a bit more coverage? Follow with a light foundation like Jillian Dempsey's Cheek Tint ($28) or celeb fave, Stila's Convertible Color (works on lips and cheeks) $25.

The Smoky Eye 2.0

"For women over the age of 30, a fuller brow gives a more youthful look," says brow master Christopher Drummond. Fill in sparse brows with short feathery strokes of a pencil. Drummond recommends Anastasia's Brow Wiz ($21). Another to try? Maybelline's new Tattoo Studio Tint Brow Pen SRP ($8.99) for a microblading look without the needles (or the cost). The smoky eye is getting a makeover as well. Richards recommends using eye shadow instead of pencil to rim eyes for a softer look. Deep plum shades (bye, bye, black liner) work well on most complexions.

Lip Service

Think MLBB, 'My lips but better.' (Yes, it's a thing, lol.) Look for sheer colors that match the tone of your natural lips and add just a bit of oomph. That favorite red lipstick? Save it for a big night out. Or next season. Because the pendulum always swings back.