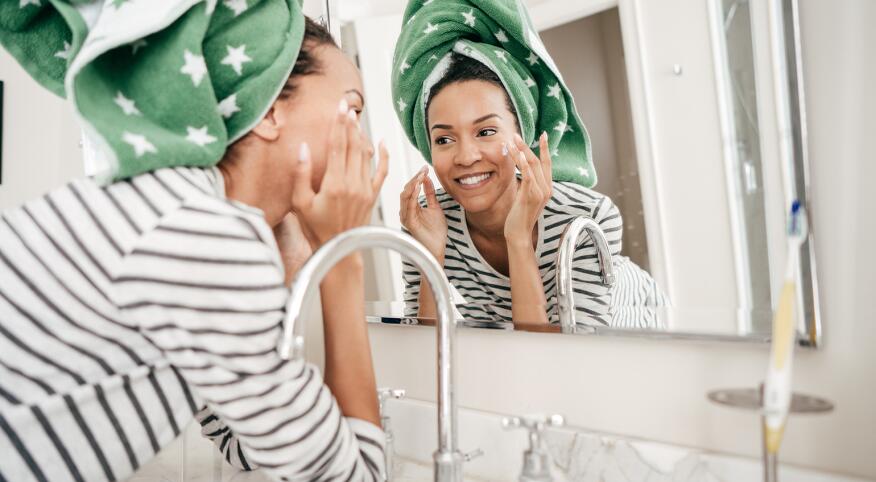 While there is no magic cure for fine lines and dark spots (if only that was a description of a
dress pattern and not a face map), retinol — a derivative of vitamin A — comes close. "Retinol helps boost collagen production, speed cell turnover and unclog pores. This results in reducing fine lines and wrinkles, evening out discoloration and brightening skin tone," says Lamees
Hamdan, M.D., founder of cult-favorite skincare line Shiffa. While Renova, a stronger, Rx formulation, can be most effective, it may also cause redness and flaking. Luckily, there are many over-the-counter retinols that promise real results with fewer side effects. "Retinol should always be used at night and can be followed by a light moisturizer if your skin needs it," says top Hollywood facialist Shani Darden. Because retinols make your skin more sensitive to sun, it's imperative to use a good SPF every day. Here are some of our favorite retinol formulas:

Serious Serums
Mad Hippie Vitamin A Serum ($32.99) has 10 active ingredients, including
coffee berry for instant exfoliation. Shiffa Rose Maroc Night Elixir ($175) has chamomile to
soothe skin and is gentle enough to be used around eye area. Shani Darden Resurface Retinol
Reform serum includes aloe vera to moisturize and boost brightness ($95).

Mask the Problem
For extra oomph, try emerginC Vitamin C + Retinol Mask ($50) once or twice a week . The clay-based formula removes dead skin cells and increases collagen with natural fruit acids and green tea.

Ditch the Turtleneck
Wrinkles, alas, don't stop at the jawline. To treat face and neck, try L'Oréal Revitalift Anti-Wrinkle + Firming Face & Neck Contour Cream ($17.99), specially formulated to tighten as well as smooth skin.