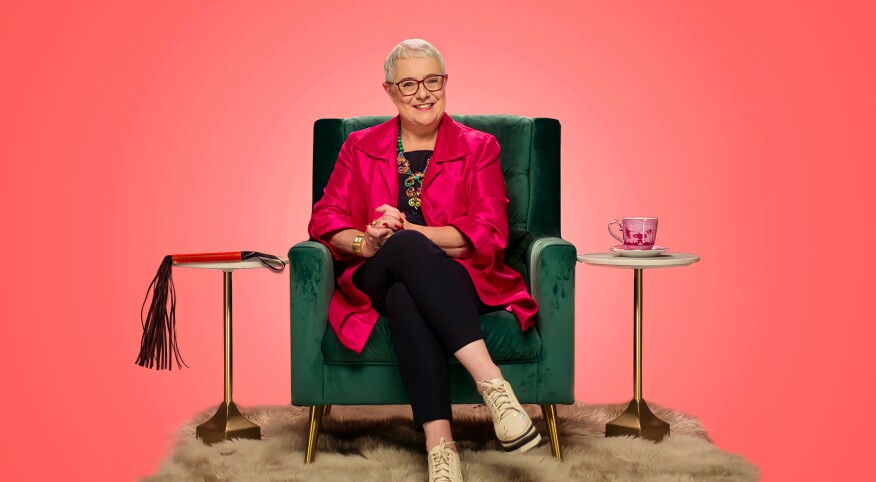 One of my favorite activities is to binge-watch home-improvement shows.

Personally, I don't have any ability when it comes to renovation projects or choosing home decor. So, I'm fascinated by experts who can use paint, Spackle and imagination to magically transform rooms.

Perhaps one of the most interesting new decorating shows I've watched recently is the Netflix reality series How to Build a Sex Room, featuring interior designer Melanie Rose.

Born and raised in London, Rose had a successful career as an actress. At age 13 she was part of the original production of Annie in London's West End theater district.

Then in her 30s, Rose came to the United States and made a career pivot to decorating. She enrolled in an online interior design class. "I've always been creative, which I attribute to my parents," she says.

The talented Rose became a sought-after home decorator in the Los Angeles area. "I didn't set out to become a sex-room designer," she explains. "I had been working with a client for a few years when she decided she wanted to spice up her bedroom decor. She asked me if I had ever decorated a sex room, and I replied that I had not."

At 58, Rose may not be whom you picture as being interested in this type of decorating work. She admits, "I was bought up very proper in England. I was privately educated, and my parents never talked about sex except when discussing procreation."

But the idea of designing a sex room intrigued Rose, so she did some research. "What I found online is very much what you would think of when you hear 'sex room,'" she says. "There were a lot of sex dungeons and BDSM references. Much of it looked quite dirty and disgusting. But I realized it didn't have to be like that. A room could be devoted to sex and pleasure while also being beautiful and luxurious."

Rose's expertise in designing sex rooms grew, and through word of mouth, she gained a following. Dubbed the Mary Poppins of Sex Rooms, she was approached by Netflix to star in a reality show.

Rose believes her age is an asset in her career and in the show's success. "If I were in my 20s or 30s, I don't think the show would work," she explains. "I am a mature British woman talking about sex and sex play. Rather than seeing it as dirty or taboo, I try to normalize the conversation for people of all ages."

So, what does Rose want people to know about sex rooms?

1. Consider devoting a room to pleasure

"When you are younger and first meet, sex is lustful and you hump like bunnies," Rose says. "Then you get older, and intimacy becomes less important. Designing a sex room can put sex back on the priority list for couples."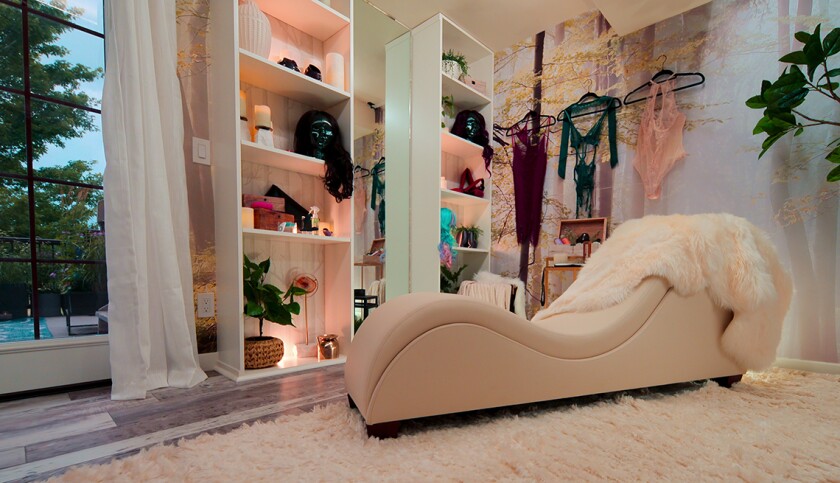 And you don't have to be in a relationship to enjoy a sex room. In one episode, Rose creates a sex room for a woman in her 50s who was recently divorced. "She had been repressed all her life and was ready to take charge of her personal pleasure in a safe, luxurious space, with a new partner or alone," Rose adds.

2. A new kitchen gets you cooking, and so does a sex room

Think of it like this: When people spruce up the kitchen, they get inspired to spend more time cooking. The same is true if you designate a space in your home as a sex room.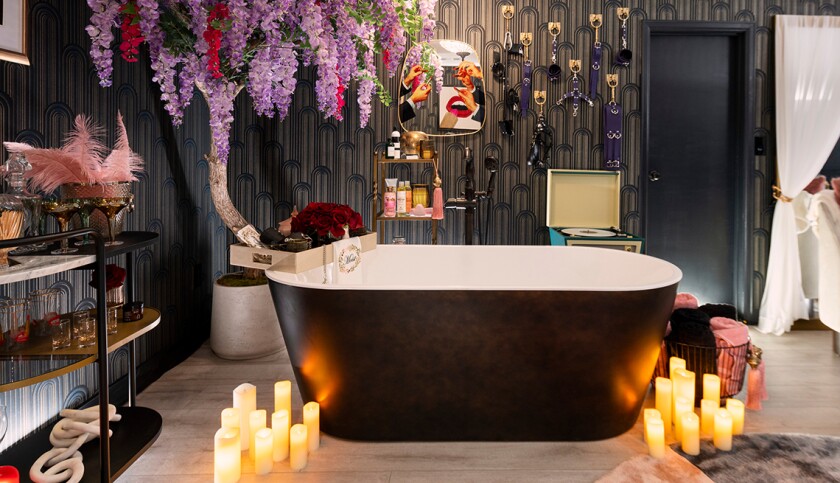 Rose says, "Creating a sacred space for sex allows people to step out of their everyday lives and into a safe place where they can experiment together or alone." Continuing with the kitchen analogy, purchasing a new appliance such as a blender or a pizza oven can spice up your cooking repertoire and encourage you to test new recipes. Introducing new sex toys into your relationship encourages trying out new things in the boudoir.

3. People of all ages can enjoy sex rooms

"Sex doesn't stop at 60. There is no sex age limit," Rose points out. She has clients of all ages, and she says it's usually the older couples who are more open, less judgmental and willing to experiment.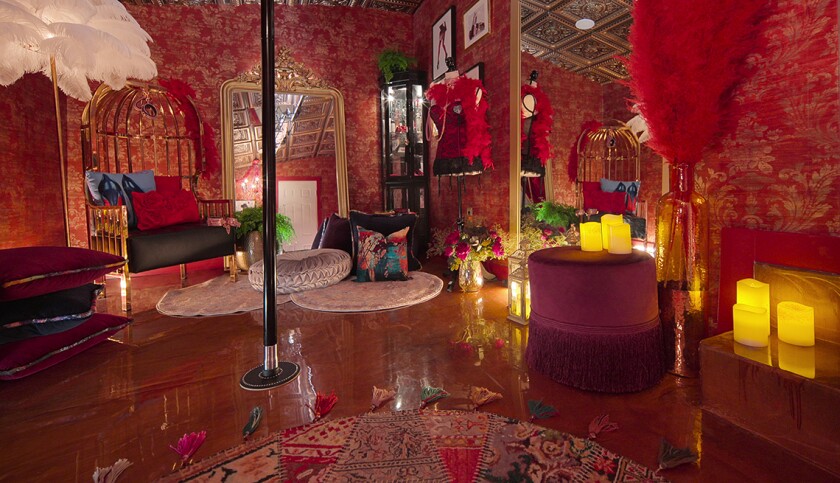 While the clients profiled on the Netflix show are comfortable discussing their projects on camera, most of Rose's clients have her sign an NDA (nondisclosure agreement), to keep the details of their projects confidential. Rose says, "People may think, I am not the type to have a sex room or I'm too old, but anyone can be the type. Your very proper neighbor may have a sex room."

4. Your bedroom can be a sex room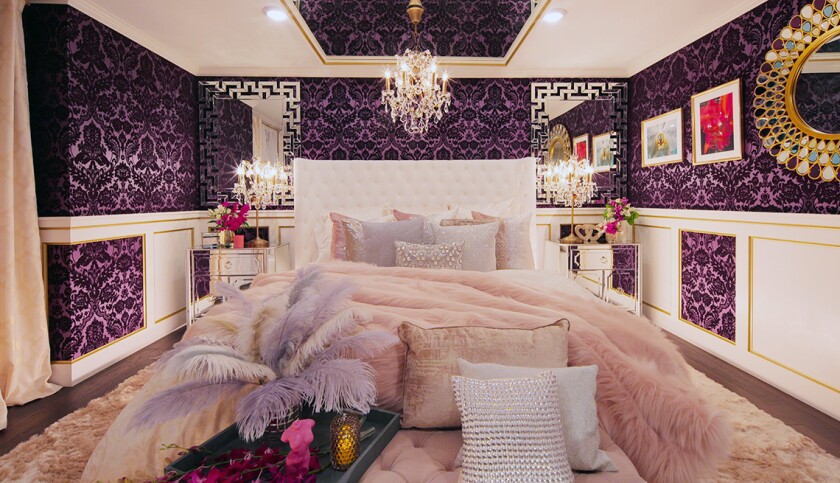 If you don't have the space for a separate sex room, you can make your bedroom sexier. "Dirty clothes all over the floor are not sexy," Rose notes. "Keep your bedroom tidy and clean. Buy some luxurious bedsheets and silky pajamas. Or consider wearing no pajamas; it's a completely different feeling to slip into your sheets naked and can be quite arousing."

5. The key to good sex is communication

"Good decorators listen to their clients, whether they want to design a new bathroom or a sex room," Rose explains. "I am not a couples counselor or sex therapist, but I am a good listener. I help people to open up about their desires, to push their boundaries and be willing to try new things."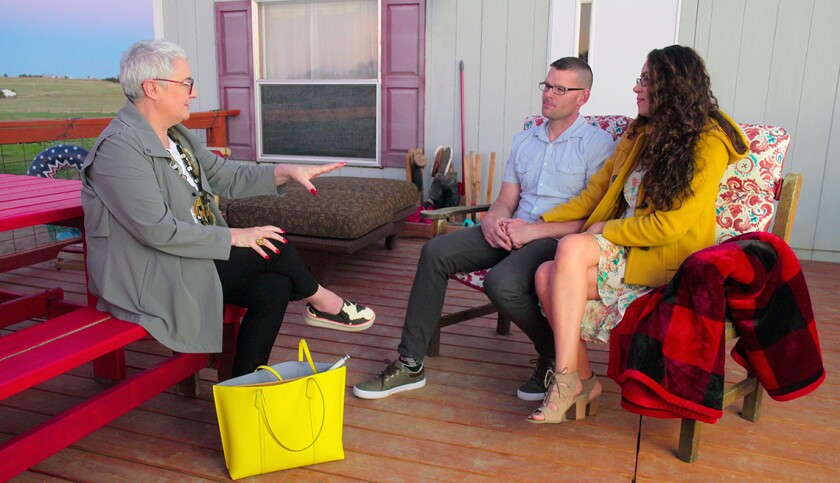 If you have trouble communicating your desires to your partner, consider using the show as a catalyst for conversation. Rose says, "Make the show a date-night activity. Have a lovely dinner, open up a bottle of wine, then make some popcorn. Be sure to grab a notepad and pen to write down what you do and don't want in your own sex room."

Have any of you seen 'How to Build a Sex Room' on Netflix? Let us know in the comments below.