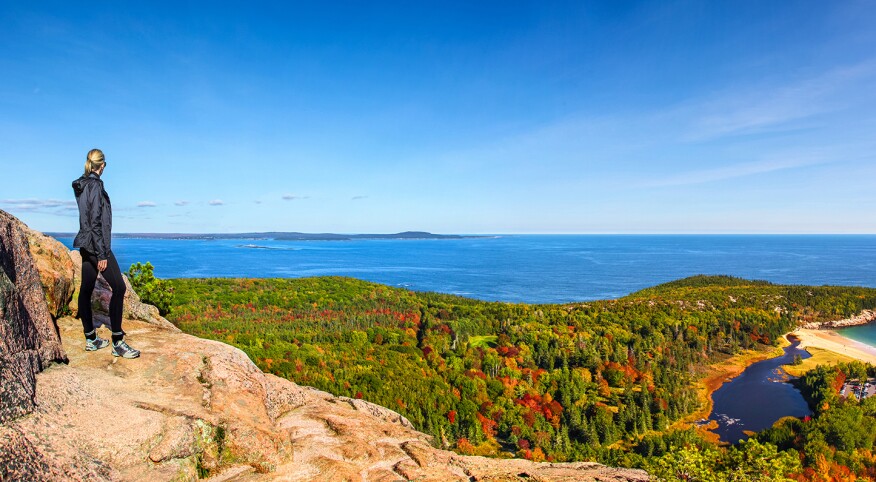 Hiking and walking were my saviors during this stressful pandemic. I committed to staying active by walking every day for at least 3 miles. I either walked from my home and around our local county park, or often hopped in the car and drove to nearby Bear Mountain State Park and hiked one of the many trails. I found walking outside in the fresh air was a great way clear my mind and de-stress while also social distancing and getting some needed exercise. Instead of focusing on my issues, I focused on the feel of grass and soil under my feet, the breeze and the warm sun on my skin, the different birds that I heard, the smell of the air I was breathing, and the variety of trees, flowers and animals that I saw. It was a peaceful reminder of how beautiful the world is in the midst of all that has been crazy about it.

Now that the summer is winding down and cooler afternoons are on the way, why not pack up the car for a day trip to your nearest national or state park to stay active? With social distancing still a top priority everywhere, I'm sure there's a park near you with acres and acres of space waiting for you to explore.

Go by yourself to de-stress, grab your kids or parents, or meet up with your girlfriends. It's a great way to relax, talk through some issues, spend some quality time or just appreciate the outdoors while you exercise together. Walking is one of the easiest and most accessible forms of exercise. According to Eatingwell.com, "even a 20-minute walk can lower the body's inflammatory response." Why is this a good thing? Eating Well explains that inflammation "is a common contributing factor in many chronic diseases such as diabetes, cardiovascular disease, arthritis and even Alzheimer's disease." Other benefits of walking, according to arthritis.org, include circulation improvement, lower blood pressure, mood lightening, weight loss, muscle strengthening and joint and sleep improvement, to name a few.

So grab your crew and get moving. Just be safe. Get trail maps and familiarize yourself with them before heading out. Wear your face coverings; keep 6 feet between you and other hikers; and bring insect spray, sunscreen, hats, jackets, hand sanitizer, disinfecting wipes and even chairs if you think you'll want to stop and chill. Tell your group to bring their own snacks and drinks to avoid the need for sharing. Steer clear of picnic areas and scenic lookout points that tend to draw crowds, and instead explore the trails and find your own spot.

If you've never been to the state or national park in your area, now is the time to explore. The United States has 62 protected areas known as national parks, and each state has its own system of parks with camping and activities. The parks are open, so get out and discover or rediscover them.

Walk, hike, take pictures, relax, enjoy nature and make memories. Here are some stunning national and state parks around the country to visit, as well as a look at what's special about each. Just be sure to check their websites before heading out to find out about parking availability and areas of the park that may be closed.

Acadia National Park in Maine is a little under three hours from Portland. It features beautiful coastline and 47,000 acres of picturesque mountains, forests and lakes, hiking, picnicking and relaxing.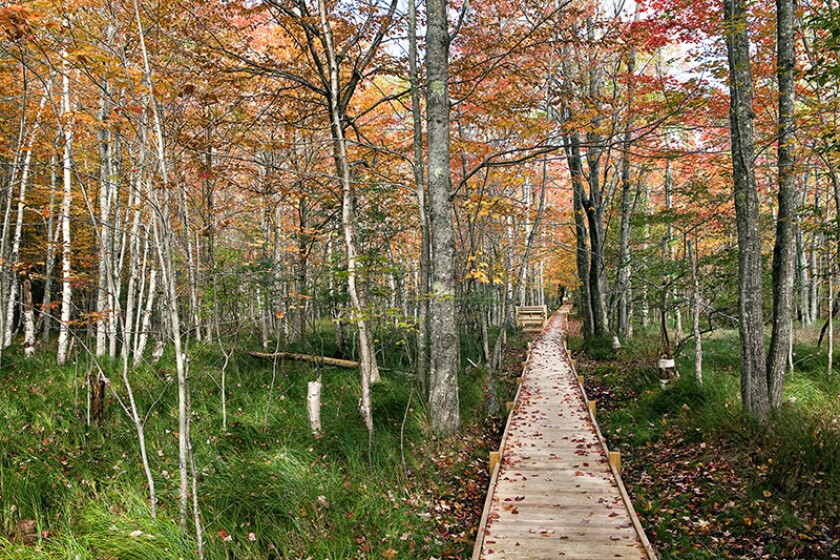 Cuyahoga Valley National Park in Ohio is not far from Cleveland and Akron and is known for its beautiful wildflowers, waterfalls, forests and rolling hills.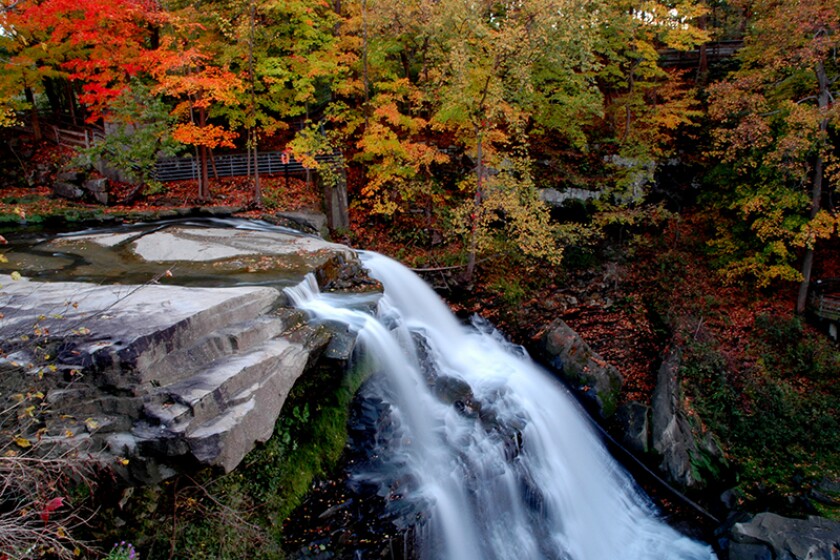 Great Smoky Mountains National Park, straddling both Tennessee and North Carolina, is a gorgeous park great for hiking and wildlife watching. It is one of the most-visited national parks in the country.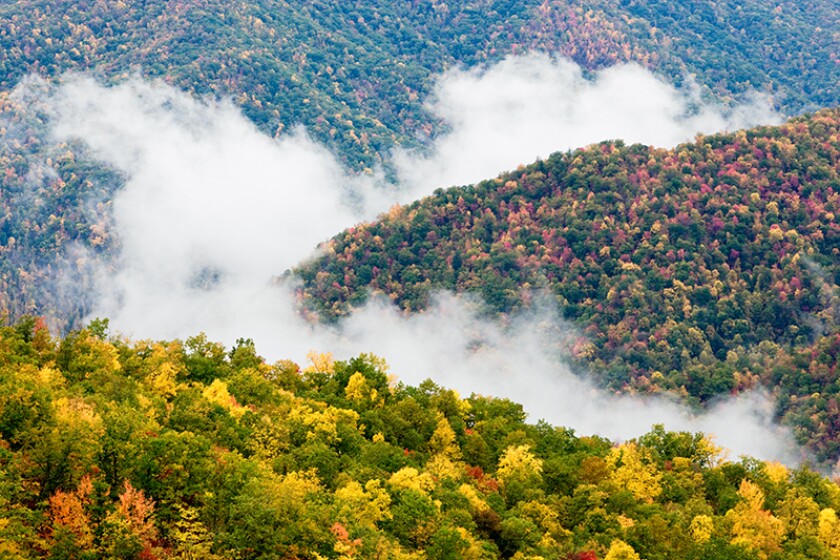 Yosemite National Park in California is a breathtaking experience and just a little under four hours from San Francisco. Californians who have never been should plan to go and take in its magnificent giant sequoias, granite cliffs, waterfalls, lakes, rivers and lush meadows.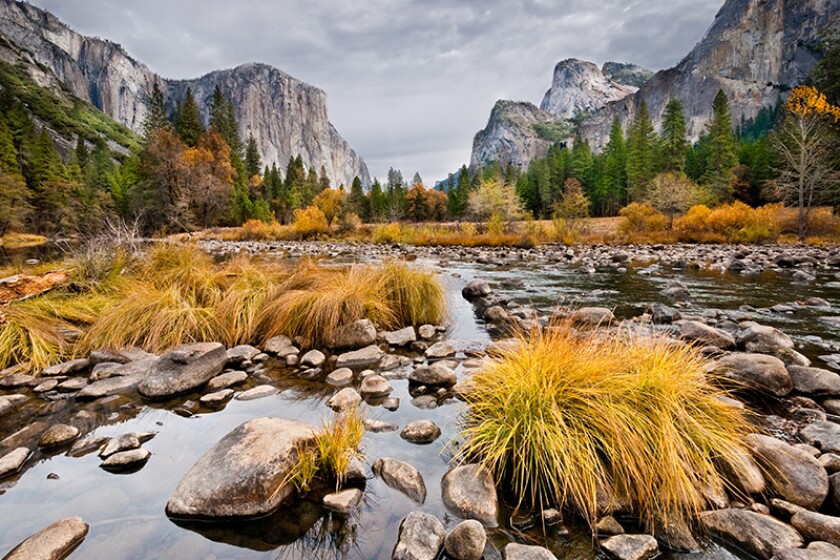 Yellowstone National Park spans 2 million acres and three states: Idaho, Montana and Wyoming. It is known for its geysers and hot springs. Enjoy a hot-spring soak; hike and relish the park's beauty and (from a distance) bears, bison and elk; or take a guided tour.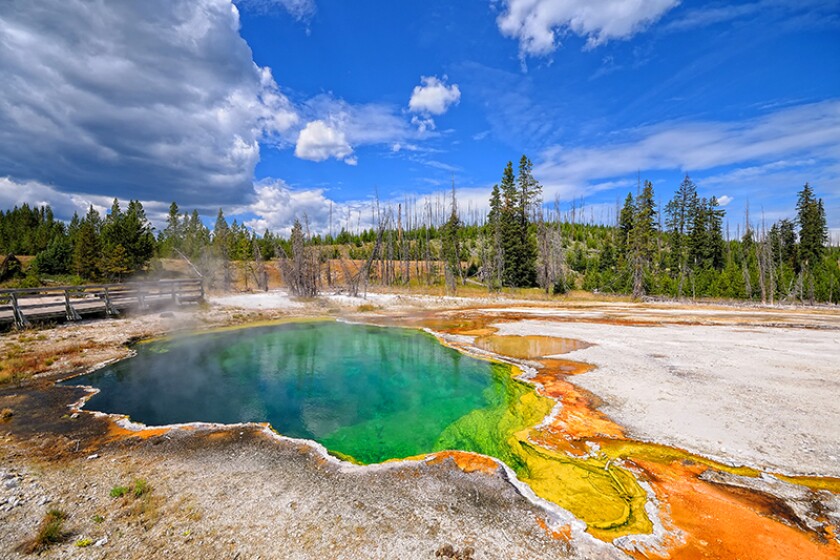 Tallulah Gorge State Park in Georgia is about 90 minutes from Atlanta and known for its gorgeous waterfalls, pools and rivers. The popular Hurricane Falls Trail descends to the park's suspension bridge, where you'll find the best views of the park.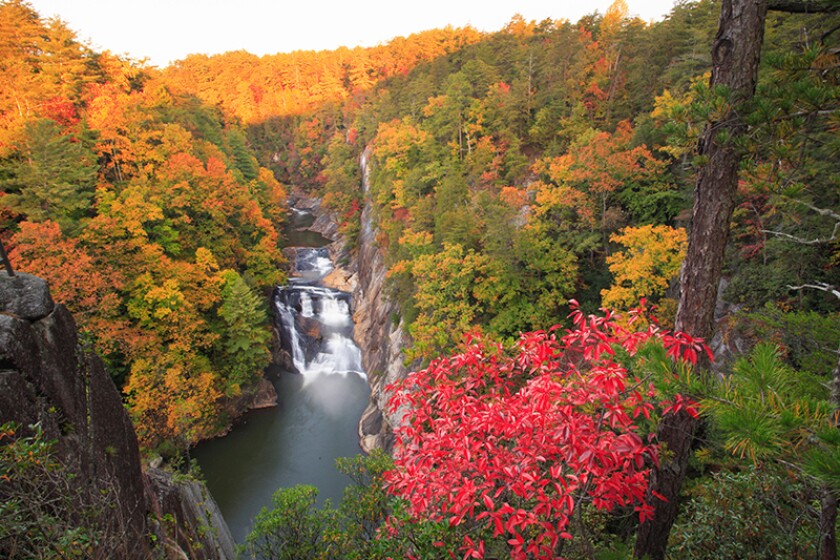 Shenandoah National Park in Virginia is about 75 miles from Washington, D.C., and hugs the tops of the Blue Ridge Mountains. It is bursting with gorgeous rugged mountains, waterfalls and breathtaking vistas seen either by car or by foot.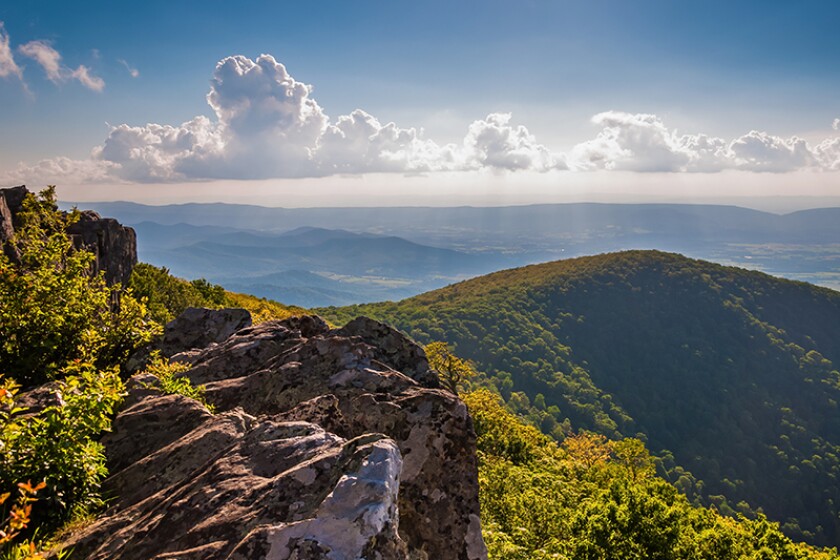 Congaree National Park in South Carolina, 25 minutes from Columbia, is a picturesque forest and home to wildlife — including feral pigs, armadillos, catfish, snakes and more. Visitors can explore its swamplands and Spanish moss-covered trees from a number of scenic park trails and guided tours.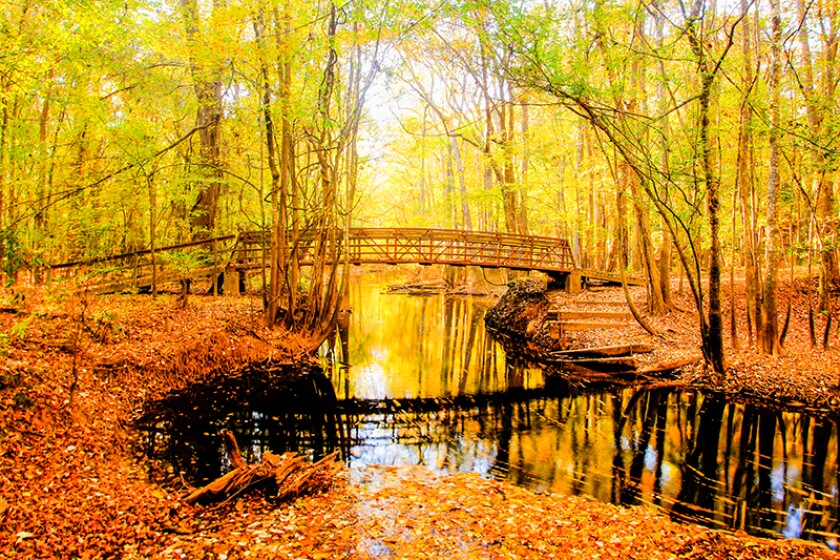 Niagara Falls State Park in New York includes 400 acres of scenic lush landscape and, of course, the majestic natural wonder of the Falls. Niagara Falls is six hours from New York City, four hours from Albany and 30 minutes from Buffalo.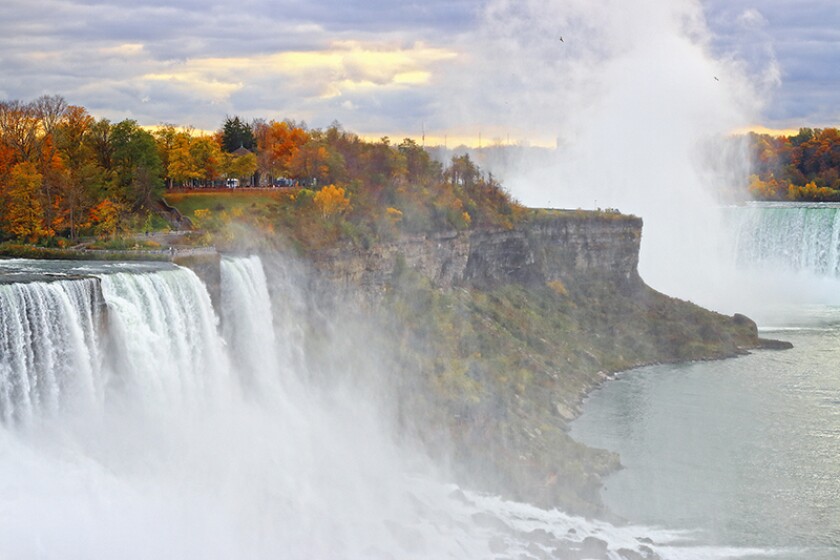 Bear Mountain State Park in New York is two hours from midtown Manhattan. The 5,205-acre park features 18 moderate-level trails, shaded picnic groves, lake- and river-fishing access, and the Trailside Museums and Zoo.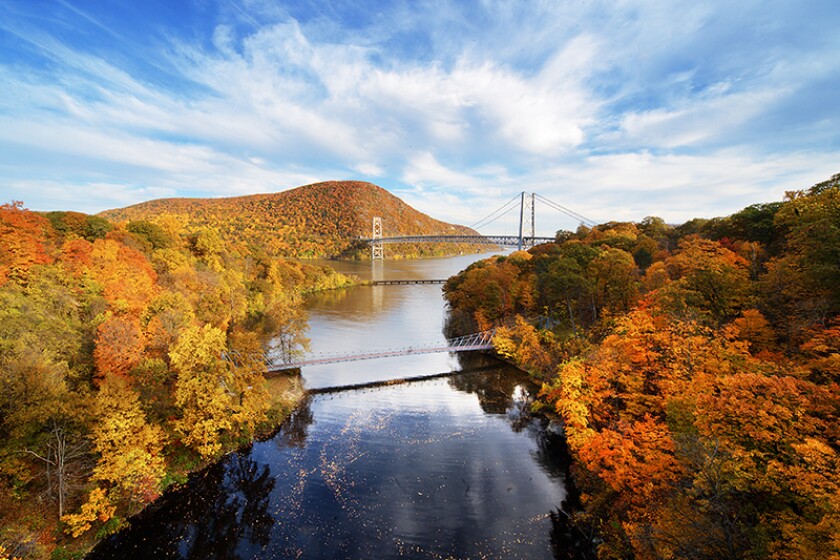 Clarence Fahnestock Memorial State Park in New York is 70 minutes from New York City. The 14,086-acre park welcomes visitors to hike, picnic, camp, fish, boat, birdwatch and more.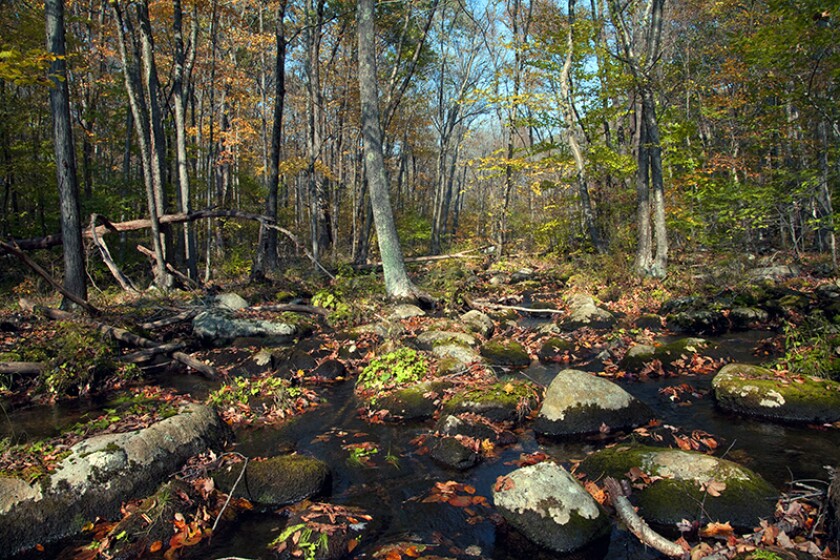 Happy trails!

More information about America's national parks is available from the National Park Service (nps.gov).

Donna Torrence is a freelance journalist and publicist living in New Jersey. She currently contributes to SistersLetter.com, poisedmag.com and blackfilm.com covering entertainment, lifestyle, health and wellness. Instagram @donnatorrence_