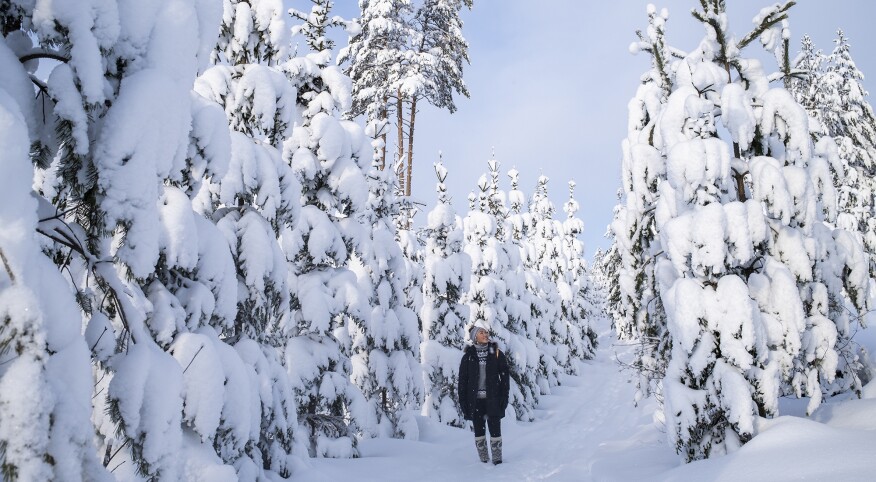 A few weeks ago, I was going through a stressful situation. My husband suggested we go for a hike. I had no desire to go but he was fairly insistent, so we did. The hike proved to be therapeutic. I became absorbed in the beautiful landscape of my surroundings.

Two hours later, my problems weren't solved, but my head was clearer, and I felt better. The phrase "take a hike" has a negative overtone. It's a comeback often said to someone annoying; a rude way to say "go away or get lost."

But sometimes, going away and getting lost is a good thing.

Benefits of Hiking

According to a February 2020 article in Great Good magazine, there are five reasons hiking is good for you.


It keeps your mind sharper than many other forms of exercise.
A June 2020 article on better aging stated, "Research suggests that hiking not only oxygenates your heart and keeps your body calmer, but also can help keep your mind sharper." Walking 10,000 steps a day at a brisk pace also decreases your risk of developing dementia by over 50 percent.

It helps to keep you calm and happy.

Being in nature can improve your overall mood. Studies have shown that spending time in nature can help ease mental health problems such as anxiety and depression.

It helps better your relationships. Hiking with people is an excellent way to bond. Even if you don't talk to someone, hiking allows you to spend time with your thoughts and possibly gain clarity about your relationships.
Hiking can increase creativity, too. A 2008 study published in the Journal of Experimental Psychology: Learning, Memory, and Cognition, showed a connection between walking and creativity. The exact reason remains unknown, although researchers believe walking in nature may relax competition among different brain activities allowing for new, more creative ways of thinking.

And it can cement a positive relationship with nature. Studies show that if you personally connect with nature, you are more likely to protect it. There is also evidence that spending time in nature increases a person's overall happiness.

What to Know Before You Go

For people new to hiking, here are some tips for hiking in the winter months:

— Go with a companion. You don't have to talk to each other, but for safety it is best to go with someone.

— Stretch before you start.

— Bring plenty of water (and a snack depending on how long you are planning to hike). If it's a cold day, bring along a thermos of something warm to drink as well.

— Start slow and stay on marked trails.

— Don't forget to wear sunscreen, even in the winter.

— Dress in layers.

— Wear proper shoes, and be sure to break them in before wearing them on a hike.

— Consider bringing a walking stick.

— Check the weather on the trails before you go.

— Finally, leave plenty of time so you aren't rushed. The benefits of hiking aren't derived solely from getting to your destination but from being present for the journey. Hiking isn't a race; it's an opportunity to immerse yourself in nature.

10 Great Winter Hikes

Whether at home or on vacation, there is probably somewhere within driving distance to take a hike. All Trails is a great app and website for finding hiking paths, along with reviews from other hikers and current conditions.

Below are 10 suggestions for easy to moderate winter hikes throughout the U.S.:

1. Billy Goat Trail, Potomac, Maryland — 7.8 miles

2. Champney Falls Trail, Champney Falls, New Hampshire — 2.8 miles

3. Buchanan Trail, Delaware Water Gap, New Jersey/Pennsylvania — 1.1 miles

4. Big Tree Trail, Sequoia National Park, California — 1.3 miles

5. Starved Rock State Park, Starved Rock State Park, Illinois — 4.5 miles

6. Donut Falls, Donut Falls, Utah — 3.1 miles

7. Coopers Rock, Morgantown, West Virginia — 6 miles

8. Manoa Falls, Oahu, Hawaii — 1.5 miles

9. Fairy Falls Trail, Yellowstone National Park, Wyoming — 5 miles

10. Hanging Rock State Park, Hanging Rock State Park, North Carolina — 2.4miles

Where's your favorite place to hike in winter? Let us know in the comments below.