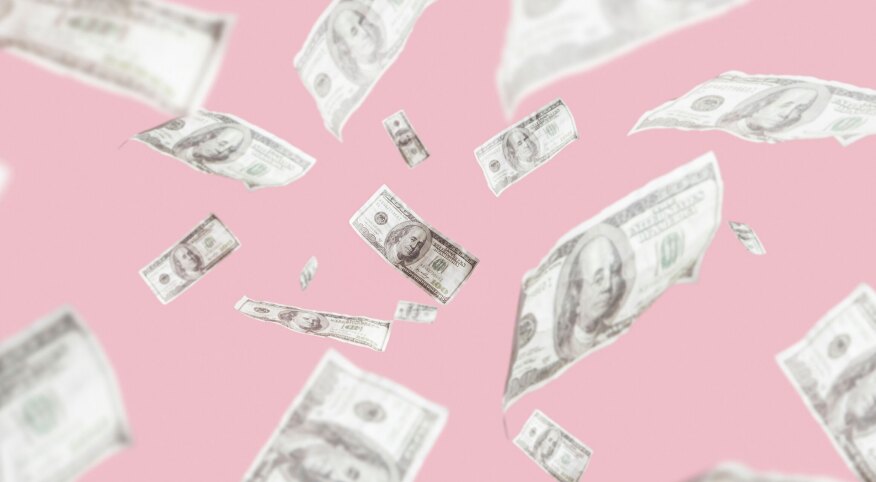 Thinking about money is a necessity and for most of us … not fun. But AARP offers a multitude of ways to save money. Whether you're married or single, have children or no children, are old or young, money makes the world go around. AARP can help you save, be smart and put your expectations in the plus column.

1. Cruising for a new car? Shop for autos late in the month — that's when there's a scramble to meet quotas and sales people seeking bonuses may be a little more flexible. AARP's Auto Buying Program can find the car you want with the safety features you need and get upfront dealer pricing information on new and used cars. On average, users have saved thousands off the MSRP on new car purchases. Another money saver? Buy gas on Mondays. It's the cheapest gas day in 29 states, according to GasBuddy. Save up to $30 a year.

2. Focusing too much on where every dollar goes is not always fun. Celebrate hitting a quarterly, monthly or even weekly savings goal by treating yourself to a meal out. Take advantage of restaurant discounts or loyalty programs. AARP members save at Outback Steakhouse, Denny's, Corner Bakery, and many other restaurants.

3. Take college courses from major universities for free! You can enroll in online classes from Harvard, MIT, Yale and more! How about studying 18th Century Opera: Handel & Mozart? You'll learn about baroque and classical opera from Harvard University professors. There are rolling admissions, so you can start when you want. Or take a 60-day course called Introduction to Innovation and Entrepreneurship. Learn how to strategize and grow your customer base from professors at Stanford University and leaders from Silicon Valley.

4. Let's take a look at your coffee or tea habit. Going to that coffee shop every day is a routine you can break, but only if you want to save about $1,700 a year. If you make your own at home and drink it out of a reusable container, you'll not only be saving money but you'll also be saving the planet by not using single-use plastics. (Google plastics washing up on beaches if you need a convincer.) It's a smart move financially and environmentally.

5. AARP Members will enjoy savings when it comes to eye health. Members and their families pay $55 for eye exams with Vision Discounts provided by EyeMed. Plus, they get savings on glasses (frames and lenses) and more at participating eye doctors — LensCrafters, Sears Optical and Target Optial locations nationwide.

6. Need a reminder why saving is so important? Take advantage of AARP's Retirement Calculator, which provides you with a personalized snapshot of what your financial future might look like. All you have to do is answer a few questions about your household status, salary and retirement savings.

ALSO, you can get FREE TIPS to help boost your retirement savings today right here!

EXTRA TIP: Creating savings to tap into when something unexpected happens isn't always easy. But an unplanned expense can lead you off the path to financial stability. The AARP Money MapTM helps you take control of unplanned expenses. In minutes, you can make an action plan to get you back on track. It's everything you need in one place — financial aid programs, payment options, and people who can help. Learn more here.


Did you know AARP membership provides instant access to hundreds of benefits and discounts, plus subscription to AARP The Magazine? AARP offers programs to the 50+ and supports The Girlfriend. Join for only $12 for your first year with automatic renewal. Plus, get a free gift. Join now.