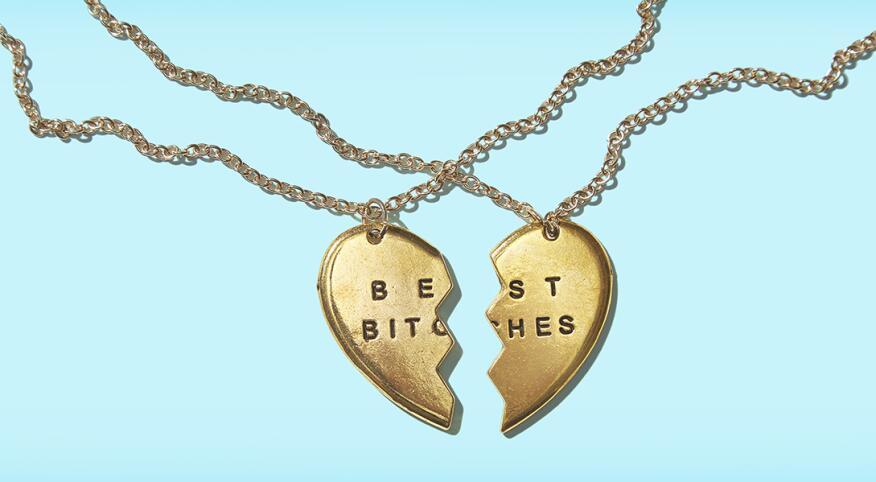 Friend breakups can be just as crappy as romantic ones. But though you may dread the notion of kicking a former BFF to the curb, in some cases it's worth the emotional fallout (not to mention any potential Oscar-worthy drama). Here, five signs it's time to hit "unfriend."

She sprouts more leaks than the White House

Remember that night you had an extra glass of wine and confided to your supposed friend that you had Botox/have a secret crush on your son's soccer coach/cyberstalked your high school boyfriend? Well what do you know — so does your entire neighborhood mom group. If your "just between us" secrets are suddenly PTA gossip, pull the plug before you (or she) reveals something worse.

Her first language is Schadenfreude

The only thing worse than fair-weather friends are those who seem to perk up only when things are looking miserable — for you, that is. Look, sometimes we all feel pangs of jealousy, but true friends know that life is not a zero-sum game. If a friend treats your failure as a big, fat present to unwrap, then this is not a party you want to attend.

She sees every day at work as an episode of 'Survivor'

Having an office buddy can make any job a whole lot more fun. But when your supposed teammate approaches work as a competition, watch out. If you outperform her — even if you've clinked innumerable after-work drinks — and she responds by trying to derail you ( oh, did I forget to invite you to that meeting?), it's time to find a new Ann Perkins to your Leslie Knope.

The love and support only flows in one direction

And you'll never guess which way it runs. Just like in a marriage, there are times when one person needs more TLC than the other. But in the long run, it should (more or less) even out. Remember that time you got promoted and she was so busy monologuing about whether to get bangs that she forgot to congratulate you? We promise you she didn't.

Any time you (really) need her, she pulls a Houdini

Your babysitter canceled on your anniversary and you need a last-minute sub? Sorry, she's got a Pilates class to get to. You came down with a 24-hour bug and can't get off the bathroom floor to pick up a birthday cake? She "didn't get the message until too late." When the going gets tough, the tough don't ghost faster than a millennial on Tinder. If she never says yes to a series of small favors or pulls a complete disappearing act during a real-life crisis, you have full permission to write her off. When it comes to friendship, showing up is everything.