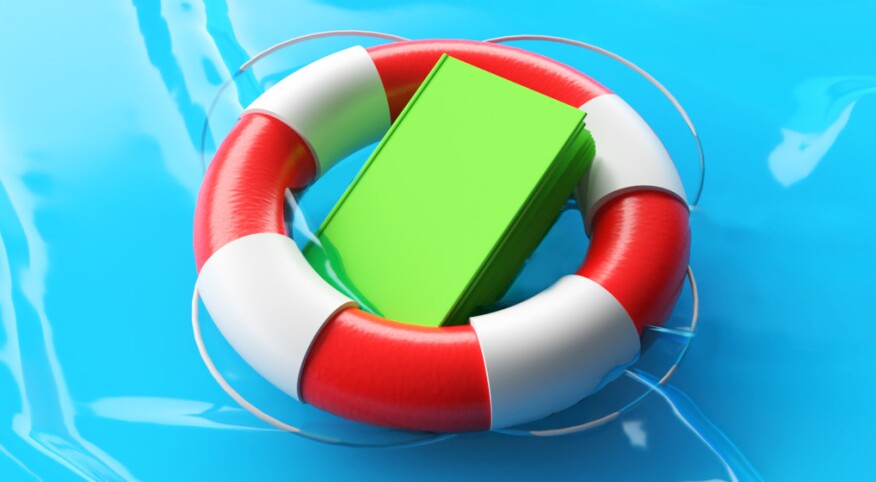 Our book group started small: three women — two short, one tall (well, tall is relative, as two of us were under 5 foot 1). We shorter ones were writers, and the taller woman was an MBA-turned-therapist. We met semisecretly in an out-of-the-way coffeehouse (not Starbucks), because we had quietly departed larger book groups formed when our children were little. We were squeezing book group into our crowded parenting/carpooling schedules.

We had a lot in common. We each had two sons and worked part time. We were all on our first marriages, close to our mothers and had lost, or were soon to lose, our fathers. The other writer and I had gone to sleepaway camp together; she was brilliant and had almost complete recall of book details that I barely remembered reading. The therapist's brother had introduced me to my husband. Our connections to each other were ancient and thick. We loved to read and discuss what we were reading, but what we really relished was getting together.

For almost 10 years, we read fiction — with a brief foray into Jeannette Walls' memoir The Glass Castle. I'm not sure why we were so fixated on fiction; the other writer and I were both fact-seeking journalists. Maybe we were all trying to get away from ourselves when we read.

We enjoyed some great novels: Jami Attenberg's The Middlesteins; Lauren Groff's Fates and Furies; Stephen King's Lisey's Story; Herman Koch's The Dinner; Cormac McCarthy's The Road; Tom Perrotta's Little Children; Maria Semple's Where'd You Go, Bernadette; Donna Tartt's The Goldfinch; Meg Wolitzer's The Interestings; and Hanya Yanagihara's A Little Life.
The beauty of a small group is that it is easy to pivot: If one of us didn't like a book, we emailed the other two. If they were also ho-hum, we ditched the book and picked another one. Somewhere along the way we asked another therapist to join us. Now we were two writers and two therapists — a perfect combination.

Then in December 2016, the other writer began suffering from anemia. She started getting iron infusions. I emailed to see how she was. She wrote back: "A little better, I had another iron infusion yesterday. Having colonoscopy next week so another step toward figuring out what's causing the anemia. Hopefully, all will be clear. How are you? Isn't it almost your bday? I hope I didn't miss it! xoxo"

I, too, had been anemic when I was pregnant with my first son, so I offered up a nutritionist's name. The other writer remained focused on my birthday: "Happy early bday, I would love to make a plan to celebrate after next week. Are you going away? They have to do colonoscopy and endoscopy to check for any possible issue but then yes I will start to change my diet and could probably use a nutritionist's input."

The colonoscopy revealed the other writer had stage 4 colon cancer. She had surgery and began rounds of chemotherapy. We made dinner for her family. She came to book group to discuss Susan Rieger's The Heirs. We continued emailing and talking about books. I gave her Amy Schumer's memoir The Girl with the Lower Back Tattoo. We riffed on who would win if we played with Roz Chast's Bad Mom card deck.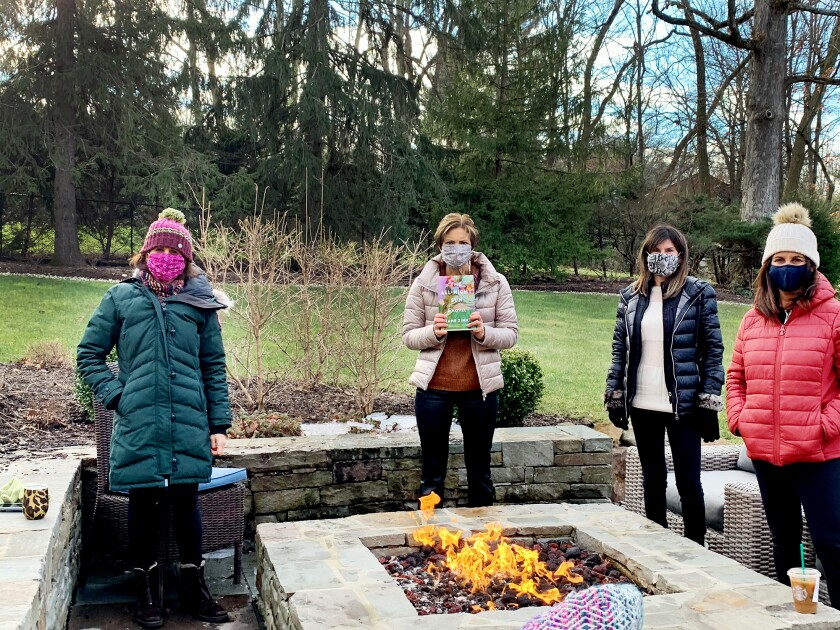 As a book group, we contemplated breaking novels-only protocol and reading Curtis Sittenfeld's short story collection You Think It, I'll Say It.

We wrote the other writer to see what she thought. She wrote back: "I have a lot on my plate girls. I will try." The other writer stopped coming to book group. I saw her weekly at yoga. Another social worker joined book group. Now we were three therapists and one writer. I sometimes felt outnumbered but always understood. Then one of the therapists was diagnosed with ovarian cancer. She wanted to keep meeting, so in between rounds of chemotherapy, we did. We discussed hair loss, wigs, food cravings, well-meaning friends who visited for too long, genetic markers and, of course, books.

The other writer, our beautiful book-loving friend, passed away from complications from colon cancer in October 2018. Our book group sat together in a pew at her funeral and wept.

Waves of bad and good news kept rolling in. One of our husbands left for another woman, came back, then left again. The one who had ovarian cancer is working full time, looks gorgeous, and is thriving.

We read Taffy Brodesser-Akner's Fleishman Is in Trouble; Lori Gottlieb's Maybe You Should Talk to Someone: A Therapist, Her Therapist and Our Lives Revealed; Claire Lombardo's The Most Fun We Ever Had; Sarah Perry's After the Eclipse; Sally Rooney's Normal People; and Elizabeth Strout's Olive, Again. Most of the books involved women under siege.

Plots are always thickening, in books and in life. Last March my husband and I got COVID-19. We recovered, and our book group — which before the pandemic had met monthly in coffee shops — began meeting outside.

Like everyone, everywhere, our lives changed. We had all been empty nesters; our adult kids moved home. Husbands who had commuted to offices were now wandering in and out of our home offices, looking for lunch and sex. The therapists were seeing clients via Zoom; I was teaching via Zoom. Everyone was home, and our book club meetings became vital to our shrunken social lives.

Over the course of the pandemic, we read Frances Cha's If I Had Your Face, Jeanine Cummins' American Dirt, Sanaë Lemoine's The Margot Affair, Maggie O'Farrell's Hamnet, Kiley Reid's Such a Fun Age, and Douglas Stuart's Shuggie Bain.

As the weather got colder, we shifted to the backyard of one of the therapists because she has a firepit and a big pile of blankets. As always, change kept coming: One of us sold her house and moved into an apartment.

We gather once a month, no matter what. We don't serve drinks or snacks — early on, we decided to skip hostessing.

We discuss the book for roughly 30 minutes before choosing another book. We bring recommendations and search book reviews; one of the therapists checks Goodreads before making a final decision (no ratings under 4.2).

We call ourselves FABG, an acronym of the first letter of our last names, which also includes the maiden name and married name of our great friend who passed away.

I'd like to say that it is this group of women and our passion for books that has kept me sane and centered during the pandemic, but really … it is this group of women.

Last November a sister-in-law of one of the therapists was diagnosed with bile duct cancer. One sunny, cold day in December, we were sitting outside discussing Rachel Beanland's Florence Adler Swims Forever when she got the call that her sister-in-law had taken a turn for the worse. She rushed to the hospital; a few days later we sat shiva with her via Zoom.

As I write this, I realize the events taking place in and around our book group meetings sound like the storylines of books: cancer, death, major surgery, infidelity, marital separation, relocation, parenting challenges, death of beloved family members, pandemic. None of it has stopped us from meeting.

We're now reading Rebecca Makkai's The Great Believers. In the novel, characters overcome illness, death, parenting challenges, broken hearts and shattered romances, their lives held aloft by the strength and duration of close friendships. It sounds like book group.

In memory of Liz Brous Guevara